Football Leaks: Could Man City & PSG overturn FFP in court?

Sam Lee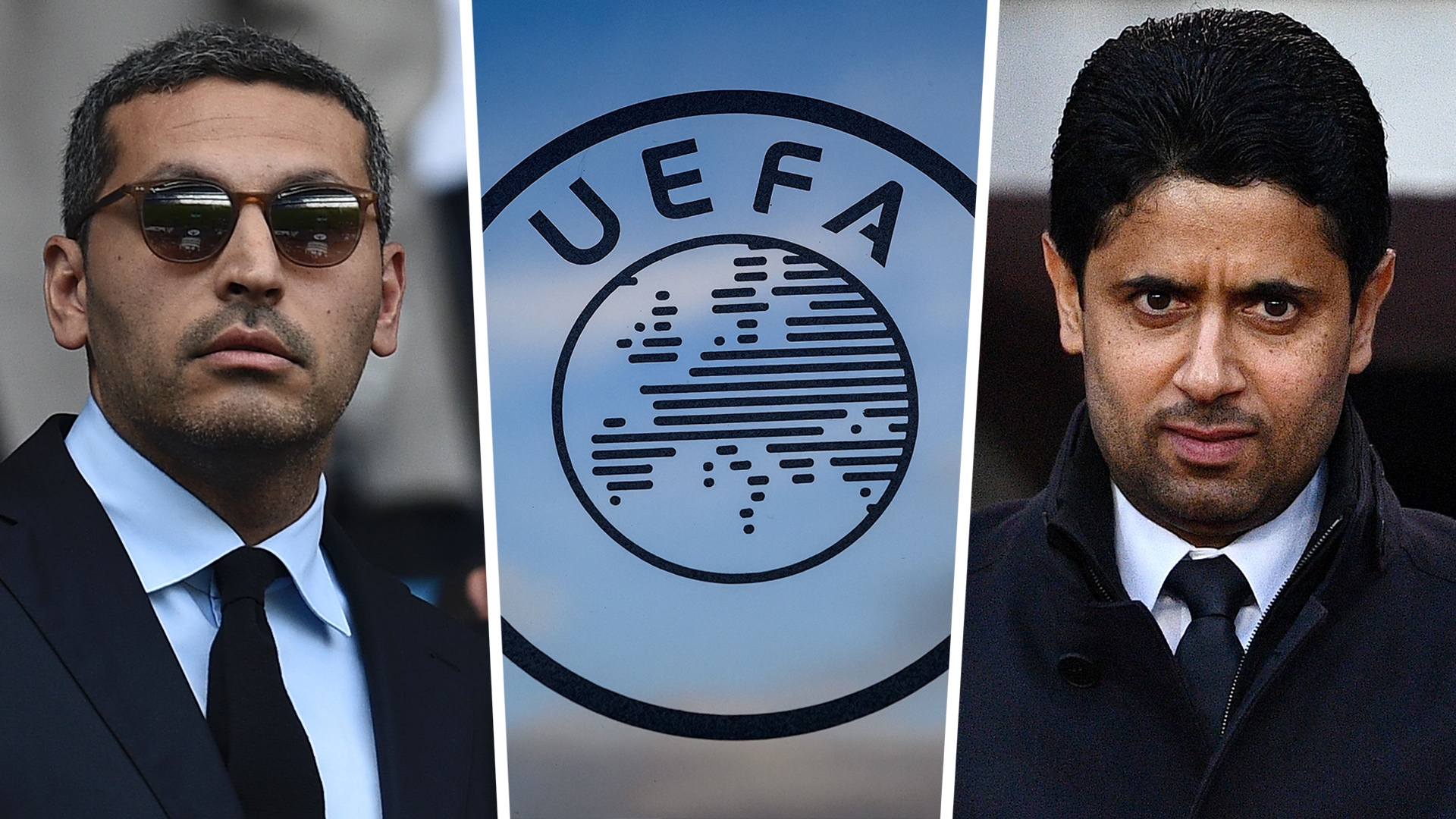 Getty Images
It has been widely argued that clubs like Manchester City and Paris Saint-Germain could have taken UEFA to court when they were deemed to have breached Financial Fair Play regulations in 2014, and that a future legal challenge could still be on the cards.
Supporters and legal scholars alike insist that UEFA could be defeated, on the grounds that its regulations restrict competition.
However, while it could be proven that that is indeed the case, it may not be enough for a successful legal challenge.
Goal speaks to relevant experts and cites several precedents to assess whether clubs, or other parties, could have FFP scrapped.
---
THE CASE AGAINST FFP
---
Several legal scholars have argued that UEFA's Financial Fair Play regulations could be found to be illegal if challenged in a court of law. In a paper published in Economic Policy in 2014, Thomas Peeters and Stefan Szymanski write that FFP could restrict "competition, because it protects the traditional big market teams from challenges by clubs who are backed by an outside investor."
Simon Chadwick, Professor of Sports Enterprise at Salford University, outlines the case against FFP.
"FFP emerged as a solution for moderating the behaviour of bigger clubs," he tells Goal .
"However, it was simply a voluntary agreement reached between members of an industry almost a decade ago.
"Over that decade, the world has changed considerably, and some clubs may feel that FFP is no longer acceptable to them, especially those clubs whose owners were not party to the original agreement that was reached.
"As such, all it would take is for one club to say 'we don't agree, we won't comply', and FFP could collapse in its current form. Indeed, under European Union law such clubs would find themselves in a strong position, as in other industries there are no such examples of financial performance being regulated in the same way by an external body.
"And this is the very essence of the challenge now facing European football. Nobody tells IKEA, BMW or Air France how much they can spend, how much they can borrow and how much their staff costs should be. Instead, this is dictated by markets, which is what some big European football clubs will point to as a basis for defending their actions."
---
SO COULD CLUBS CHALLENGE FFP IN COURT?
---
Goal asked Dr Rob Wilson, an expert in the finance, economics and governance of professional team sports, whether clubs like City and PSG could feasibly challenge FFP through the courts: "Yes they can is the answer to that question," he says.
"I think both Man City and PSG, when they originally subscribed to the regulations, could have said: 'We're going to challenge the legality of these regulations through the European Court'. They chose not to do that for one reason or another, so I think you could see that.
"I think what we will find now is if the [Football Leaks] allegations are proven and the evidence formally comes to light then what we'll see is UEFA having to take a much stronger position on the sanction, but then you will also see Man City and PSG challenge the legality of Financial Fair Play at its very core."
---
WHY?
---
Challengers could argue that FFP regulations breach European competition law because they distort competition, a contravention of Article 101, or that UEFA is abusing a dominant position, a contravention of Article 102.
Regarding the distortion of competition, Dr Borja Garcia, a specialist in European law, tells Goal : "If somebody wants to invest more money, those rules don't allow that. So that could be the basis of a legal challenge."
Dr Ben van Rompuy, who recently gave expert testimony in support of AC Milan as the Italian club challenged UEFA at the Court of Arbitration for Sport this summer, tells Goal that the application of FFP regulations, rather than the regulations themselves, could be challenged.
"There is room to argue that an individually imposed decision is disproportional or discriminatory in comparison to decisions imposed on other clubs, and hence the application of the rules violates competition law."
---
HOW?
---
There are three possible avenues via the courts; a challenge to the European Commission (the EU), to a national court, or to a national competition authority, which are responsible for preventing anti-competitive practices.
"I highly doubt that the European Commission would take the case," Dr Van Rompuy warns. "They made their position quite clear and I think if a new complaint were to arrive, they'll find another reason to reject it.
"The best bet for a club would be to go to the national court."
Any clubs that have been hit with sanctions for breaching FFP can appeal to CAS.
---
PREVIOUS CHALLENGES
---
In a case study published in The International Sports Law Journal , Christopher Flanagan has outlined challenges by Daniel Striani, a Belgian agent, and Turkish club Galatasaray.
Both were unsuccessful.
In 2013, Striani took his case to the European Commission , arguing that certain FFP regulations were in breach of EU competition law, and that they prohibit EU fundamentals such as the movement of people, capital and services.
Among Striani's arguments were that FFP "inhibits the transfer market by causing a reduction in the volume of transfers, impinging on the quantum of transfer fees, and limiting the number of players clubs will register" and that it has "a deflationary effect on players' salaries".
Striani's case was backed by Manchester City and Paris Saint-Germain fan groups, as well as the 'Association of Angry Fans against Financial Fair Play', but the European Commission rejected the complaint as it "expressed doubts as to the legitimate interests" of the agent, because "the UEFA rule is primarily aimed at clubs and penalises agents indirectly." It also ruled that the Brussells court at which he had lodged the same complaint was well placed to hear the case.
The only challenge to be lodged with the European Commission and Court of Justice, then, was not even heard, though the Brussels court found via a preliminary investigation that clubs would potentially be able to have a case heard in a national court, as they are directly affected by FFP - unlike agents and supporters.
Galatasaray took their case to the Court of Arbitration for Sport after being banned from European competition by UEFA in 2016 for failing FFP. The Turkish club argued that FFP rules (specifically the requirement for clubs to break even) were in breach of European competition law under Articles 101 and 102, and, as Striani did, that they restricted EU fundamental freedoms.
According to case documentation, UEFA, as it would likely do in the face of a new challenge, argued that the break even requirements "are prudential rules necessary for the proper functioning of football clubs". Crucially, in a legal sense, they also argued that the regulations have a legitimate objective. "Any restriction [of competition] they may cause pursues legitimate governance objectives and is proportionate to their achievement'."
The CAS panel found that FFP did not prevent, restrict or distort competition as its objective.
Regarding Article 102 - a claim that UEFA abused a dominant position - CAS found that Galatasaray only moved to establish that UEFA was in a dominant position, not that it abused it.
Ultimately, the CAS panel ruled that FFP was not in contravention of EU law, and, according to Flanagan's case study, "agreed with UEFA that rather than distorting competition, FFP ensures that the market is not distorted by clubs over-spending."
Flanagan summarises CAS's finding: "FFP, therefore, prevents, rather than causes, an anti-competitive effect in the market."
Earlier this year, however, AC Milan won reinstatement to the Europa League after a challenge at CAS by arguing that the application of FFP regulations, rather than the rules themselves, were in violation of European competition law. In this specific example, CAS ruled that the decision to ban Milan from European football was disproportionate.
---
WOULD A NEW CHALLENGE BE SUCCESSFUL?
---
Stephen Weatherill, a professor of European law at Oxford University, surmises in a 2013 submission to the Soccernomics website: "FFP is legally fragile - it is certainly vulnerable to attack under EU law. But it is not automatically unlawful - there is room under EU law to defend it."
Dr Garcia tells Goal : "FFP at least tries to be legal. It was designed with European competition law in mind, and UEFA tried to design FFP around it."
He also explains that clubs could come unstuck even if they can prove that UEFA's FFP regulations are anti-competitive.
"While stems such as FFP may indeed restrict competition, and may be illegal, if you can find an objective justification for them, they might be legal. And according to the case law of the European Court of Justice, maintaining competitive balance is a legitimate objective."
CAS ruled in UEFA's favour when FFP was challenged by Galatasaray, and a fresh challenge would be unlikely to succeed, according to Dr Van Rompuy.
"That probably will not work because CAS will refer to Galatasaray, as they have already found that these [FFP] rules as such are compatible [with EU competition law]," he says.
There would, however, be the potential for a sanctioned club to argue in CAS that the sanctions are disproportional or discriminatory, as Milan did this year. That would depend on the specific sanctions handed out.
The European Commission is yet to make any rulings, given it threw out the Striani case, and Dr Van Rompuy believes it would decide not to hear any challenges.
And Dr Garcia also points out that, politically at least, the Commission has already backed FFP, via a press release in 2012.
"Some time ago the Commission said that they politically endorse FFP. Of course that's not a legal endorsement, and the same happened with Bosman; years before Bosman the Commission said 'We agree with this new UEFA scheme', only for the the Court of Justice to say that's not your business. It's a political call but the Commission has more or less said that FFP is ok."
Overall, Dr Garcia says it is impossible to know for sure whether a legal challenge against FFP would be successful, but he believes UEFA is confident that it would see off any disgruntled parties.
"Some legal scholars think [a challenge] would be successful. I think UEFA is pretty sure it won't be successful because of the way European law has been applied to sport has changed over time. We are not in [the] Bosman [era], we are not in 1995. I'm pretty sure UEFA's legal department is relatively confident that any challenge will not be successful.
"We will never have an answer to that until a case goes not just to the Commission but then to the European Court of Justice.
"But by reading what people say and my knowledge of European law, I actually think there are more possibilities of a legal challenge under European competition law to be unsuccessful than there are to be successful."