eSports
FIFA 18 web & companion app: How to get an early start on your Ultimate Team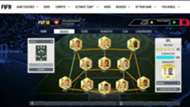 FIFA fans can begin building their Ultimate Team squads for FIFA 18 now thanks to EA Sports' web app.
Ultimate Team is FIFA's most popular game mode - and, indeed, the most popular mode of any football game on the market - and has become hugely competitive in recent years, with rival players vying for valuable items and coins and facing off in matches.
For those unfamiliar with Ultimate Team, the feature allows you to collect players from around the world and build squads that can be used in online FIFA games and tournaments.
Players can be obtained by spending FIFA coins to open packs or by trading in a huge market of buyers and sellers of individual items.
For any serious Ultimate Team players, logging on to the web app has become an essential part of getting a head start on the competition and setting yourself up for instant success on release day.
Here is our full guide to using the web app and making the most of the opportunity.
---
WHAT IS THE FIFA WEB APP?
---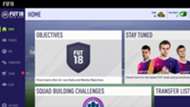 The FIFA web app is an online application which allows FIFA players to manage their Ultimate Team away from their console.
Users can access their squads, consumables and club items as well as the FUT store, transfer market and leaderboards. Essentially, you can buy and sell players, open packs and manage your squad without having to switch on your PS4 or Xbox.
You'll have to pick up a controller to actually play games with your teams, of course.
The web app has become particularly popular because it is launched shortly before each year's FIFA is released, allowing players to get a head start in the Ultimate Team market. EA Sports often roll out daily gifts for those who sign up, including returning player packs and starter packs.
---
HOW CAN I ACCESS THE WEB APP?
---
The web app can be accessed on EA Sports' website at this link.
You'll need to have signed up for an EA account that is linked to your FIFA profile, which you can then use to log in and access your Ultimate Team squads.
---
WHEN IS IT AVAILABLE FOR FIFA 18?
---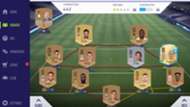 The web app is now live, 36 hours before the game becomes available for EA Access and Origin members.
FIFA 18's full release will come 10 days later, on Friday, September 29. You can get your hands on the game earlier by pre-ordering the special Ronaldo or Icon editions, however, which will be available to play on Tuesday, September 26.
---
CAN I USE IT ON MY PHONE?
---
The web app is designed for desktop and laptop use, but EA Sports has also release a companion app for smartphones to ensure you can access Ultimate Team on the go.
You can download that for iPhone and Android now by following those links on your device.
You can do pretty much everything on the companion app, from managing your squad and completing squad-building challenges to making bids in the transfer market and accessing the FUT store to open packs and other items.
Simply log in with the same credentials you use on the web app and you'll be good to go.
---
HOW CAN I MAKE THE MOST OF THE WEB APP?
---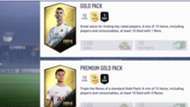 Ultimate Team has some great tips in terms of making the most of the window in which the FIFA 18 web app is available before the full game is released.
One of their most important bits of advice is to resist the urge to open expensive packs and instead collect as many coins as you can to focus on trading. Shop for bargain items you can flip for a quick profit and to make longer-term investments in players and consumables that will rise in value when the game comes out.
Building up a good bank balance and collection of assets for release day can give you a huge head start on the competition.
As fun as opening packs is, coins are hard to come by during this initial window and should be treasured and used wisely. The only exception is the strategy of buying 400-coin bronze packs and selling the contents for an overall profit, which some players have had success with.
Beyond that, make sure you are online to open all of the daily gifts and sell off anything in returning user and starter packs that are not likely to rise in value on release day onwards.
Ultimate Team also say that rare silver players - look for skill moves, weak-foot rating and speed - can often be picked up more cheaply than usual during the webstart period, so watch out for potential purchases there.
---
WHEN IS FIFA 18 RELEASED?
---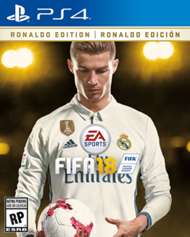 FIFA 18 will be released worldwide on Friday, September 29. There are two ways, however, to get your hands on the game early.
The first is to pre-order the 'Ronaldo Edition' or 'Icon Edition', priced at £79.99 ($79.99) and £89.99 ($99.99) respectively and packed with bonus Ultimate Team content. They will be available to play on Tuesday, September 26, which is in line with EA's knack for going live on a late Tuesday in September.
If that's not soon enough you'll need to sign up to EA Access (Xbox One) or Origin Access (PC), both of which cost either £3.99 ($4.99) a month or £19.99 ($29.99) a year. That will get you 10 hours of trial play time from Thursday, September 21.
If you're a PlayStation 4 player, the September 26 date is the earliest you will be able to play.