eSports
FIFA 18: Play World Cup mode free for a limited time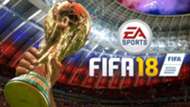 Fresh off the announcement of FIFA 19 to come out on September 28 featuring Cristiano Ronaldo and Neymar as cover stars, fans will get a chance to play FIFA 18's World Cup for free for a short time only while waiting for the next iteration of the game to be released. 
The game's developers have launched a World Cup 2018 edition ahead of the tournament in Russia and a free trial is available for dedicated gamers.
With the big release just a matter of months away, Goal has all the details of how you can enjoy FIFA 18's World Cup mode as a free trial.
---
How can I play FIFA 18 for free?
---
Following from the EA Play event this weekend, EA Sports have made FIFA 18's World Cup mode available to play as a free trial until June 16 at 7am BST.
In order to play, fans will need to visit the official EA Sports website to download the game for free across Playstation 4, Xbox One and PC.
In the 2018 FIFA World Cup Russia update to FIFA 18, fans will be able to experience authentic World Cup gameplay, teams, stadiums, and more.
Gamers will be able to play through the official tournament structure, craft their own custom tournaments using any licensed teams in FIFA 18, and build international dream squads in a FIFA Ultimate Team World Cup.
Players will also be able to download a bespoke FIFA 18 World Cup England asset.
---
When will FIFA 19 be released?
---
EA Sports has confirmed that the game will be released globally on September 28, which is consistent with previous release dates and ideally timed before the festive period.
Like FIFA 18, there will be three different editions: the standard edition, Champions edition and Ultimate edition. The latter two editions replace the 'Ronaldo' and 'Icons' editions of FIFA 18.  
Gamers have the option of getting the game three days early - on September 25 - by pre-ordering, which also carries some quirks depending on what edition you purchase.
---
Watch the FIFA 19 trailer
---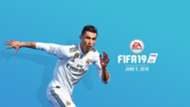 Fans of FIFA were able to get a first glance at this year's release at the EA Play event held on Saturday June 9.
The new trailer for FIFA 19 features an opening narration by cover star Ronaldo detailing his hopes of becoming a "champion" in football, following him on the path to his third successive Champions League trophy.
Fans will also be treated to a FIFA rendering of his classic overhead kick fired against Juventus in the quarter-final of the competition earlier this year.
Paris Saint-Germain star Neymar also makes an appearance, as well as Paulo Dybala of Juventus and several Manchester City stars.
---
How much will FIFA 19 cost?
---
The new release costs around the same as FIFA 18, with prices starting from around £49.99 ($69.99) for the standard edition across all platforms.
The special editions will to cost up to £80-90 ($110-125). Last year the 'Icon Edition' allowed gamers who splashed out £89.99 to play the title three days earlier than everyone else.
Gamers who spend extra on special editions usually get extra FIFA Ultimate Team (FUT) player packs to bolster their new team on the popular game mode.
However, Goal have details on how you can purchase the game for £35 ($48) – significantly less than the store price.
---
What formats will it be available on?
---
FIFA 19 will be available on all the big platforms: Xbox One, PlayStation 4, PC and Nintendo Switch.
However, it must be noted that the Ultimate and Champions editions of the game will only be available on Xbox One, PlayStation 4 and PC.