Does De Bruyne sum up Man City's biggest problem?

Sam Lee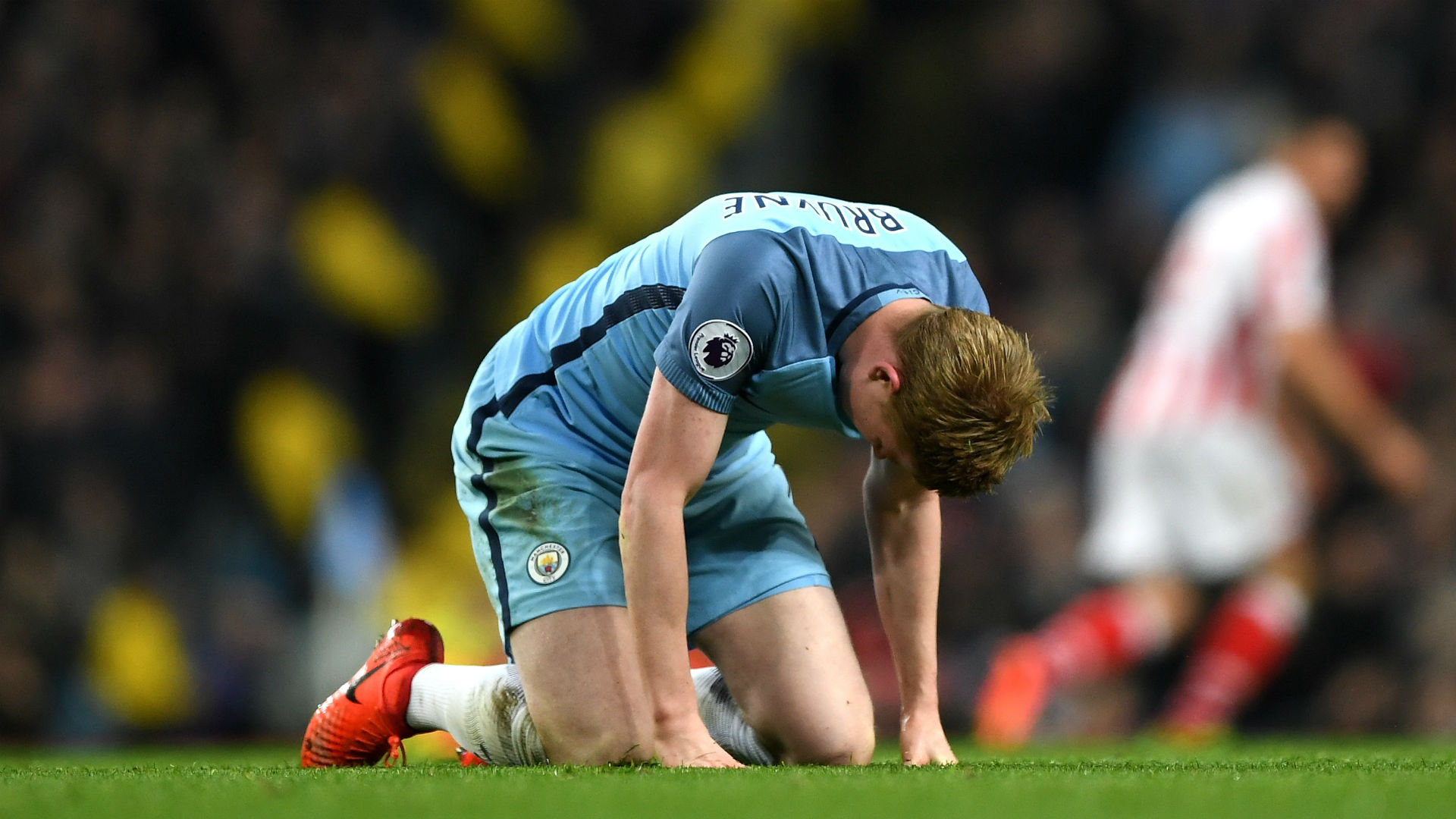 ---
OPTA
---
Pep Guardiola has said all season that Manchester City are "not strong enough in the boxes" - and he even claims he first noticed the problem in their second match of the season.
City play down Chelsea tunnel bust-up
City have often dominated matches but failed to take their chances, only to concede cheap goals at the other end.
While much was made of Claudio Bravo's inability to save shots at the turn of the year, there is a similarly worrying statistic when it comes to scoring goals.
City have hit the woodwork 18 times in the Premier League, the joint highest - alongside Manchester United.
Last season, Kevin De Bruyne was City's stand-out player, scoring 16 goals and laying on 12 assists in all competitions.
This season he still has 12 assists, but has scored just five times.
That has been put down to his deeper role, as he is now doing more work in midfield under Guardiola.
But he has still been having plenty of chances, and in fact he is very unlucky not to have scored a similar amount of goals this season.
That is because De Bruyne accounts for eight of the 18 times City have hit the frame of the goal this season.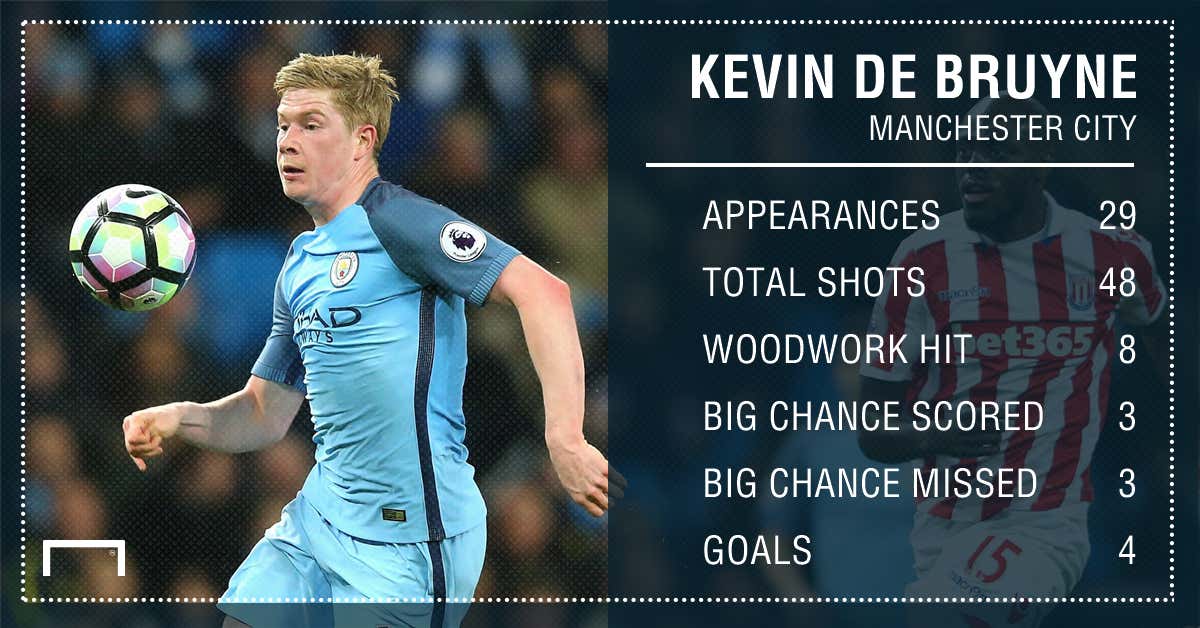 *Opta's Premier League stats
That is the most in the league, with United's Paul Pogba closest to him on six.
De Bruyne has also hit the woodwork once in Europe. Last season, he hit the woodwork just once in the Premier League and Champions League combined.
It is not like he has missed a number of gilt-edged chances this time around, however. In the league, Zlatan Ibrahimovic has missed 17 - five more than anybody else - while Sergio Aguero, who has been in the spotlight for that reason this season, is joint fourth with Diego Costa on 10.
De Bruyne, however, has missed three and scored three of his six clear-cut chances - the exact same record as last season.
"I've been in one way more happy than I was last year when everyone was talking about me," De Bruyne said himself last week. "I think the things I'm doing this year are more collective, while probably last year individually was maybe better for me.
"But I have a different role now, playing deeper than last year so I know people are comparing stats and goals but I think I'm doing a better job than I did last year."
If it weren't for the frame of the goal, he would have the numbers to prove it.