Costa's Euro 2016 snub proves Spain career a waste of time
Last Updated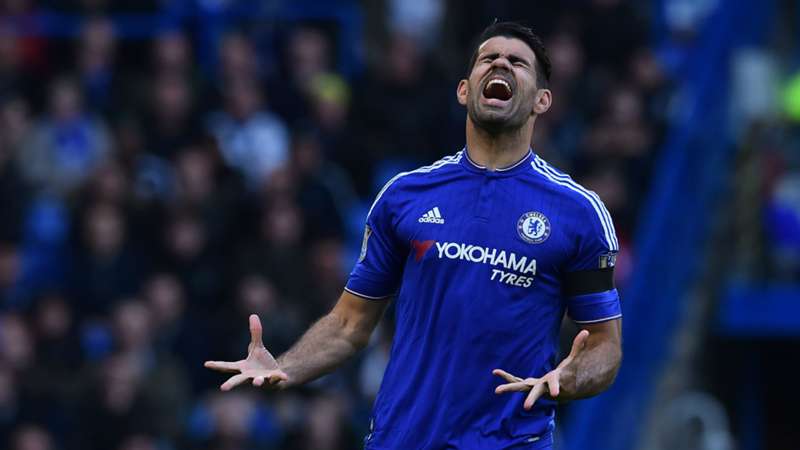 Getty
---

COMMENT
---
There'll be no tournament football for Diego Costa this summer. What a turnaround it's been. Two years ago, in the run-up to the World Cup, he was a coveted prospect and had two of the favourites clamouring for his inclusion in Brazil and Spain. Spain won that battle.
Since then, he has played 10 times for la Roja and the only goal he's scored for his adopted country came in a routine hammering of Luxembourg. He now finds himself on the outside looking in after Vicente Del Bosque named his preliminary squad for the 2016 European Championships on Tuesday afternoon.
The last time the 27-year-old was spotted in a Spain shirt was way back in November during a forgettable 2-0 friendly win against England. And now we wonder if this man - who has always seemed a little indifferent to international football - will ever line up in that arena again.
When not injured, he's been left out for behaviour problems. If he's been in the squad, he's neither played well nor meaningfully contributed.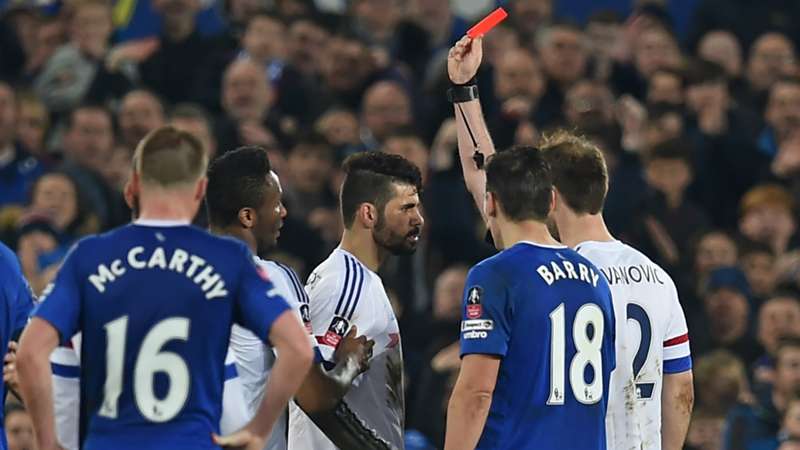 The injury which kept Costa out of the final stretch of the Premier League season has been provided by Del Bosque as the excuse for Costa's omission this time. He was stricken with another recurrence of a hamstring problem during Chelsea's defeat against Sunderland and played no part in the outgoing champions' final two matches of the season. As such, he provided scant evidence to Del Bosque that he could stand up to the rigours of tournament football.
"We have evaluated every situation," the World Cup winner said. "We don't want to pick players with physical uncertainty. We have preference for others."
Costa's current problem is the same injury which ruled him out of contention for the Spain squad for the March friendlies against Italy and Romania. Del Bosque said at the time that Costa would have plenty of time to prove himself and earn a place in France this summer. To that end, he has failed.
However, there has been persistent chatter from the Spain camp that Costa's bursts of bad behaviour have also counted against him. Prior to the March squad announcement, Costa was sent off for Chelsea during their FA Cup quarter-final defeat to Everton at Goodison Park. In that match, he appeared to make a biting action towards Gareth Barry and earned a ban for improper conduct.
Back in October, when the Spain coach was naming his squad for the Euro qualifiers against Luxembourg and Ukraine, he made absolute sure that the world knew Costa was being left out due to his on-field misbehaviour. "What he did was unedifying, and that is why he was punished," Del Bosque said at he time. "Of course, I didn't like what he did."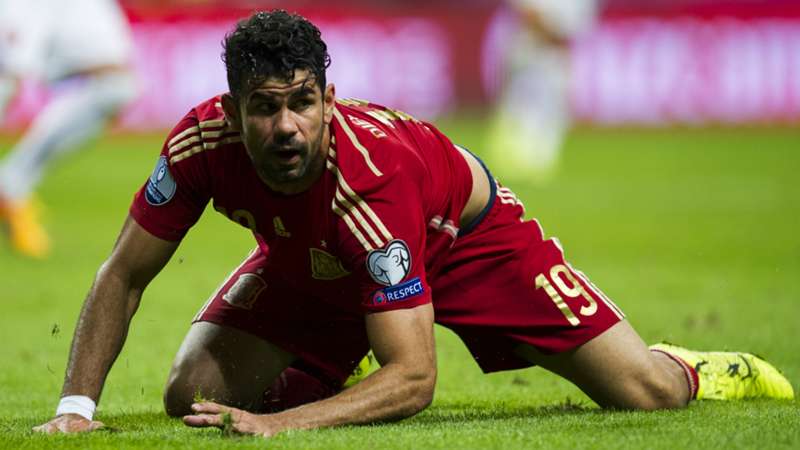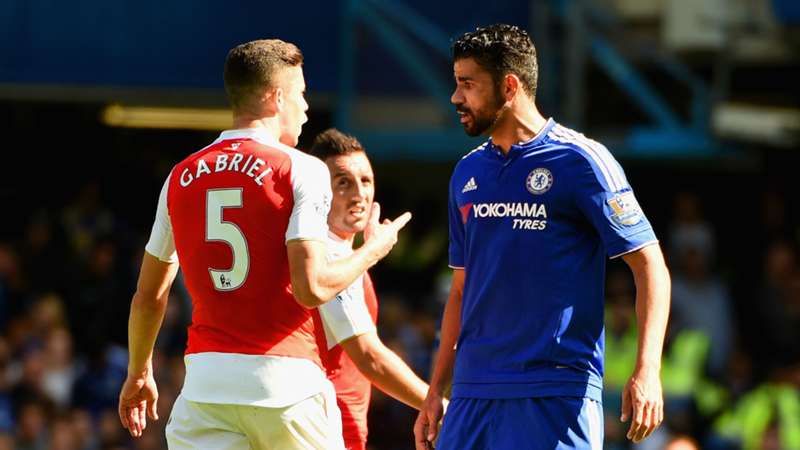 Del Bosque was referring to the fight Costa had with Gabriel Paulista during the London derby against Arsenal at the end of September. For his actions in getting the Gunners' defender dismissed, Costa was banned from the national team.
The big problem for Costa is that when fit and available he has never proven to Del Bosque that he is indispensible. In a forward line sorely lacking in individual class, Costa has never once grabbed decisively his opportunity to grind his competitors for a spot in the team into the dirt. He has been a misfit. Spain never look totally comfortable playing to a forward who excelled in the counter-attacking systems preferred at club level by Diego Simeone at Atletico Madrid and Jose Mourinho at Chelsea. He is not the type of player they need, in style, technique or behaviour.
Brazil's fans were horrified at missing out on Costa in the run-up to the World Cup in 2014. Luiz Felipe Scolari fumbled and Del Bosque swooped in. He performed nowhere near his own standards in 2014 as Spain crashed out at the group stages and Brazil might now feel they got away lightly. One thing is for certain, Diego Costa's Spain career has been a waste of time.