'He didn't meet our expectations' - Shanghai Shenhua chairman admits Tevez flop
Thomas Floyd
Sep 19, 2017 03:20 UTC +00:00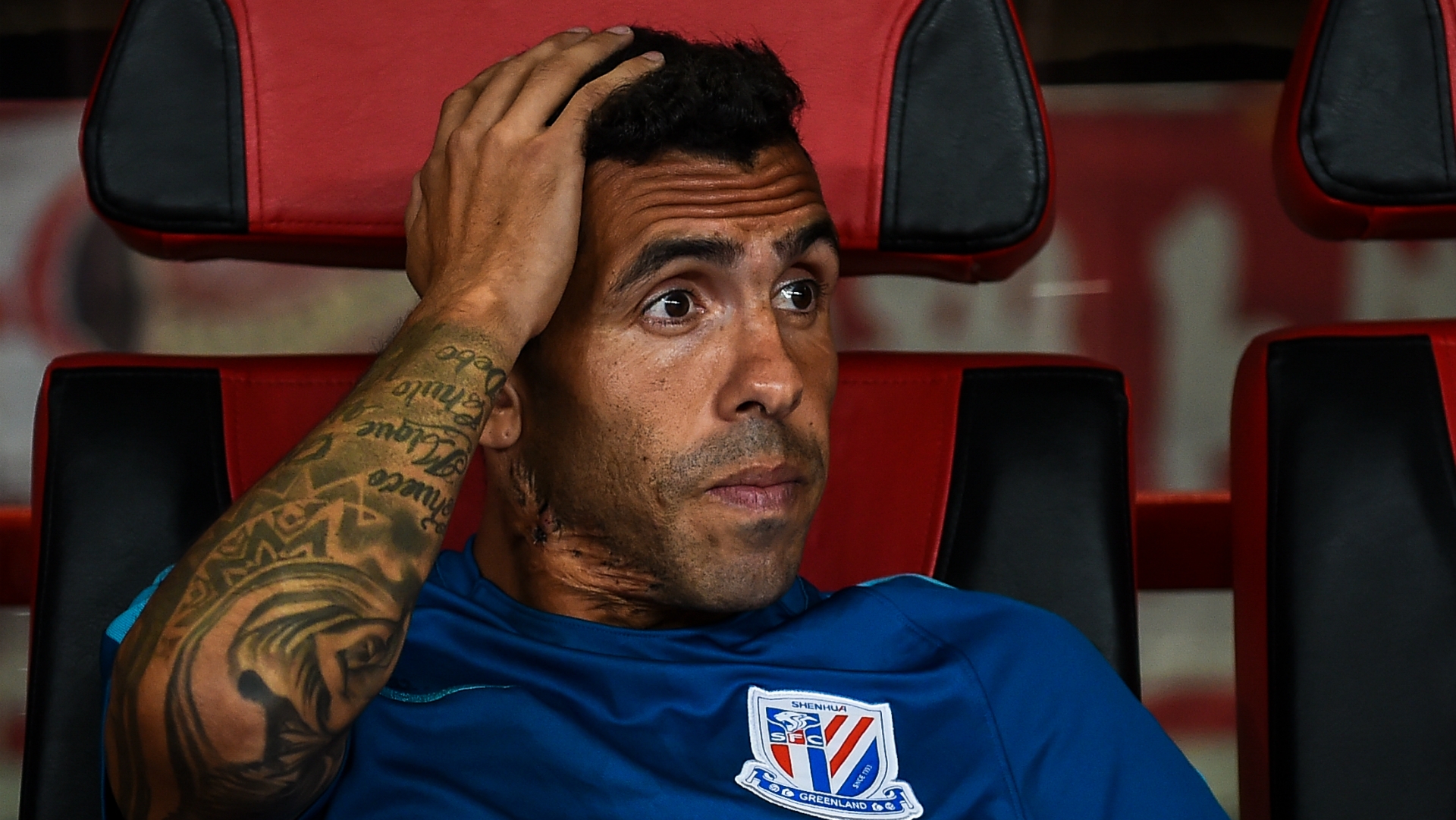 Chandan Khanna
Shanghai Shenhua chairman Wu Xiaohui has acknowledged big-money striker Carlos Tevez as a flop, saying the Argentine star "didn't meet our expectations."
Tevez has scored three goals in 13 Chinese Super League matches since signing with Shenhua in December on a deal reportedly worth £615,000 a week. The 33-year-old has drawn criticism for his attitude and lack of production, with coach Wu Jingui accusing him of being overweight last week.
And Xiaohui has acknowledged the club's disappointment in Tevez, who drew boos from his own supporters upon his recent return from injury.
"Our intention was to bring in an influential star player with high quality, and we all think Tevez could fit the bill," Xiaohui told Shanghai TV. "However, due to a lack of winter training and match fitness, he didn't meet our expectations."
Shenhua sit 12th in the Chinese Super League after a 6-1 loss to Shanghai SIPG on Saturday marked the team's fifth consecutive defeat.
But Xiaohui has defended the club's hierarchy, saying the executives wouldn't hesitate to step down if they felt the organisation were better off without them.
"Of course I understand results are most important in competitive sports," Xiaohui said. "I heard what everybody said about the club hierarchy. They can rest assured that, as the chairman, I will take full responsibility if we indeed make mistakes or don't do good enough.
"And I'd like to say, for the record, that if anybody can do a better job than us, we would vacate our offices at any time. We have no problem with that.
"We would quit as long as it is in the best interest of Shenhua. We are not driven by self-interest — not in the slightest."