Portuguese not retiring any time soon
Drawing up plans for when that day comes
Personal fortune continues to grow
WHAT HAPPENED? The legendary Portuguese forward, who is still going strong in Saudi Arabia with Al-Nassr at 38 years of age, has offered no indication as to when he will be heading into retirement. He has previously hinted at playing on into his 40s, meaning that any plans for life after hanging up his boots will remain on hold for now. Ronaldo has, however, admitted that – with his personal wealth continuing to soar while in the Middle East – he would like to emulate fellow former Manchester United No.7 Beckham by becoming the owner or president of a professional side.
WHAT THEY SAID: Ronaldo told a press conference in Madrid when asked about the possibility of moving into ownership once his playing days are over: "It's something I thought about a few years back. I probably would like to own a club."
THE BIGGER PICTURE: The deal that Beckham agreed when joining the LA Galaxy in 2007 included the option for him to acquire a MLS franchise upon retirement, with that offer taken up when becoming a co-owner of the Inter Miami expansion outfit – a team that has just put a stunning deal in place for seven-time Ballon d'Or winner Lionel Messi.
IN TWO PHOTOS: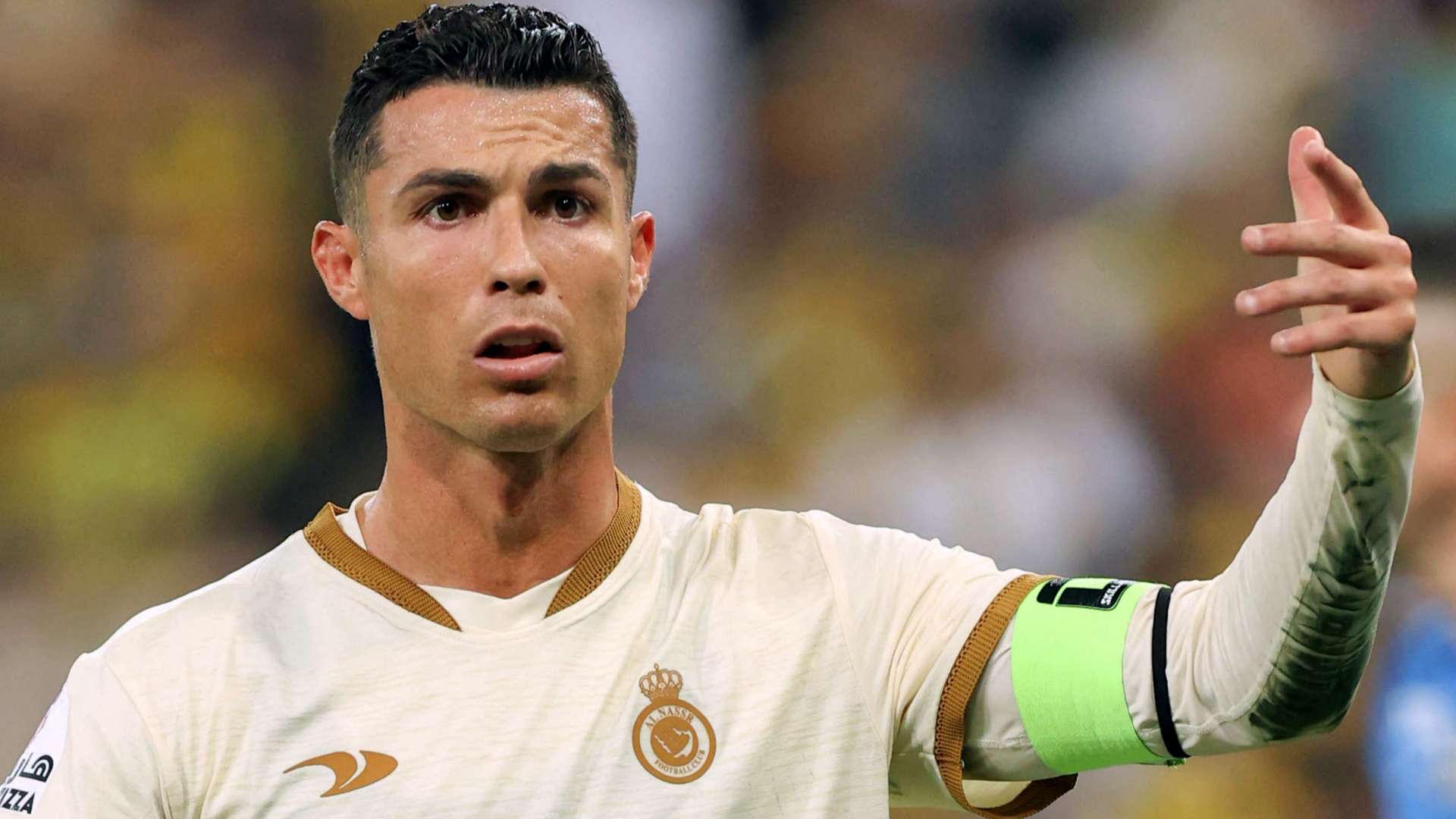 Getty
Getty Images
WHAT NEXT? Ronaldo has no such agreement on the table, but he does have enough money in the bank to finance a future takeover. The five-time Ballon d'Or winner is pulling in approximately £177 million ($221m) a year at Al-Nassr – the must lucrative contract in world football – and his personal fortune is now estimated to sit at around the $500m (£401m) mark.