CONIFA Group Stage Review: Padania and Cascadia the teams to beat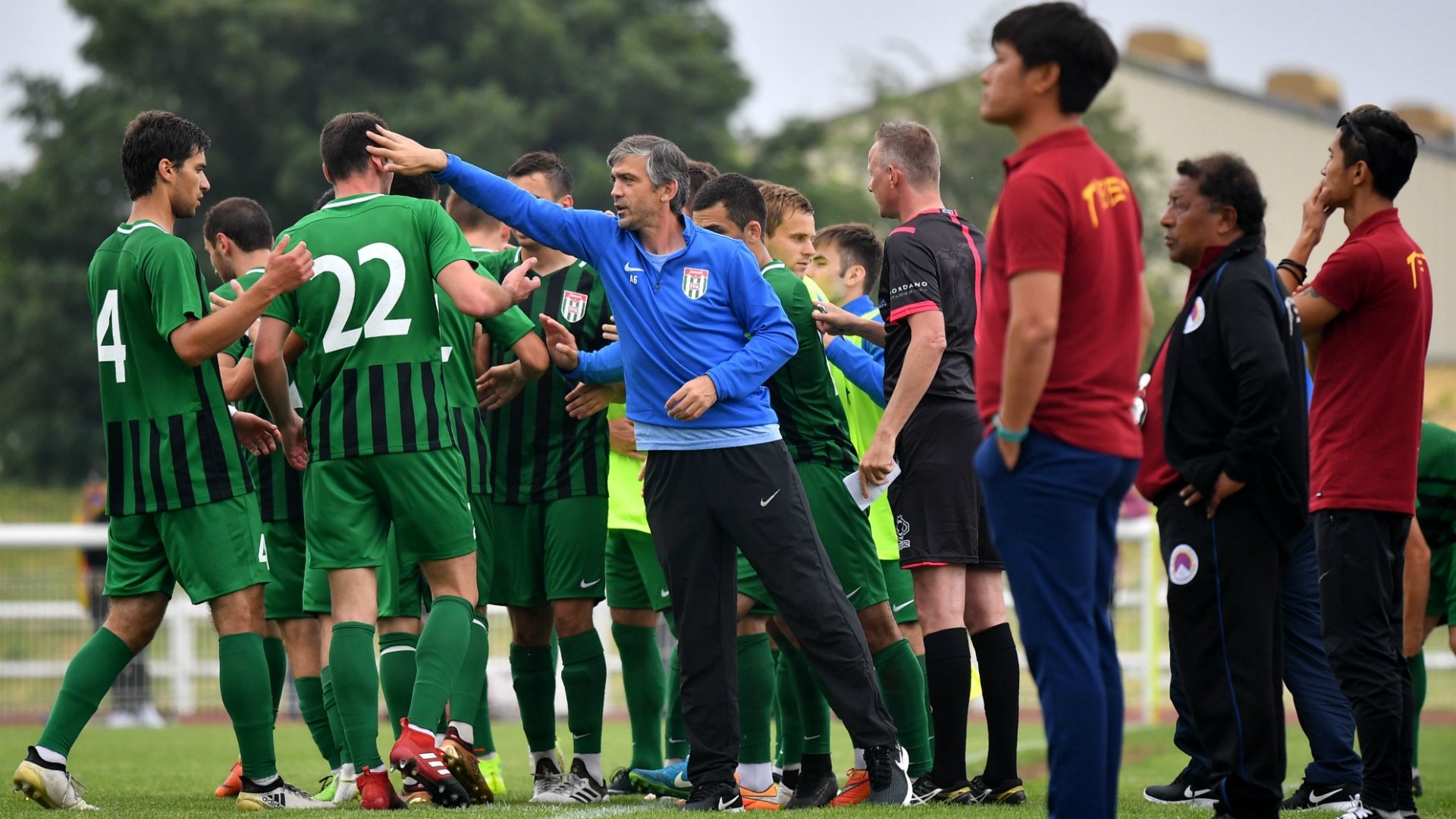 Getty
With the group stages now consigned to history, it seems as if the 2018 CONIFA World Football Cup has won many hearts and minds in the host city of London. Record attendances have been set in places like Enfield, with significant interest on social media and plenty of press coverage to boot.
On the pitch, despite some thrashings being dealt out, things have been generally close and always competitive. Favourites for the title have emerged in Padania and Cascadia, with dark horse candidates appearing on the horizon in the form of Kárpátalja and Barawa.
---
GROUP A
---
On the opening day, things started off brightly for pre-tournament favourites Ellan Vannin, with the islanders romping to victory over Cascadia with an impressive 4-1 win, while hosts Barawa kicked off with a comprehensive defeat of Tamil Eelam.
But Cascadia turned the group on its head with a comeback 2-1 win over Barawa in the second round of fixtures. That put the North Americans back in the hunt for the group, and they duly pulled off a striking turnaround from that opening day loss by putting Tamil Eelam to the sword in the final round of matches.
That 6-0 triumph put Cascadia above the unfortunate Ellan Vannin in the final standings. Ultimately, the Manx-men's margin of victory over Tamil Eelam (2-0) cost them their place in the quarter-finals, with the group being decided on goal difference.
Final Standings:
Barawa (6), Cascadia (6), Ellan Vannin (6), Tamil Eelam (0)
---
GROUP B
---
Reigning champions Abkhazia started off London 2018 in style with a 3-0 victory over Tibet, and finishing the first round of fixtures on top of Group B after Northern Cyprus and Kárpátalja drew 1-1 in Enfield.
But the group was thrown wide open after Kárpátalja defeated the 2016 winners 2-0 at the same stadium, while Northern Cyprus beat Tibet 3-1. That left the Hungarian side in pole position ahead of the final round, and their demolition of the Tibetans saw them through to the main knockout stages.
Abkhazia, meanwhile, were left heartbroken as they failed to earn the required win over Northern Cyprus, leaving the latter to claim second-spot in the group.
Final Standings:
Kárpátalja (7), Northern Cyprus (5), Abkhazia (4), Tibet (0)
---
GROUP C
---
In retrospect, Padania looked a class above the rest in Group C – hardly surprising given the presence of several current and ex-professional footballers in their squad. On the first day, they strolled to a 6-1 win over tournament debutants Matabeleland, then followed that with an 8-0 battering of Tuvalu and a comfortable 3-1 defeat of Székely Land. They will take some stopping in this tournament.
The Italians are joined in the main knockout rounds by Székely Land, who preceded defeat to Padania with relatively straight-forward wins over Tuvalu and Matabeleland, the latter of whom arguably stole the show in the group thanks to their exuberant supporters and attacking intent on the pitch.
Final Standings:
Padania (9), Székely Land (6), Matabeleland (3), Tuvalu (0)
---
GROUP D
---
Western Armenia bounced back from a rather dour nil-all stalemate on the opening day to top Group D ahead of heavily fancied Panjab. The Armenians' progress was built around a resolute defence that saw them keep three clean sheets in as many games.
Panjab followed up an eight-goal rout of Kabylia with defeat to the Armenians, but a 1-1 draw with United Koreans in Japan in the final round of fixtures allowed them to move into the next round.
UKIJ, for their part, are unlucky not to progress to the quarter-finals having been undefeated – reminiscent of New Zealand at the 2010 FIFA World Cup.
Final Standings:
Western Armenia (7), Panjab (4), United Koreans in Japan (3), Kabylia (1)
---
QUARTER-FINALS
---
Click here for ticketing details or here to watch the CONIFA World Football Cup tournament online.