UEFA Champions League
Another Camp Nou comeback too much to ask - and now it's time for a new era at Barcelona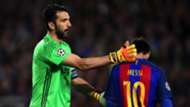 ---
COMMENT
---
It was always going to be a tough ask. Barcelona pulled off a historic comeback to make it past Paris Saint-Germain in the last 16 of the Champions League, but Juventus proved a step too far the Catalan club on Wednesday.
No Barcelona comeback this time
The Italian champions thrashed Barca 3-0 in Turin last Tuesday and, having conceded just two goals in Europe all season, the Bianconeri unsurprisingly proved to be a difficult nut to crack for the Blaugrana.
"If we score the first, the Camp Nou will add the second and the third will come all on its own," Luis Enrique said in the pre-match press conference on Monday. But Barca were unable to score that opening goal - even though they were urged on by the fans throughout.
There were a couple of opportunities for Lionel Messi, but no real clear-cut chances for Barca in a colossal defensive display from Juve that will have left PSG and Unai Emery wondering what might have been after the French side folded with a 4-0 lead at Camp Nou in the previous round.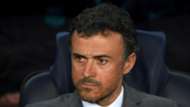 So, Barcelona are out of Europe before the semi-final stage for the second season running and with Luis Enrique leaving the club this summer, it is now time for change and a new era at Barca.
Offside Ronaldo leaves Pique speechless
As well as bringing in a new coach, Barca must also address some inadequecies in the playing squad after some poor transfers over the past two seasons, with the midfield especially a priority following the departure of Xavi in 2015 and Andres Iniesta approaching the end of his illustrious career.
Before all of that, Barca remain in contention for La Liga and face another huge match on Sunday in the Clasico clash at the Santiago Bernabeu that could either make or break their chances of catching Real Madrid in the Primera Division.
"Even though we are not in our best moment, I think we can go their and win the match," Gerard Pique said after the game on Wednesday. But even a win will not be any guarantee of claiming the title because Real are three points ahead and also have a game in hand.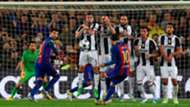 There is also the Copa del Rey and whatever happens in La Liga, Barca will be big favourites to win that trophy as they face Alaves in the final next month, but winning only the cup competition will be seen as insufficient for the most successful side of the past decade.
Barca always believed in PSG comeback - Luis Enrique
"The ball didn't want to go in - not for us or for them," Luis Enrique said afterwards. "We played a very poor first half in Turin and that is why we are out."
Indeed. But for all his good work, Luis Enrique has not really taken Barca forward since winning the treble in 2015 and the extraordinary comeback against PSG only masked the flaws of a team in decline.
Repeating that feat against Juventus was impossible in the end and now it is time for Barcelona to rebuild - in the transfer market, with a new coach and also behind the scenes at La Masia. Interesting times await.