Premier League
Desperate times call for desperate measures - Leicester right to dismiss Ranieri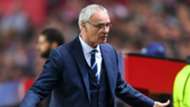 Desperate times call for desperate measures.
And with their Premier League status at stake, champions Leicester City have taken the nuclear option.
OFFICIAL: Ranieri sacked by Leicester
Claudio Ranieri – only nine months on from leading the greatest underdog story ever told - has been sacked.
While many will decry the decision, they are not the ones who have to live with the consequence of inaction.
It is clear that Ranieri has lost the ability to lead the squad that won the league by 10 points last season. The recent defeat to Swansea was a case in point.
At that stage of the season – with that much at stake – Leicester were unable to pull one performance out of the fire when at this stage last season they had pulled about 15. Something had to be done.
Short of dismissing the entire overpaid yet under-performing first-team squad, this was the only option available.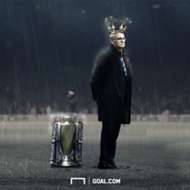 "Domestic results in the current campaign have placed the club's Premier League status under threat and the board reluctantly feels that a change of leadership, while admittedly painful, is necessary in the club's greatest interest," the Leicester City statement read. It's hard to argue.
Nobody was expecting Leicester to win the title again but nobody was expecting this either. Five wins all season long, no league goals in 2017 to date, a five match losing streak. By any standard these are unacceptable numbers.
Football world outraged at Ranieri exit
Had Leicester some more points on the board then Ranieri would probably have been given a stay of execution but given the circumstances there is no question that sacking him is the right decision - no matter how heartless that sounds.
There have been reports of dressing-room discord and there is no doubt that the same players who were sliding around Jamie Vardy's kitchen in ecstasy last May have played their part in getting their manager the sack this season.
Vardy himself – along with fellow key performers Riyad Mahrez, Danny Drinkwater and Wes Morgan have been shadows of their former selves. They have been fattened by the fruits of their one and only genuine career success and alarming dips in their output have been apparent all season long.
No doubt the loss of N'Golo Kante was crucial, but the responsibility for failing to create a system in his absence surely rests with Ranieri. A summer transfer campaign should have provided squad depth, more quality and increased competition for places but in have come duds. Only Islam Slimani – when fit – has fit the bill.
From the moment Leicester lost on opening day to Hull City – the writing was on the wall. A title win followed by relegation – no matter how unthinkable - was always lurking in the background. Leicester – before Ranieri arrived – were relegation candidates and relegation candidates they remain. The anomaly is not that they are back fighting the drop, it's that they won the league in the first place.
There was disbelief when Ranieri got the job after failing so badly in his role as Greece coach with many, including former Foxes favourite Gary Lineker, tipping them for the drop. Well the predictions that Ranieri was yesterday's man, was unable to put together a consistent team, have come to pass. Unfortunately for the man himself – it's happened after he led them to their one title in their 133 year history.
"It was never our expectation that the extraordinary feats of last season should be replicated this season," said vice chairman Aiyawatt Srivaddhanaprabha. "Indeed, survival in the Premier League was our first and only target at the start of the campaign. But we are now faced with a fight to reach that objective and feel a change is necessary to maximise the opportunity presented by the final 13 games."
VIDEO: Dele Alli's shocking tackle
The fairy-tale has no happy ending. How devious Leicester look after only two weeks ago releasing a statement promising "unwavering support" to their only title–winning manager. And Ranieri – as a person – has been nothing short of exemplary to deal with. It is a shame that a very nice man has lost his job.
In that respect the sacking appears unbelievably brutal from the outside but that, crucially, is our vantage point. We are not on the inside where the spectre of relegation haunts Leicester City when rivals at that end of the table have started to pick up results.
The fact of the matter is Claudio Ranieri was not hired to manage the club to a title win, he was hired to keep them in the league.
Right now it looks like he's not fit for that job.