Chelsea's Christensen thanks Conte for support during slump in form

Nizaar Kinsella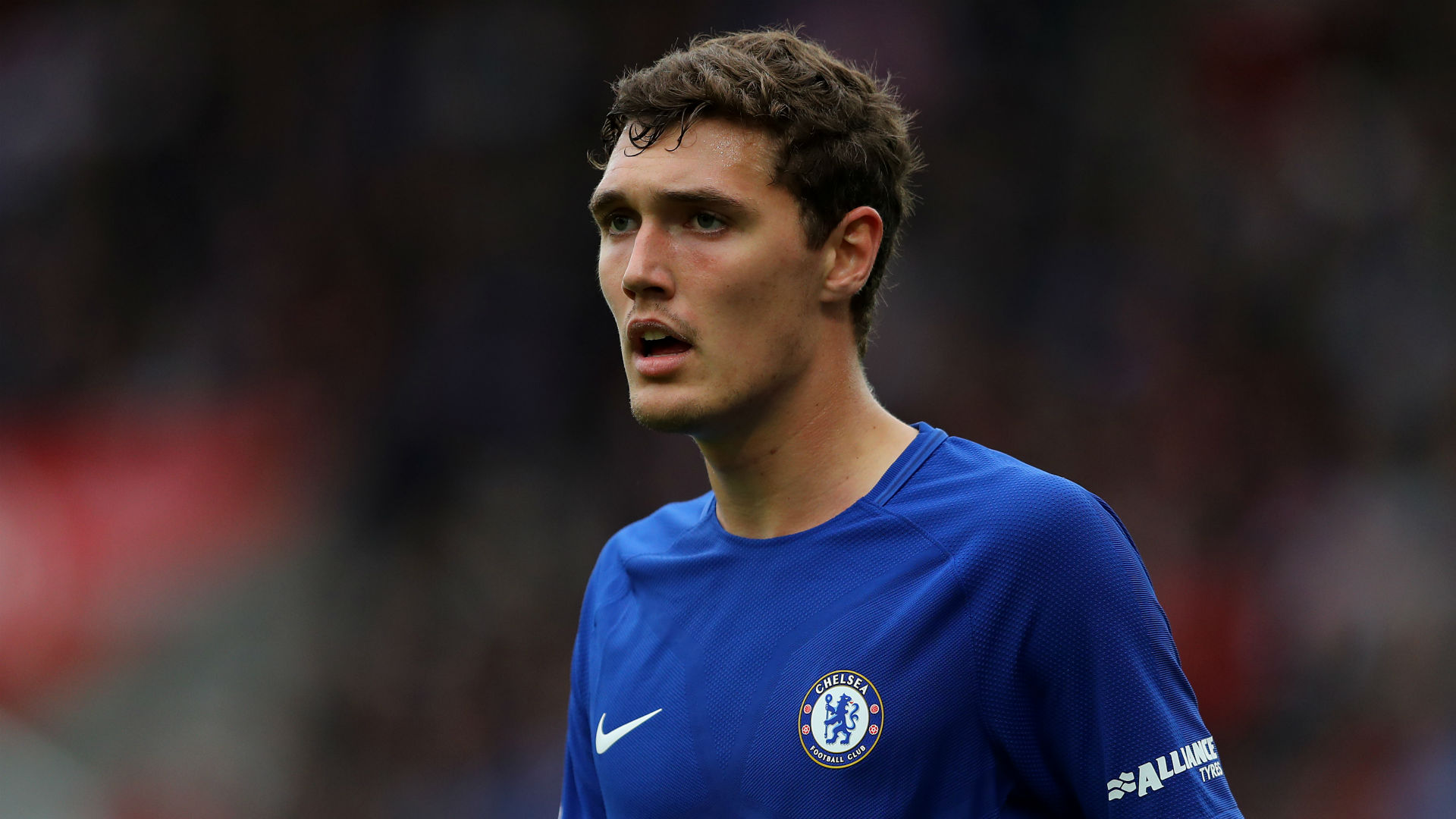 Andreas Christensen has admitted he is not happy with his current form, but is grateful to Antonio Conte for keeping faith with him during a tough spell for Chelsea.
The 21-year-old has managed to fight for a spot in Chelsea's first team ahead of David Luiz, but he has recently suffered from fatigue, which led to him being left out of Denmark's March friendlies.
Antonio Conte has called his defender the "present and future" of Chelsea and a "future captain" but he left him out against West Ham to give him a rest. However, Christensen admits that he has struggled of late, but remains happy with his season back at Stamford Bridge.
"It's been a difficult time recently but I'm happy with the overall season," Christensen told Chelsea's match day programme. "It is easy to just look at the recent games, but I try to remember I played probably 25-30 games with no mistakes at all before that. Everyone knows you can't go through a whole season not making a mistake, as a defender - it is impossible.
"That's the bad part about our job - when there's a good chance you're the one getting pointed at, but you still have to take responsibility next time you get the ball and do what's best for the team. It helped when you've got good team-mates who take care of you and a manager who believes in you. That's only made things more comfortable for me, and now I want to progress even more."
Christensen is a product of Chelsea's loan system, which sees the club send their younger players to other clubs on temporary deals while they monitor their development and continue to offer support from west London.
The young defender turns 22 on Tuesday and he admits that he is now calling upon his experience from his two years in the Bundesliga, as he reached an impressive 37 games with Chelsea this season on Saturday.
"The first season I was at Borussia Monchengladbach, we lost the first five games and didn't get a single point," He added. "After the first game, I didn't play for the next four, but I came into the team again and, and although I made some mistakes, I overcame them and we won something like 15 games in a row after that bad run.
"We went from last place to third in that period, so I know anything can happen in football and that's why it is such a great game. Things can change very quickly."