Chelsea warned £100m Hazard transfer could happen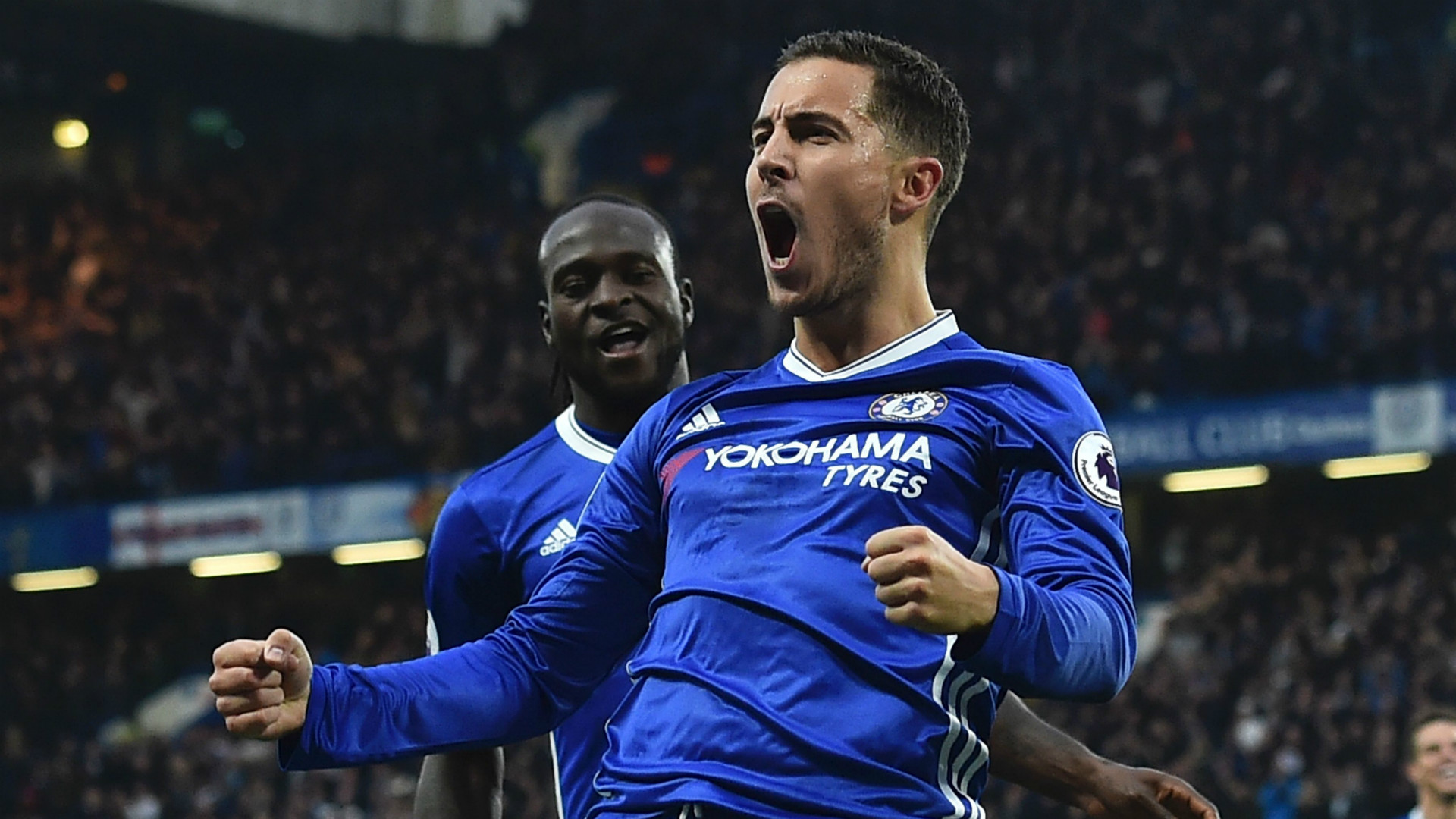 Getty Images
Eden Hazard could leave Chelsea for Real Madrid if an offer of around £100 million is lodged, says former Blancos president Ramon Calderon.
The Blues forward continues to be heavily linked with the Liga giants on the back of a 2016-17 campaign which has seen him rediscover his best form.
Hazard has been a talismanic presence for Antonio Conte's side as they chase down the Premier League title.
Costa: Hazard would consider Madrid
He committed to a new contract at Stamford Bridge in February 2015, while reports suggest that Chelsea are prepared to enter into negotiations regarding fresh terms.
Goal also understands that the Belgium international has told friends and family that he is happy in west London and not looking to move on.
That situation could, however, be altered were a big-money bid to be tabled in the summer transfer window that draws all parties to the negotiating table.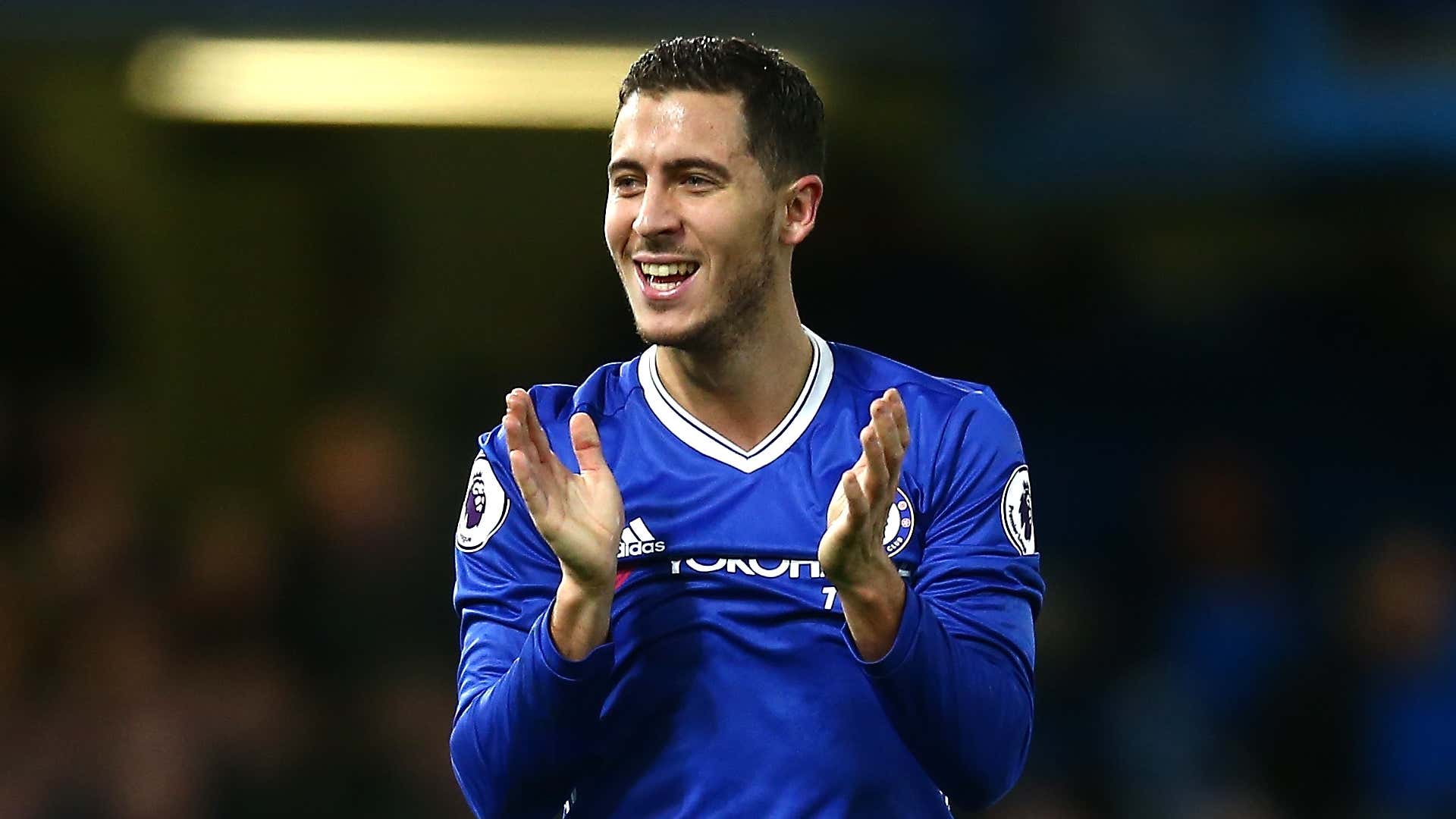 That is a view shared by Calderon, who told talkSPORT: "Chelsea aren't a selling club, so it wouldn't be easy, but as always it would depend on the wishes of the player. If he wants to leave, he will leave - that's always the point.
"Chelsea will ask for a lot of money, I think that's what the situation will be at the end of the season.
"Chelsea knows quite well how much has been paid in the market over the last few years, with Ronaldo, Bale and Pogba - £100million is now the bar.
Pedro reveals Chelsea's best player
"That bar has been set by those transfers, so I think that's how much a club like Chelsea would be asking for and the economy at Real Madrid is healthy - I don't think that wouldn't be a problem for them.
"But it's all about the player. The player must say, 'I want to leave and go to Real Madrid', and that will be the moment they start negotiating."
Hazard has netted 11 goals in 31 appearances for Chelsea this season, with the 2014-15 PFA Player of the Year close to doubling his return from a forgettable campaign last year.