'Buffon should have punched the ref' - Red card restraint hailed by Juventus legend Tacconi
Last Updated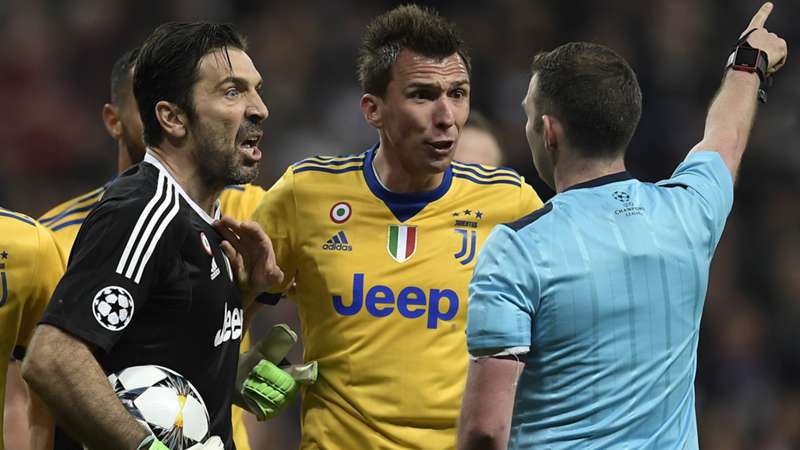 Getty Images
Gianluigi Buffon's restraint after being shown a red card by Michael Oliver has been hailed by Stefano Tacconi, with the Juventus legend admitting that he would have "punched his face in".
An iconic goalkeeper of the modern was dismissed in controversial fashion as the closing stages of the Bianconeri's Champions League quarter-final clash with Real Madrid descended into chaos.
After seeing Medhi Benatia pulled up for a stoppage-time push on Lucas Vazquez, Buffon was sent off for contesting Oliver's decision – with the English official later accused of having "a garbage bin instead of a heart".
It could be that a memorable European career is now over, with a 40-year-old performer seemingly heading for retirement, and Tacconi admits that he would have acted differently had he been in Buffon's boots at Santiago Bernabeu.
A man who made over 200 appearances for Juve in his playing days, told RMC Sport: "Knowing I was going to stop, I'd have punched [Oliver's] face in.
"It would have been a great end to a wonderful career. You can't give a penalty like that in the 95th-minute. Psychologically everyone is tense and you can't give a penalty like that."
Tacconi has also hit out at referee chief Pierluigi Collina and the wider world of Italian football following two dramatic nights for elite Serie A sides in Europe – with Juve's heartbreaking exit coming on the back of an unlikely away goals triumph for Roma over Barcelona.
"Collina is in bad faith, there was a referee who was corruptible, just as he was against Juventus in Perugia," said Tacconi.
"He's in bad faith and you have to change the referee designator every two or three years.
"When Roma won all the Italian teams congratulated them, when Juve lose everyone is against them and I'm disappointed by that."