Borussia Dortmund
Borussia Dortmund troll Trump with wall tweet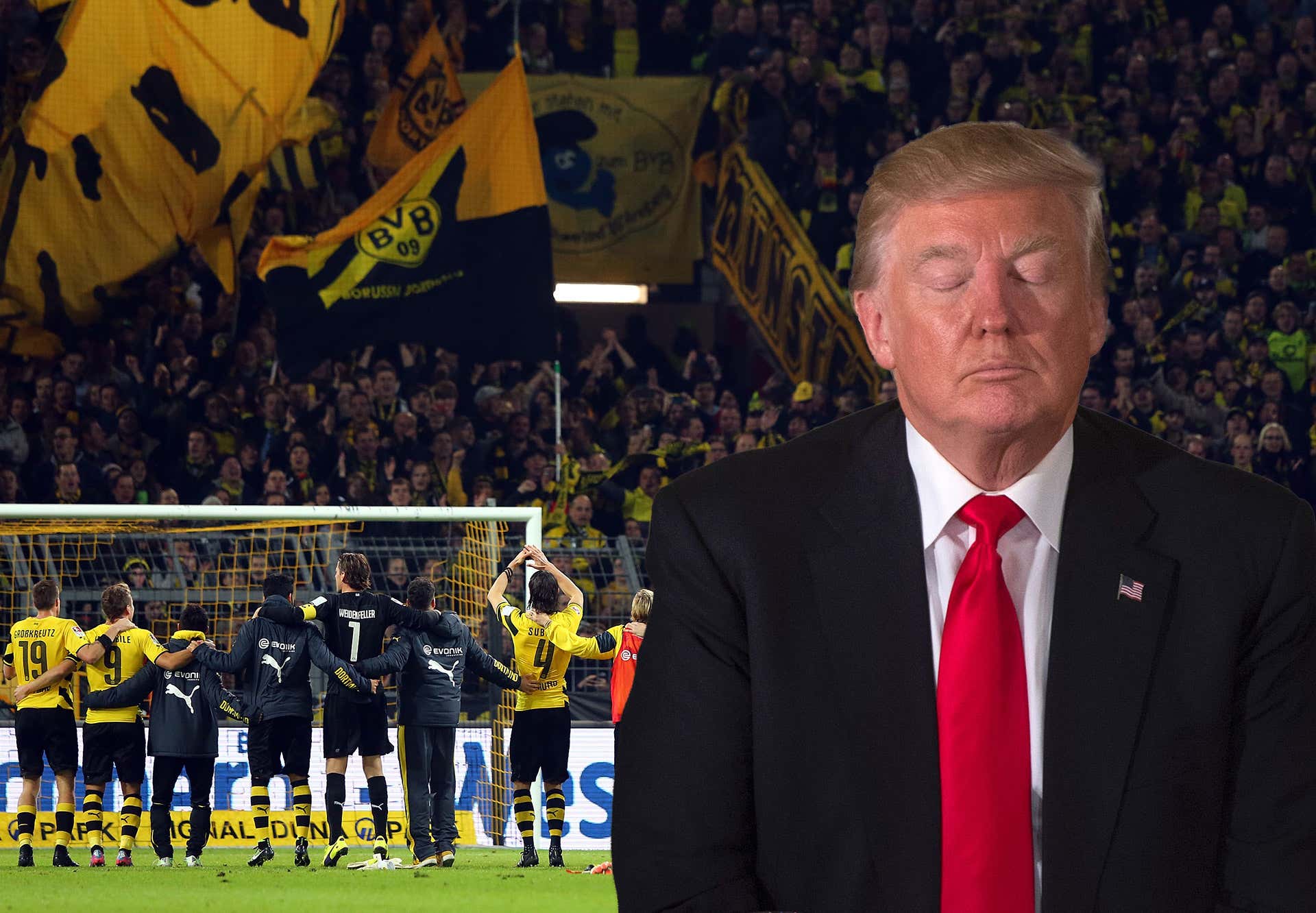 Bundesliga giants Borussia Dortmund have sent a strong message to supporters of Donald Trump's USA-Mexico wall with a trolling photo on Twitter.
In an effort to prevent immigration, the 45th President of the United States ordered for the construction of a wall along the border of the two countries.
Rooney's Man Utd career now in doubt
The wall is expected to cost billions of dollars to construct, and will run along the 2,000 mile (3,200km) stretch from the Pacific Ocean to the Gulf of Mexico.
Trump's plan has angered immigrant advocates, as the USA has long been heralded as a welcoming place for people of all cultures and races.
German club Dortmund are the latest to weigh in on the decision, posting on their Twitter account that their famous Yellow Wall is 'The only #wall we believe in.'
The only #wall we believe in. pic.twitter.com/nIL4ws0UY1

— Borussia Dortmund (@BVB) January 26, 2017
Mexico international Rafael Marquez has also publicly criticised the wall, sharing a video of a free-kick he scored for Barcelona along with the caption "There is no wall that can stop us if we believe in ourselves."
No hay #muro capaz de detenernos si creemos en nosotros mismos. #4ctitud . pic.twitter.com/gMZPMj1m1G

— Rafa Marquez (@RafaMarquezMX) January 25, 2017
Trump claims that the wall is to help protect America, having begun preparations for its erection on Wednesday.
"We are in the middle of a crisis on our southern border: The unprecedented surge of illegal migrants from Central America is harming both Mexico and the United States," Trump said.
"A nation without borders is not a nation."