Betting
Betting Special: What are football accumulators, how are the odds calculated and why are they popular?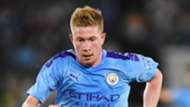 What are football accumulators?
Football accumulators, often shortened to accas and sometimes known as multiples, are a way for players to bet on a range of matches at once.
To get paid out from an accumulator, each selection – or leg – must win, with just one losing choice seeing the bet deemed as a loser.
By design such wagers are risky but they can often have large potential pay-offs and require only a single stake, making them a regular choice for recreational bettors.
How are odds calculated in football accumulators?
Accumulator odds are calculated by multiplying the prices from each selection, with the overall price climbing the more legs are added.
For instance, betting on four results at 2/1 (3.0) would be paid out at 80/1 (81.0) because it is 3 x 3 x 3 x 3, including your initial stake.
Another way to think about it is that you are putting £1 on the first bet, which would return £3 in total on 2/1 (3.0) odds, and then that £3 is automatically placed on the next selection.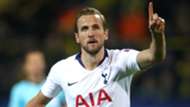 Assuming all legs are 2/1 (3.0) , that would then place £9 on the third selection before £27 on the fourth, which works out at £81 - £80 of winnings plus the £1 stake from the first bet.
Why are football accumulators popular?
Football accumulators are mainly popular because the potential pay-outs can be huge. Adding just five selections at Evens (2.0) into a bet returns 31/1 (32.0) if successful.
They are also common because it allows the player to have interest in multiple games by just placing one bet, regardless of different kick-off times or dates and each leg can be from a different betting market.
This can allow players to follow a multitude of events as the different legs of their coupon come and go.
One of the most popular accumulator options involves the Both Teams to Score market, where bettors select multiple games where they think neither side will keep a clean sheet.
How many matches can I put in a football accumulator?
That varies depending on bookmaker. bet365 , for instance, have a maximum of 14 legs per accumulator, whilst some companies may allow for more.
The minimum amount is two, which bookmakers will call a double, whilst three selections would be called a treble. Any more than three is likely to be listed as a "-fold" or as an accumulator.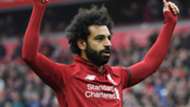 It is always worth checking the maximum payout from a bookmaker before placing big accumulators, because if the potential winnings exceed the maximum allowed then punters will only receive the latter in the event of a big win.
You cannot add more than one event from a single match into an accumulator; e.g., selecting a correct score and selecting a team to win. This is known as a related contingency and is not allowed because the two outcomes depend on each other.
What are the pros & cons of a football accumulator?
The main pros of football accumulators are that they can offer big potential winnings from small stakes and are flexible, allowing bettors to select different outcomes from lots of games.
This suits the approach of many recreational punters who see their accumulators as a fun, entertaining pastime for a small outlay.
The negative aspect of accumulators is that they are hard to predict correctly and increasingly so the more ambitious they become. Each leg added to the coupon may multiply the odds but also adds another hurdle to negotiate in order to see any return.
Odds correct at the time of writing. Please gamble responsibly.