Arsenal
Arsenal legend suggests Ramsey may be running away from Ozil battle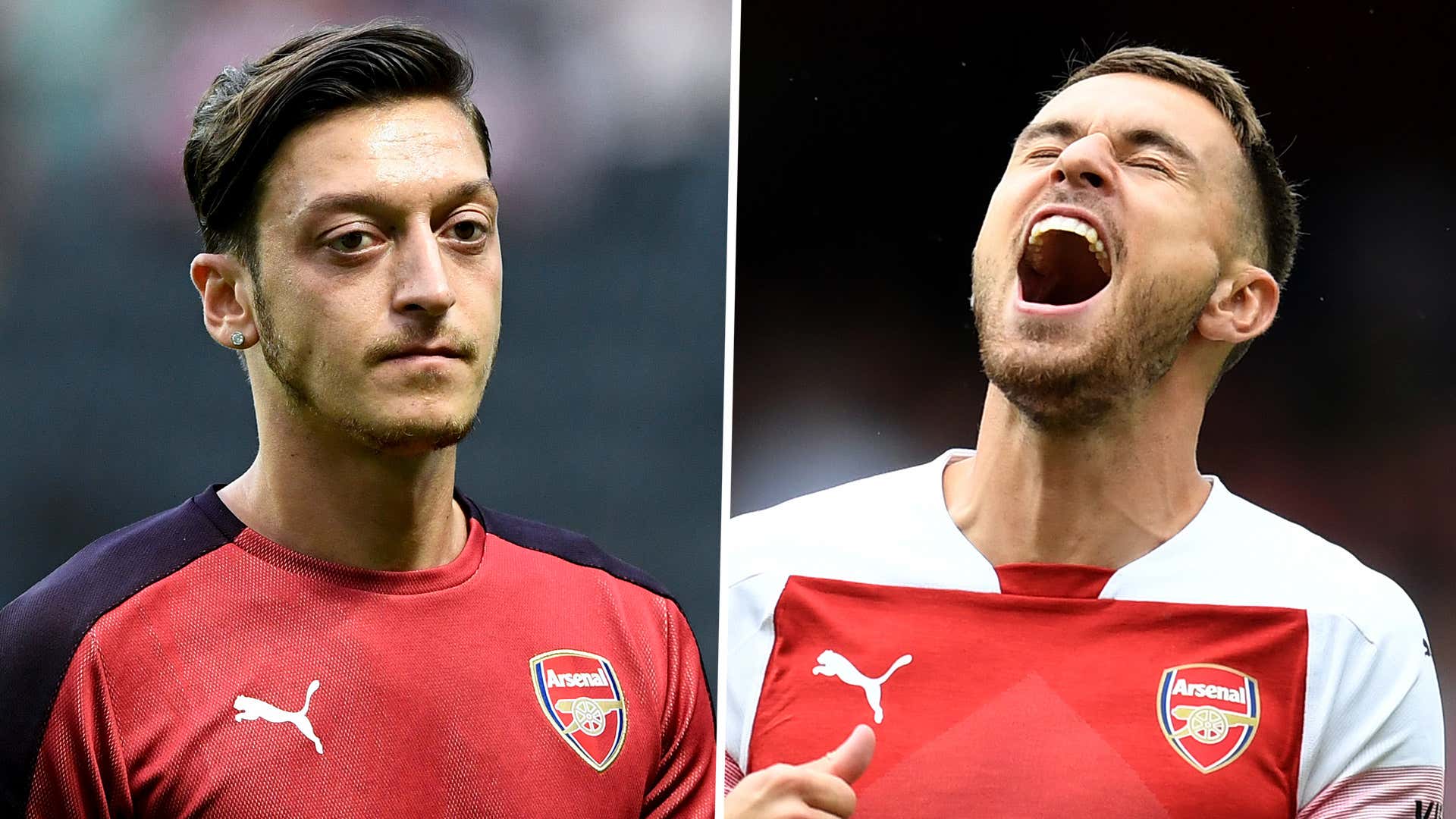 Aaron Ramsey has seen his stomach for a selection fight with Arsenal team-mate Mesut Ozil questioned as he continues to head towards free agency.
The Wales international midfielder has taken in a decade of loyal service at Emirates Stadium, but his days in north London now appear to be numbered.
Ramsey is into the final year of his current contract and has offered no indication that he will be penning an extension, with Arsenal's most recent offer reported to have been rescinded.
Former Gunners striker Alan Smith is disappointed to have seen another high-profile figure run down their deal, with questions being asked of those in charge of football affairs and the player himself.
Smith told Love Sport Radio: "I think we all hoped this kind of situation would cease to happen with [head of recruitment Sven] Mislintat coming and [head of football Raul] Sanllehi. Maybe they arrived a little too late. I don't know.
"It's difficult to really speak without knowing the details but maybe Mesut Ozil's vast salary is the reason they're not prepared to put Ramsey anywhere near it and he's not prepared to sign.
"But then again who is going to give him that money? I don't know. Where would he go? You would imagine his agent has already spoken to a few clubs so he's got half an idea where he might end up.
"It would be a shame to lose him, it would be such a shame. I think, like a few players there, he can be developed into a top player.
"He's pretty good as it is and he's got this knack of scoring goals on the big stage and in important matches. It would be a blow if we lost him."
While hinting that competition for places may be edging the 27-year-old towards the exits, Smith added: "If you're Ramsey, it's your mission to make sure you are first choice ahead of Ozil and do everything you possibly can.
"He's obviously going to work harder in terms of covering the ground so he offers something different to the German but I don't think you can ever say they can't possibly play in the same team.
"There's always a way round it but maybe Ramsey feels he's not going to be a regular choice and that's what's influencing his decision and it sounds like the contract offer has been withdrawn now."