'Only my girl is allowed to grab my nipples!' - Altidore jokes about biting incident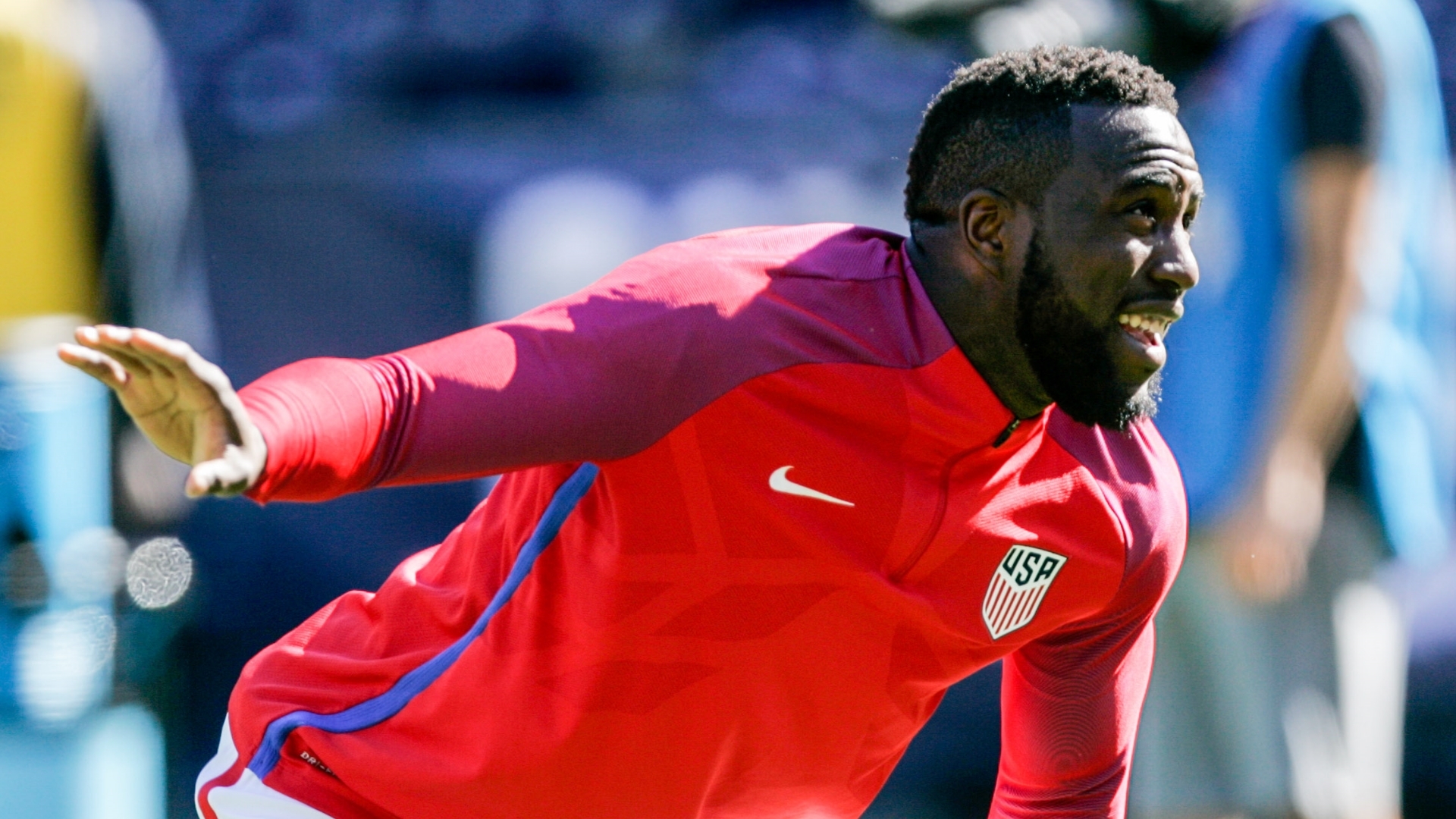 Getty
As if being bit and having his nipple twisted by El Salvador defender Henry Romero wasn't enough, U.S. striker Jozy Altidore now may also be in trouble at home.
The El Salvador defender earned the scorn of the U.S. striker with his antics, and Altidore joked that Romero may have also made an unexpected enemy on Thursday.
"My girl's mad at me. She's mad at me and she's mad at Romero," Altidore said. "She's like 'Only I can bite you. Only I can grab your nipples.'"
El Salvador defender bites Altidore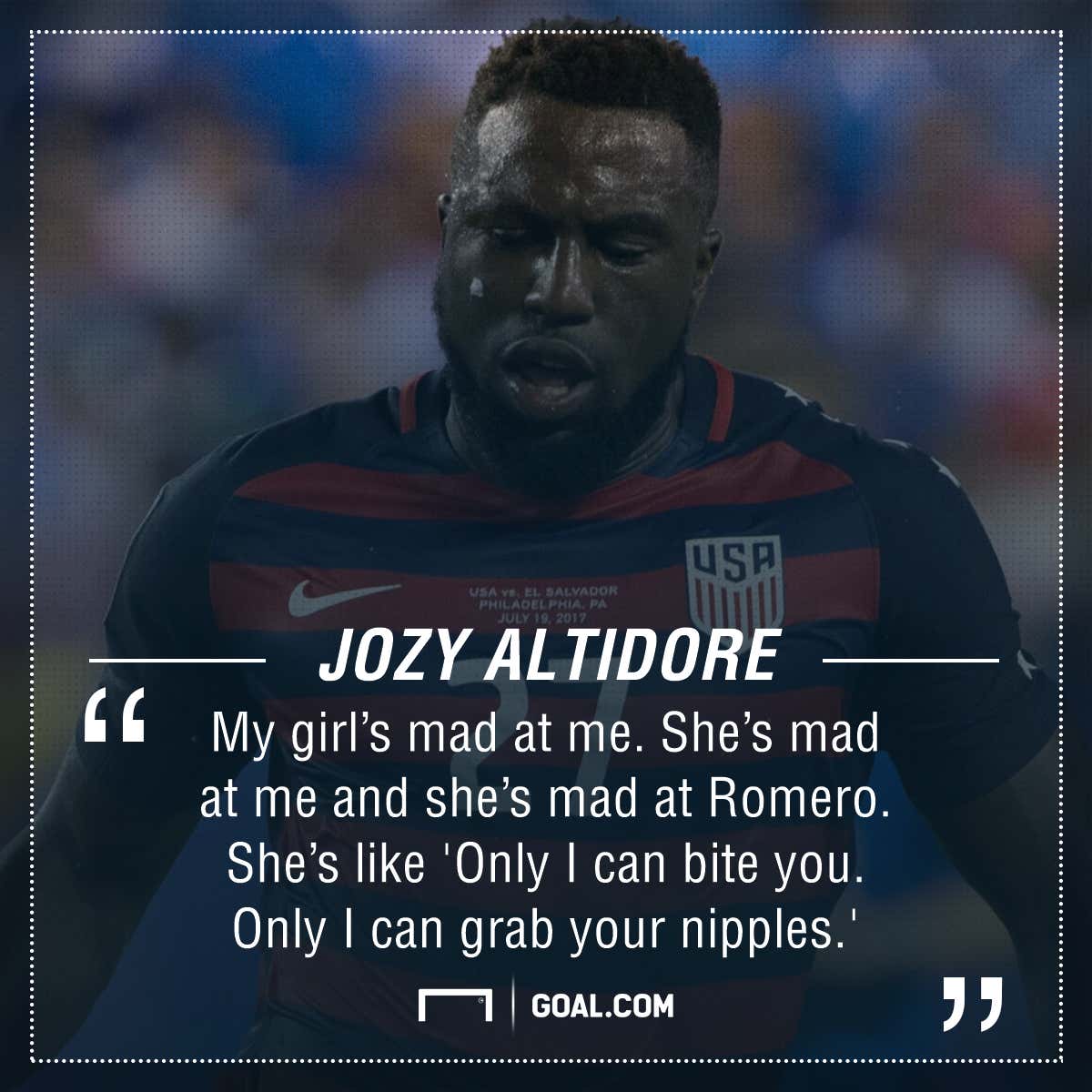 The U.S. defeated El Salvador 2-0 in the Gold Cup quarterfinal match , but the main talking points after the game revolved around some of the more unseemly tactics employed by the Central Americans.
"It's never happened to me before, but CONCACAF never ceases to amaze me," Altidore said. "It is what it is, and we move on. We're happy to move on and we're focused on (semifinal opponent) Costa Rica."
Thursday's match somehow didn't feature a single red card and Altidore sounded like after being bitten, he was close to making certain that wouldn't be the case.
"Barely, barely man. Barely," Altidore said when asked how he kept his composure after the bite.
"But like I said, you've got to keep your cool. These things happen. It is what it is, funny enough. I shouldn't be saying these things happen, but they do. Just move on from it, learn from it, and get ready for the next game."
Altidore's teammate Tim Howard is expecting some kind of a sanction for Romero, but also curiously endorsed at least part of the defender's antics.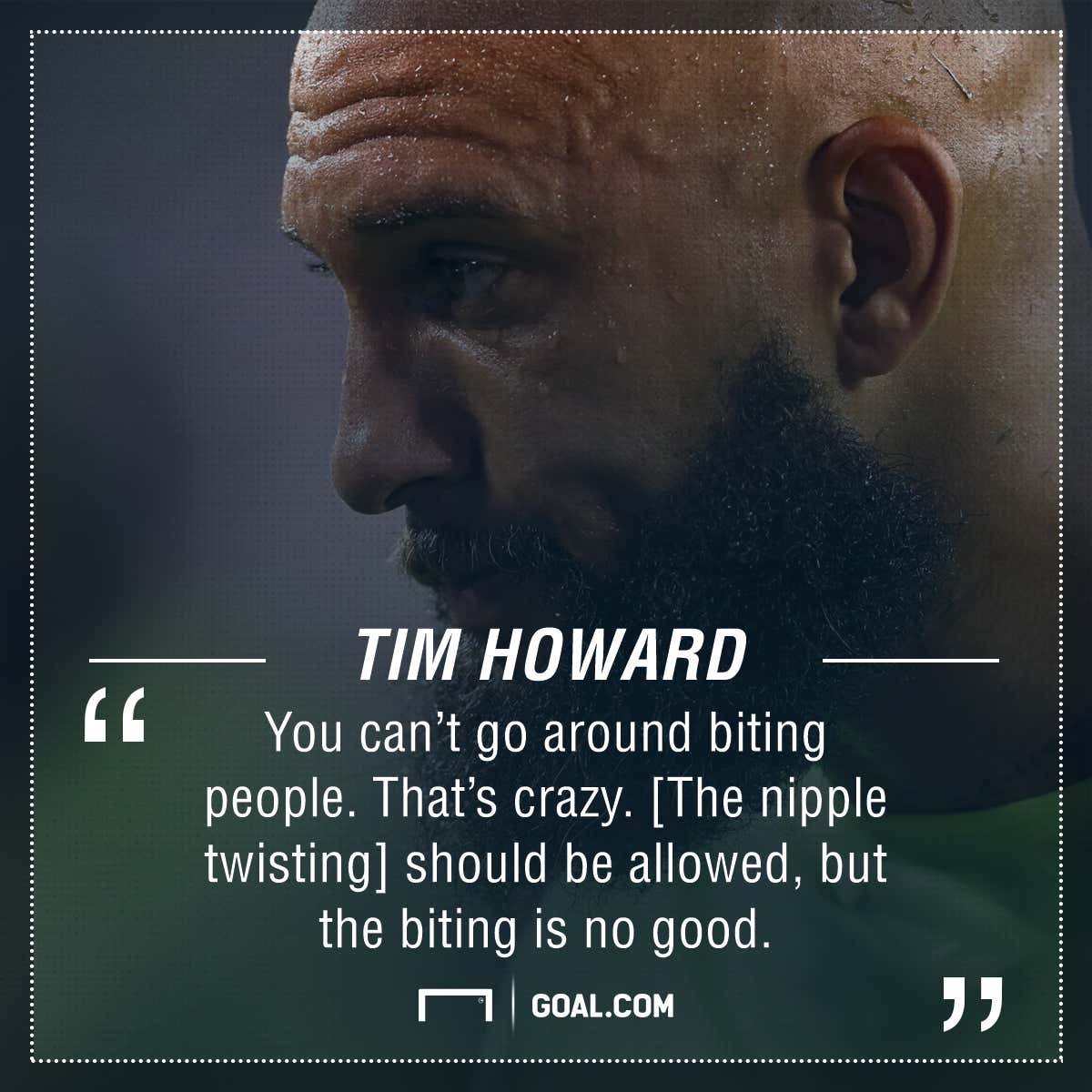 "I'm sure CONCACAF will uh, will uh, I don't know. I'm sure they will do what they're supposed to do," Howard said.
"You can't go around biting people. That's crazy. [The nipple twisting] should be allowed, but the biting is no good."