Ronaldo, Suarez, Salah & all the Premier League Golden Boot winners
Last Updated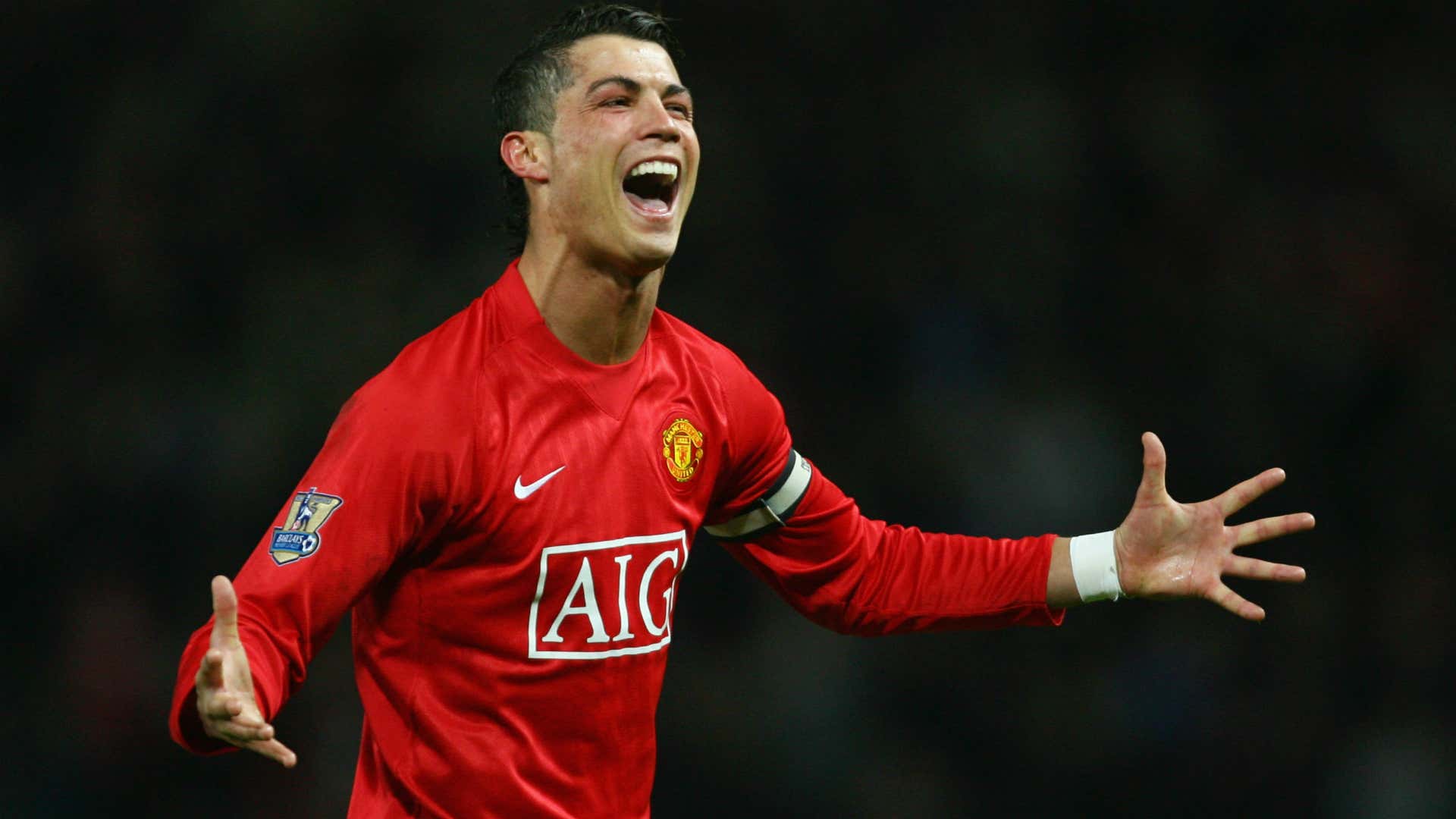 Getty
Getty

1992-93 | Teddy Sheringham (22 goals)

During the inaugural Premier League season, Teddy Sheringham scored the first goal ever to be shown on Sky Sports for Nottingham Forest against Liverpool.

Sheringham then joined Tottenham a week later before going on to win the Premier League's first Golden Boot by scoring 22 goals.

Getty Images

1993-94 | Andy Cole (34 goals)

Andy Cole's debut season in the Premier League with Newcastle left him with a record tally of 34 goals in 40 games.

That record still stands today, although that did come in a 42-game season and, now it is a 38-match Premier League campaign, it is a total which could stand for a long time.

Getty Images

1994-95 | Alan Shearer (34 goals)

The all-time Premier League top scorer secured his first Golden Boot award in the 1994/95 season when he also won his only Premier League winner's medal with Blackburn.

Shearer matched Cole's tally of 34 goals from the previous season, although he did make two more appearances than his former England team-mate.

1995-96 | Alan Shearer (31 goals)

The first back-to-back Golden Boot winner, Shearer served up another 31 goals in 1995-96 to the benchmark for a 38-game season.

That tally was matched twice before being broken by Mohamed Salah in the 2017-18 season as the Egyptian scored 32 goals for Liverpool.

1996-97 | Alan Shearer (25 goals)

Shearer became the first player to win three consecutive Golden Boot awards after finishing top scorer in his first season at boyhood heroes Newcastle.

He had joined Newcastle in a then world-record £15 million transfer from Blackburn. He helped Newcastle to a second-place finish but they were some way off Manchester United who had also been interested in signing Shearer.

Getty Images

1997-98 | Chris Sutton, Dion Dublin & Michael Owen (18 goals)

A three-way tie for the Golden Boot award in 1997-98 after Shearer's former Blackburn strike partner Chris Sutton picked up where he left off by netting 18 times in the league as Rovers finished sixth.

Owen and Dublin, for Liverpool and Coventry respectively, also bagged 18, which is the lowest tally to ever win the Golden Boot award.

Getty Images

1998-99 | Michael Owen, Dwight Yorke & Jimmy Floyd Hasselbaink (18 goals)

Another three-way tie for Golden Boot, with the winning total being 18, just like the previous year.

Yorke was Manchester United's top scorer in the Premier League as they won the treble, Hasselbaink was helping Chelsea become a credible Premier League force and Owen built off the back of his impressive 1998 World Cup to bag himself back-to-back Golden Boots with Liverpool.

Getty Images

1999-2000 | Kevin Phillips (30 goals)

Kevin Phillips had a mightily impressive debut season in the Premier League as he netted 30 goals as Sunderland reached the lofty heights of seventh under Peter Reid.

Phillips also became the first Premier League player to win the European Golden Shoe alongside the Golden Boot.

Getty Images

2000-01 | Jimmy Floyd Hasselbaink (23 goals)

The Dutch striker claimed his second Golden Boot award in 2001 and his first one outright.

Hasselbaink netted 23 times in that season, helping Chelsea to a sixth-place finish.

2001-02 | Thierry Henry (24 goals)

Thierry Henry won his first Golden Boot award in the 2001-02 season as Arsenal won the title.

Henry was instrumental for Arsenal as he scored 24 times en route to the Gunners becoming Premier League champions for the second time under Arsene Wenger.

Getty Images

2002-03 | Ruud van Nistelrooy (25 goals)

Often a forgotten man when the discussion of best ever Premier League striker comes up, Ruud van Nistelrooy won the Golden Boot in 2002-03 as Manchester United won the title.

Van Nistelrooy was the definition of a poacher with only one of his 150 Manchester United goals coming from outside the box. But who needs to score from outside the box when you can finish like Van Nistelrooy could?

Getty

2003-04 | Thierry Henry (30 goals)

It should be no surprise that Henry topped the scoring charts the season that Arsenal went unbeaten in the league.

Henry had his best ever goalscoring season during this campaign netting 30 times in 37 games, and he also won the PFA Player of the Year award for his exploits.

Getty

2004-05 | Thierry Henry (25 goals)

Henry won his third Golden Boot, but Arsenal had to settle for a second-place finish after being powerless to deny a dominant Chelsea team who ran away with the title that season.

Henry scored 25 goals in 32 games in the 2004/05 to finish four clear of Andrew Johnson, who was the only other player to break the 20-goal barrier that campaign.

2005-06 | Thierry Henry (27 goals)

It was business as usual for the French striker as he won the Golden Boot for the third season in a row, and became the first player to win the award four times.

A final-day hat-trick against Wigan in the last game at Highbury wrapped things up for Henry, who was six clear of his nearest rival Van Nistelrooy.

2006-07 | Didier Drogba (20 goals)

Drogba finally broke Henry's monopoly on the Golden Boot by smashing in 20 goals in the 2006-07 season.

The Ivorian became the first African to win the Golden Boot after finishing ahead of fellow African striker Benni McCarthy who was in second place with 18 goals.

Getty Images

2007-08 | Cristiano Ronaldo (31 goals)

If Cristiano Ronaldo had stayed with Manchester United, it's probably fair to assume that he would have won more than one Golden Boot.

Ronaldo struck 31 times in the 2007-08 season to equal Shearer's record for a 38-game season.

The Portugal international became the first player to win this award who was not an out-and-out striker, with a lot of his appearances coming from the wing.

Getty

2008-09 | Nicolas Anelka (19 goals)

Nicolas Anelka enjoyed an impressive season with Chelsea by winning his first Golden Boot award 12 years after making his Premier League debut.

Anelka had a somewhat nomadic career after leaving Real Madrid, joining Paris Saint-Germain before spending time at Man City and Bolton in between a spell in Turkey.

A move to Chelsea saw Anelka back on top of English football and back in form as he hit 19 goals in 36 games.

2009-10 | Didier Drogba (29 goals)

The Golden Boot award is not always the dominant thought for a striker, especially when they're involved in a title race that goes down to the last day of the season.

For Didier Drogba, though, he became obsessed with clinching his second Golden Boot, even going to the lengths of arguing on the pitch with Frank Lampard on the final day as he wanted to take Chelsea's penalty.

Drogba didn't take the penalty but went on to score a hat-trick anyway to take his tally to 29 for the season as Chelsea hammered Wigan 8-0 to pip Man Utd to the title by a point.

2010-11 | Carlos Tevez & Dimitar Berbatov (20 goals)

Dimitar Berbatov and Carlos Tevez were the first joint winners in over a decade in the 2010/11 season.

Berbatov started the season on fire for Man Utd, hitting 12 goals before the end of the year, including a five-goal haul against Blackburn Rovers.

Tevez also bagged himself 20 goals as he helped Manchester City to their first ever Champions League qualification.

2011-12 | Robin van Persie (30 goals)

Robin van Persie helped Arsenal to finish in third place following an exodus of players from the Emirates.

While many of his team-mates, such as Gael Clichy, Samir Nasri and Cesc Fabregas, left for greener pastures, Van Persie stayed at Arsenal and fired 30 goals.

2012-13 | Robin van Persie (26 goals)

One year on, and Van Persie decided to join the exodus from Arsenal in order to win some trophies as he joined Man Utd for what turned out to be Sir Alex Ferguson's final season as manager.

Van Persie won the Premier League by sealing the title with a hat-trick against Aston Villa scoring a stunning volley that lives long in the memory.

2013-14 | Luis Suarez (31 goals)

Luis Suarez missed the first few games of the 2013-14 season as he continued to serve a suspension for biting Branislav Ivanovic the previous campaign.

When he returned, he was on fire, though, hitting 31 goals in 33 games as Liverpool narrowly lost out to Manchester City in the race for the Premier League title.

The Uruguayan scored five of his goals in two games against Norwich City, including a magnificent effort from 40 yards.

Getty

2014-15 | Sergio Aguero (26 goals)

Sergio Aguero hit 26 goals in 33 games for Man City in the 2014/15 season after coming out on top in a three-way battle for the prize.

Diego Costa enjoyed an impressive debut season for Chelsea, while Harry Kane emerged as one of the league's elite strikers for Tottenham, but they could not deny Aguero his only Golden Boot to date.

Getty Images

2015-16 | Harry Kane (25 goals)

Harry Kane proved he wasn't a one-season wonder in the 2015-16 campaign as he won his first Golden Boot award.

Kane scored 25 goals in 38 games as Spurs finished third behind Leicester and Arsenal, while the England striker finished one ahead of Aguero and Jamie Vardy.

2016-17 | Harry Kane (29 goals)

Harry Kane became the first back-to-back Golden Boot winner for the same club since Thierry Henry in 2006.

Kane hit 29 goals in 30 games, including seven in his last two appearances against Leicester and Hull City to grab his second Golden Boot award.

2017-18 | Mohamed Salah (32 goals)

Mohamed Salah enjoyed an unforgettable first season at Liverpool as he set a new record for goals scored in a 38-game Premier League season by netting 32 times.

The Egyptian's haul included four goals against Watford in a 5-0 rout before reaching the 30-goal mark by netting against Bournemouth.

He equalled the previous record of 31 against West Brom and, after drawing a blank against Stoke and former club Chelsea, he notched against Brighton on the final day of the season to set a new benchmark.