Johor Darul Ta'zim
TMJ wants to run FAM as president with the help of fans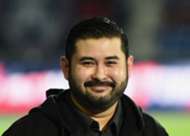 ---
BY        ZULHILMI ZAINAL       Follow on Twitter
---
Malaysian FA (FAM) president candidate, Tunku Ismail Sultan Ismail has assured Malaysian football fans that should he be elected in the upcoming congress, he wants to run the association with their support.
Writing on the Johor Southern Tigers Facebook page, the Johor Darul Ta'zim FC (JDT) owner told that he wants FAM affiliates to rise again, with fans' participation, although he did not elaborate on his exact plans.
"...they should give football back to the people. Again, I will elaborate further on this matter but not now.
"...But know this, what I will do will be something the football fans in Malaysia will never forget it. I do not need a long time to do it, but they will never forget it. Whatever I do, I do it for the people. Not for myself, it is common knowledge that football is not my bread and butter.
"...I won't be able to accomplish it alone. This is not a one man show, and if I were to do it, it will be with the people. This is the time for us to improve and move forward together. 
"Stay united as one and then implement the ideas and policies together with the common aim to further develop the football of our nation," wrote Tunku Ismail, who is also known as TMJ to fans.
To that end, he intends to meet the fans and have a discussion with them when he visits the nation's capital Kuala Lumpur towards the end of February, although he did not offer any details regarding the meeting.
"I'll will be coming to KL next week to represent my father at the Rulers Conference. I would like to take this opportunity to invite all fans across the nation to come to see me and ask me anything they want.
"They can take this opportunity to voice out their current disappointments or rather anything they want and I will give them my point of view and solutions.
"I'm not afraid to face the fans, nor am I nervous because I know what I'm doing. I know what I'm about to do and I'm very confident that we will get results," he explained.
TMJ also expressed his belief that Malaysian fans are the only party interested in improving Malaysian football.
"I would only like to speak to people who really want to improve football and I believe those people are the fans. I'm prepared to be the voice of the fans, representing the fans to further develop and improve football.
"I am here to serve you and this is the chance for you to tell me what you want and I will do the best I can to get it done," offered the Johor Crown Prince.
Tunku Ismail also added that he suspects that FAM affiliates will be backing his rival for the post, former Kelantan FA chairman Tan Sri Annuar Musa, on the instruction of Malaysian Minister of Youth and Sports; Khairy Jamaluddin.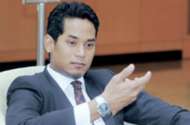 Khairy Jamaluddin
"I know there are a lot of state affiliates who will be supporting Tan Sri Anuar Musa under the instructions from the Youth and Sports Minister," he claimed.
Tunku Ismail and Annuar Musa are the only two candidates vying for the post in the coming FAM election, after two other preliminary nominees, former government official Tan Sri Aseh Che Mat and Khairy Jamaluddin himself declined to contest for the post.