eSports
FIFA 19: What are the new Ultimate Team features?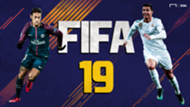 The release of FIFA 19 later this autumn will see the addition of the Champions League and the Europa League, along with some of the most exciting and innovative features that the game has offered so far.
FIFA 19's Ultimate Team will introduce a host of new gameplay modes and competitions, as well as more Icons additions – including the likes of Steven Gerrard, Johan Cruyff and Raul.
EA Sports have already added a slew of new improvements to the new iteration of the game to make the experience more life-like and real than ever before, and we have all the details about the new additions to the new Ultimate Team – including Division Rivals and Champions Points.
Ahead of the release of the new game, Goal takes a look at the new features in FIFA 19's Ultimate Team and how they will affect gameplay.
---
New in FIFA 19 Ultimate Team: Champions League & Europa League
---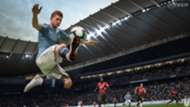 The full details and designs of FIFA 19's Ultimate Team are yet to be confirmed, but EA confirmed at an event on August 4 that European competitions will be playing a big part in FUT with their latest release. This means the re-introduction of the Champions League and the Europa League, which of course comes along with exclusive designs.
Users will get licensed extras such as Squad Builder Challengers and Online Tournaments, which will see the inclusion of the new Champions League commentary team of Derek Rae and Lee Dixon.
EA will also be implementing 10 new Icons to the Ultimate Team this year, offering three cards for legendary players celebrating different times of their careers.
The new cards to be released with FIFA 19 will be legends Rivaldo, Johan Cruyff, Frank Lampard, Steven Gerrard, Clarence Seedorf, Raul, Claude Makelele, Miroslav Klose and Fabio Cannavaro. More Icons are expected to be announced.
You can see view the rest of the Icons here.
---
New in FIFA 19 Ultimate Team: Division Rivals
---
The most exciting new addition to FIFA 19's Ultimate Team is the introduction of Division Rivals.
Division Rivals will replace previous FUT's 'online season' mode, and is created to appeal to more mid-tier fans – those who find themselves below the more intense levels of the FUT Champions mode but ahead of the casual Squad Battles mode.
In Division Rivals, players have a chance to feature in a slew of placement matches which are then used to determine a player's skill rating.
Players are then placed into one of 10 divisions, with advancement dependent on skill rating. The mode will tell players how far they are from promotion with their skill rating.
Every week, gamers will participate in a competition against others in the same division to win ranking and prizes, in a method similar to that of the Squad Battles mode. There are five ranks to be played, and at the end of each runout, players progress to a higher rank – with weekly rewards matching up to where gamers finished in the previous week.
The weekly competition pool is made up of each user's overall skill rating, which then determines the ranking within the division. The rank, which is judged on by the weekly score, is what determines what rewards you earn per week.
---
New in FIFA 19 Ultimate Team: Champions Points
---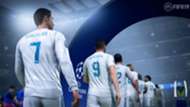 In addition to the introduction of Division Rivals, the points you earn through that mode are called Champions Points. These can be used to qualify for the Weekend League. And so, essentially, Rivals in FUT 19 replaces the daily knockout tournament modes from prior FIFA editions as the method to qualify for the Weekend League.
Champions Points also have the potential to be banked. If a user earns enough points to compete in that week's Weekend League but is unable to actually play FIFA that weekend, they can save them for when they can actually participate. You can't stagger qualification progress, though – users will be unable to have multiple entries in the Weekend League.
With Rivals, after each match, users get a recap of their weekly score which is then added to your weekly ranking rewards, your skill rating – which is matched with your Division Rivals rank, as well as your Champions Points, which are tied to qualification for the Weekend League.
When a user's rank is determined, users are given the option of picking between different awards – one of which is extra Champions Points. 
---
New in FIFA 19 Ultimate Team: Additional features and icon packs
---
The new FUT 19 will also introduce new pack opening cutscene montages, and the addition of the Europa and Champions League items that work in the same ways that the Team of the Week items do. Players will be able to sort through items quicker, using the right stick to swipe for items up in the transfer market and down to sell. 
The new sorting system will allow users to better manage their packs, which is a welcome addition.
The new Player Pick pack type will be a popular favourite, where users will be able to pick from FUT players.