Chelsea
I have no regrets about leaving Real Madrid, says Chelsea star Alonso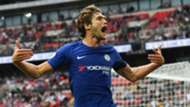 Marcos Alonso is delighted that he made the decision to leave boyhood club Real Madrid.
In 2010, the Spaniard left his hometown side for Bolton and has subsequently gone on to play for Fiorentina, Sunderland and now Chelsea.
Chelsea 7/4 to beat Bournemouth to nil
Taking the decision to leave the Santiago Bernabeu was a big one, as he had been there since he was eight, yet the 26-year-old believes it was the right thing to do for his career.
"I lacked the patience to play there," he admitted to Marca. "In my final season there, I got my debut but I wanted to play every week. When I had an offer from the Premier League, I had no hesitation. I don't regret it.
"When you are a kid, you aren't mature and you want to get up and play every week. I didn't do anything wrong. I'm very happy with my career and I want to improve even more.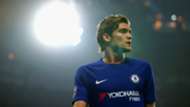 "Real Madrid was my home for a long time and I've not forgotten it. I grew up there, I met a lot of people and I made my debut. There's part of me that will always be there, I can't deny it. To play for the first team was a dream."
He admits, however, the decision for him to depart his homeland means he is not as recognisable as he might have been.
Asked if players who leave for abroad are valued less, he said: "They're not valued less, but it's true that they  are not as well known as those who are in Spain."
However, he still believes that he can break into the national squad, with whom he has yet to debut.
"I think I can contribute a great deal to the team," he said. "But right now, I'm worried about my matches with Chelsea and it's not a subject that concerns me a great deal because in the end the decision isn't mine. I can only do what I can on the field, and that's why I'm trying. 
"To win a ticket for Russia, first I have to win with Chelsea."
Alonso is expected to start as the Blues tackle Bournemouth on Saturday.