World Cup
How Mexico and Canada helped put United World Cup bid over the top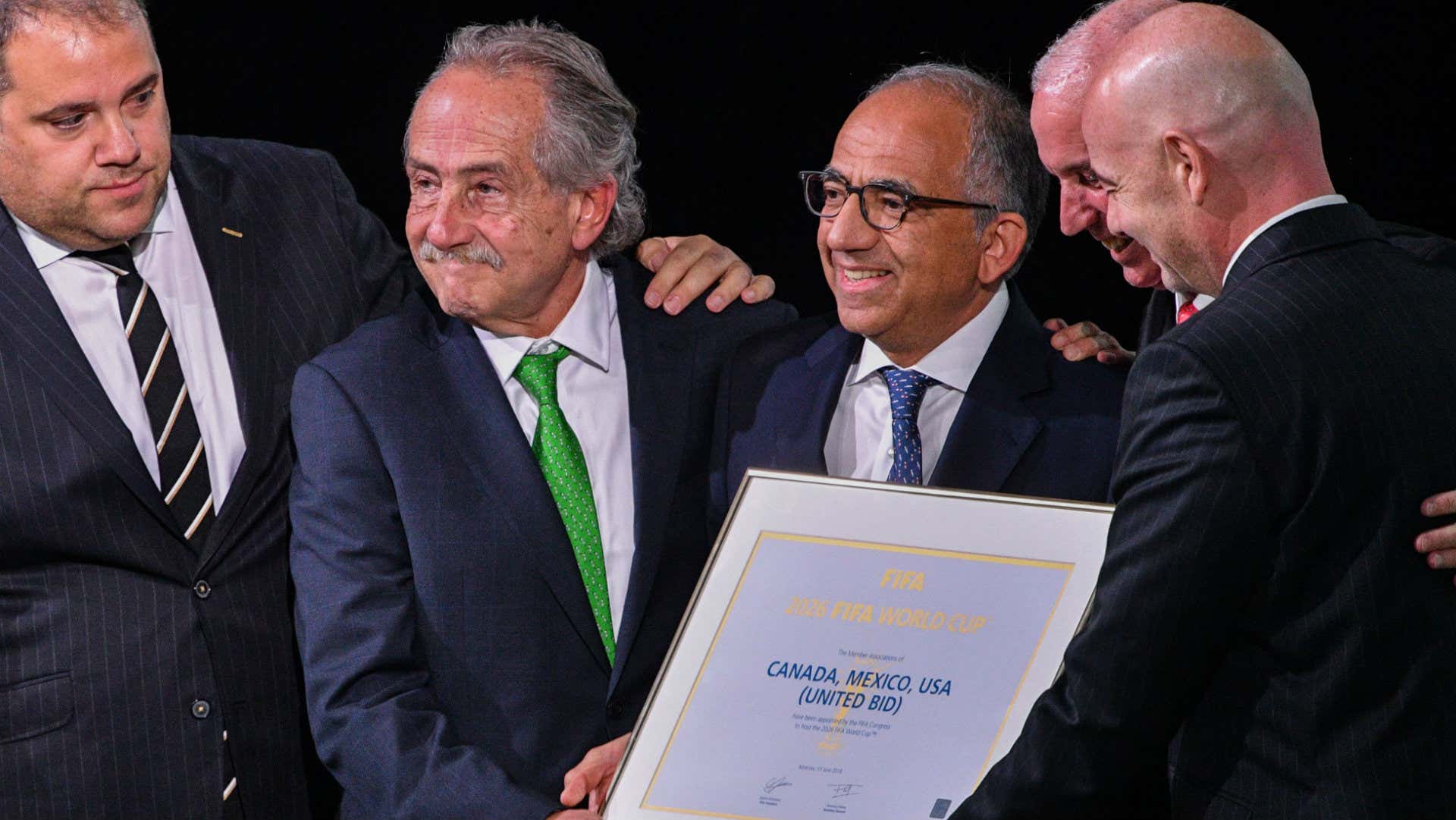 The idea that three is better than one isn't exactly a new one. It pops up in the Bible - the Old Testament, even - and we've been abiding by the idea that more is more ever since.
That was the thought behind the United 2026 bid, and FIFA's Member Associations agreed. The final vote stood at 134 for the United States, Mexico and Canada to host with 65 supporting Morocco when the votes were tallied Wednesday morning North America time. The World Cup is coming back to America .
Mexico will host only 10 matches of the 80 to be played in the expanded tournament with matches played at the historic Estadio Azteca in Mexico City and beautiful, modern facilities in Monterrey's Estadio BBVA Bancomer and Chivas de Guadalajara's Estadio Akron. Canada too is hosting 10 games. Despite the small number of matches taking part in the nations north and south of the U.S., the countries played an outsized role in the United bid winning the right to host and may have developed a blueprint for nations looking to host future tournaments.
With the tournament ballooning to 48 teams in 2026, hosting will be even more taxing. Teams need places to stay, facilities where they can train, they need to be able to get from one place to another and it all has to come together in a relatively quick time period.
Hosting any major sporting event seems like more of a chore than an honor these days. The last several hosts of both the World Cup and the Olympics may not say it publicly, but they've come to regret it. There's a reason why so many tournaments are taking place away from the traditional strongholds of sport. Hosting big sporting events has become the realm of those hungry for soft power - Russia, China, Azerbaijan and Turkey are cropping up with frequency.
It's not all that popular to spend all that money to try to woo an event, then you have to spend even more to actually host the thing. Spreading the burden, as it is, makes a fair amount of sense. That's how Mexico federation general secretary Guillermo Cantu sees it.
"With a format like is going to happen from 2026 with 48 national teams I think there are very few countries, maybe none, that could organize a World Cup alone," he said at a news conference earlier this month. "What we're saying is the cooperation between countries, and this opens the door to a lot of other countries that couldn't host a World Cup by themselves but collaborating with neighbors they could after 2026."
It's why Uruguay and Argentina seem to be accepting of Paraguay glomming onto the bid to host the 2030 tournament, which will be the centennial of the first World Cup. That event that took place in Uruguay in 1930 looks much different than what we're seeing unfold in Russia or will see in 2026. With that expansion comes the need to think about how things will look going forward.
It wasn't only a numbers game. Canada and Mexico also served as a key counterbalance to the United States from a political perspective. Things aren't all rosy in Mexico politics wise. Just watch Tuesday night's presidential debate for evidence of what has been a difficult period for the country. Yet, nobody would mistake any of the potential candidates as a friend of Donald Trump, and with recent sparring between the U.S. president's administration and Canada Prime Minister Justin Trudeau, the same can be said for the northern nation's leader.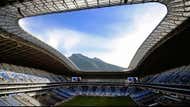 So with some countries harboring concerns about a Trump-led U.S. planning an event that celebrates multiculturalism and requires the host to welcome not only guests from well-developed nations but from any nation that earns its spot on the football field, Mexico's voice was a welcomed one.
"FIFA's decision recognizes the three countries and, of course, is a vote of confidence for the ability to organize, the quality of infrastructure and the services that Mexico offers," current Mexico president Enrique Pena Nieto said in a statement Wednesday morning. "Not only our people and our families, not only our businesses, also in football they know that Canada, the United States and Mexico are deeply united," he continued.
It also could set a precedent that, as the World Cup continues to grow, so too will our ideas about what it looks like to host and put on a tournament. Combined bids can be unwieldy, but it also may bring countries into the mix that otherwise would've had no hope of ever staging games of the magnitude they could now host (looking at you, Paraguay).
While the 2026 decision feels like the behemoth commercial bid triumphing over the small country - and make no mistake this should be a very economically successful World Cup - it also signals to other countries that sometimes the best way forward is to reach across borders and come together.