Italy v Spain
Iker Casillas SLAPS cheeky Gerard Pique!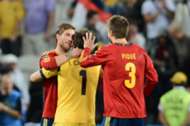 Iker Casillas and Gerard Pique are veterans of many a tense encounter, both as opponents and on the same side for Spain. 
But the former Real Madrid goalkeeper was not letting his old adversary at Barcelona get the better of him with some training ground insolence. 
As La Roja trained ahead of their Euro 2016 last-16 meeting with Italy, Pique tried to nutmeg the goalkeeper. 
Casillas, however, was wise to the act and kept his legs firmly shut.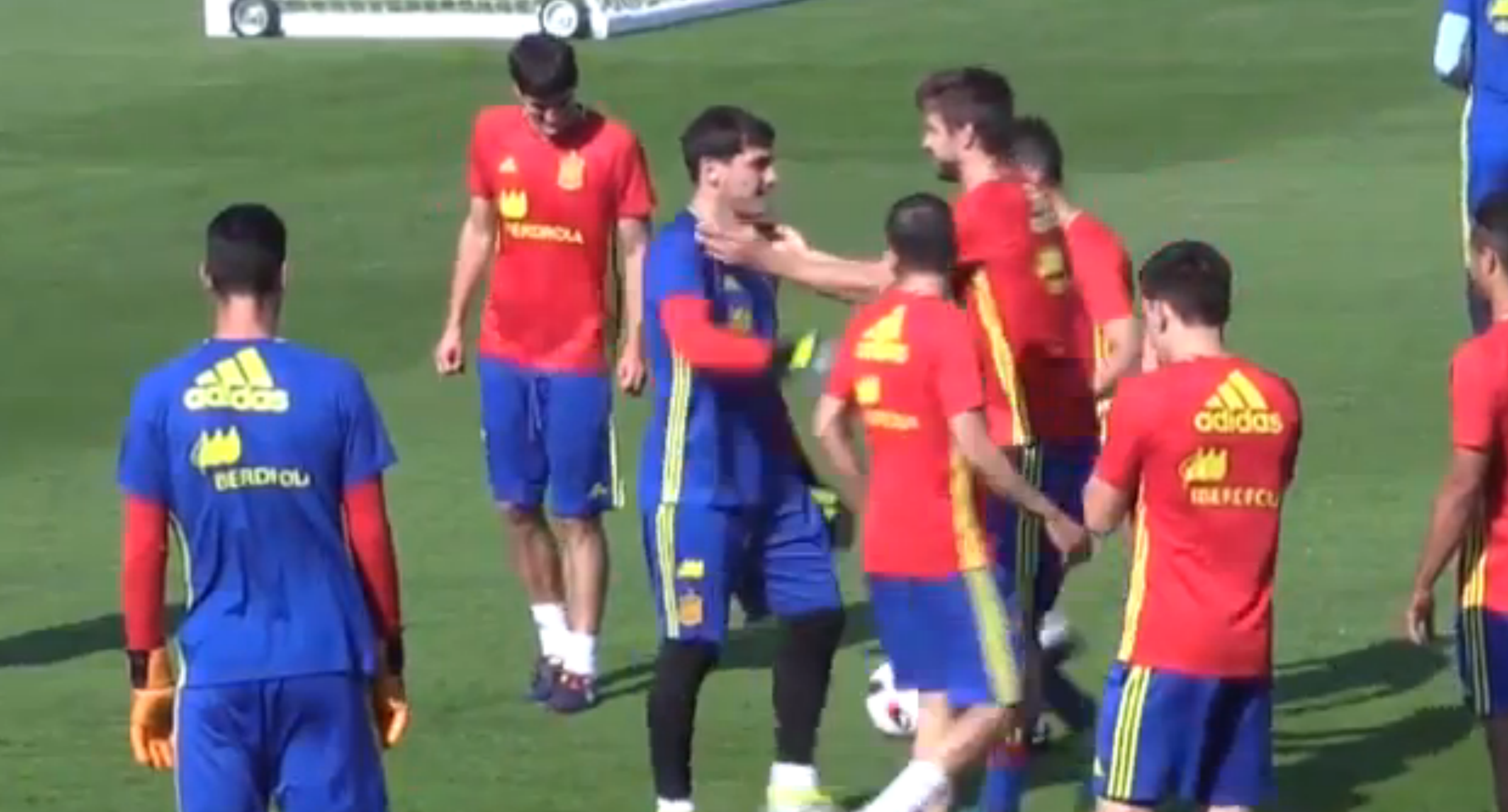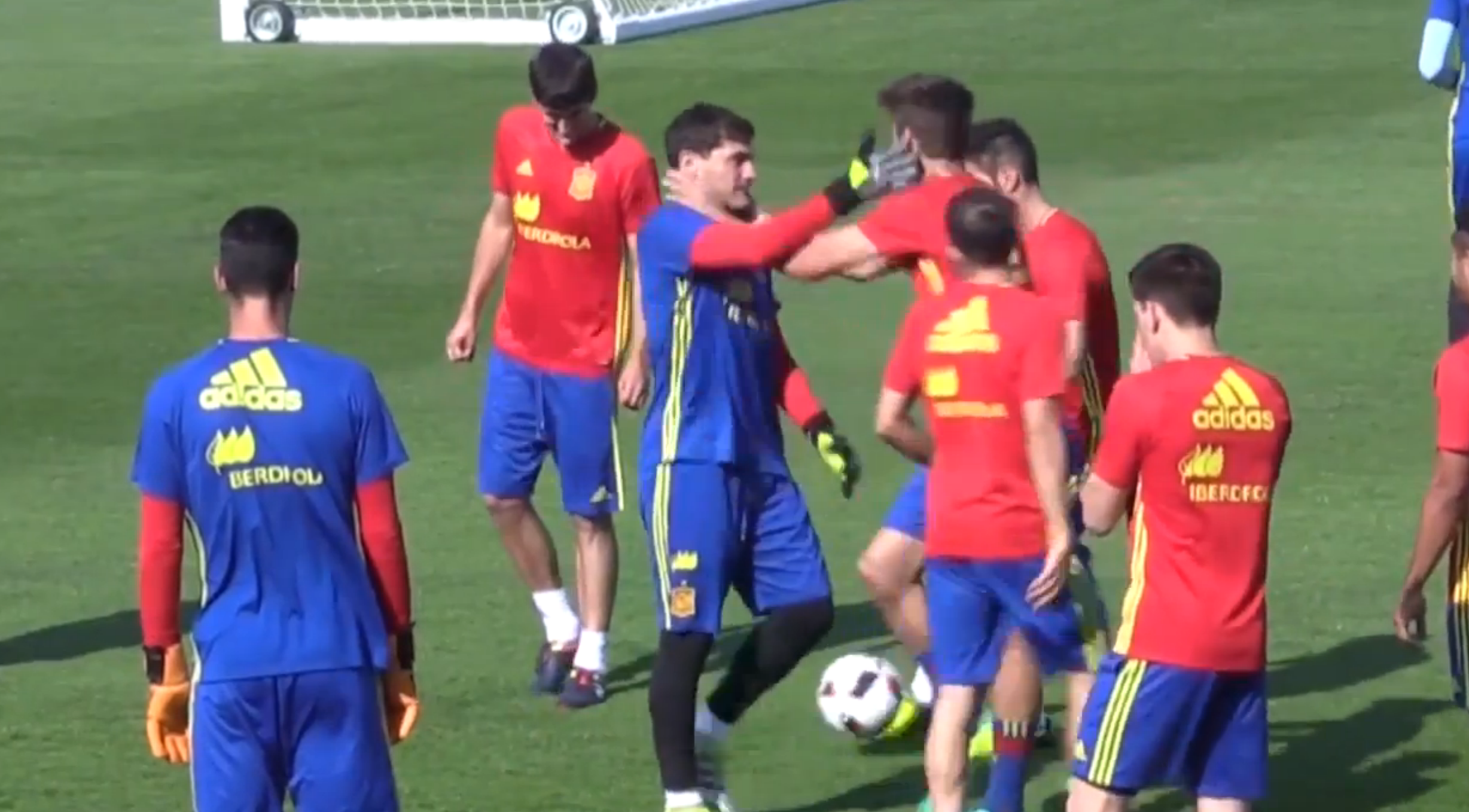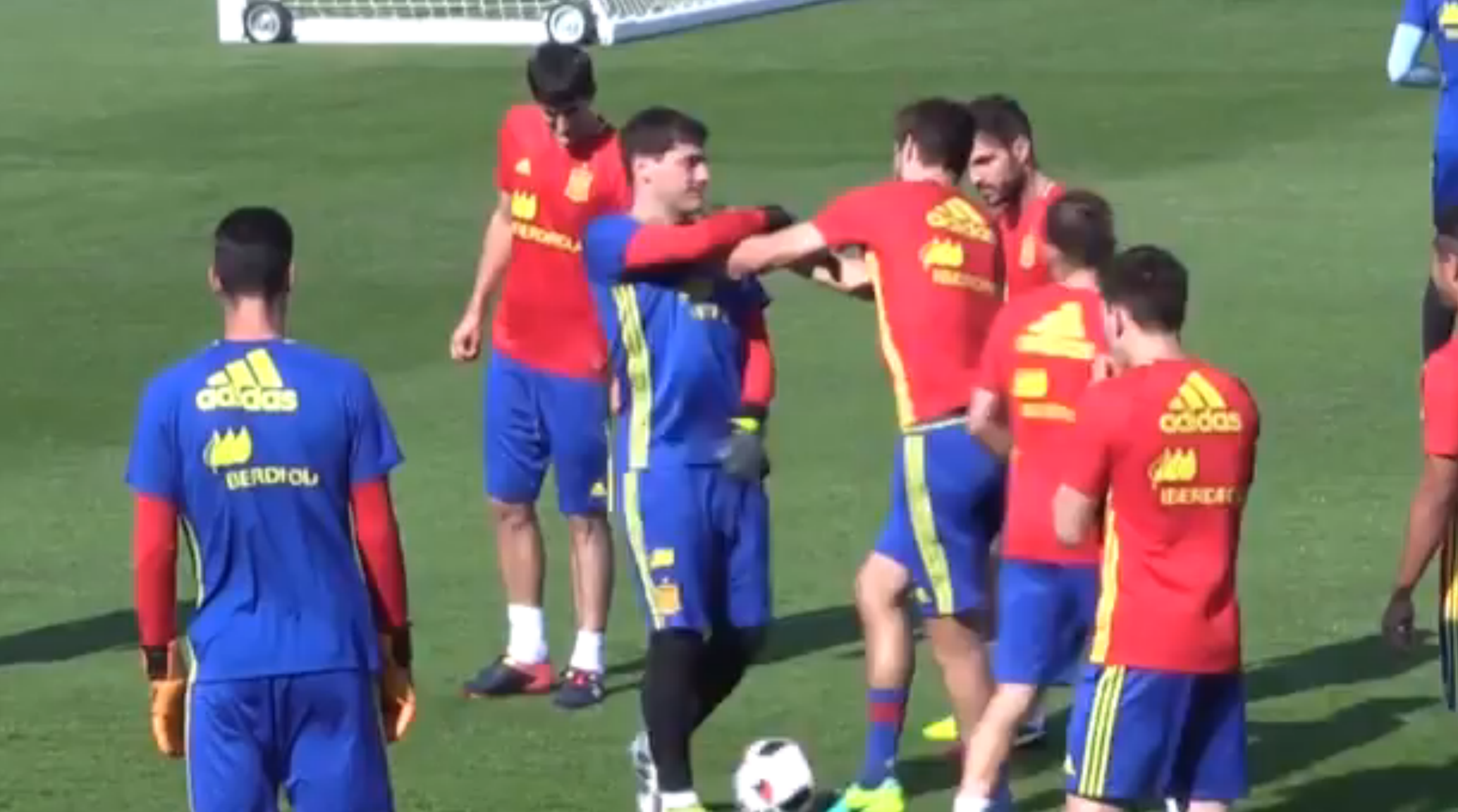 The failed trick set off a wave of laughter in Spain's ranks, heightened when Pique received a playful slap in the face for his troubles. 
It all looked in good fun but the Barcelona defender looked rather chastened when he walked away!