Liverpool
Mignolet feels Karius' pain after testing season for Liverpool's error-prone goalkeepers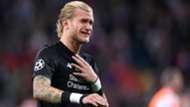 Simon Mignolet feels for fellow Liverpool goalkeeper Loris Karius, with both men having endured their fair share of criticism on the back of costly errors.
The Reds have struggled for consistency between the sticks in recent years, with Jurgen Klopp having spent much of the last two seasons shuffling his pack.
Neither Mignolet nor Karius have convinced when called upon, with the latter having endured another nightmare outing in a 3-1 Champions League final defeat to Real Madrid.
Two horrendous mistakes allowed Karim Benzema and Gareth Bale to net against the Reds, with Mignolet among those forced to watch on from the sidelines as European dreams were dashed in Kiev.
The Belgian knows all too well what Karius – who has apologised for his performance – will be going through, telling reporters on the support he can offer: "I know how it is. You need a bit of time. The good thing about this final is that he will have the summer to take it and go forward.
"If he wants to talk then of course I will be there. Every goalkeeper can relate to him.
"I've been in this situation before myself and those kind of things you deal with yourself.
"The only thing I told him is that there is a reason we got to this final, and why we played in this final, so think about that.
"But of course it is very difficult to say anything to him and to let him grasp it.
"He's only young. I'm sure he will [bounce back]. I think we have all the tools at Liverpool as well to help him with that."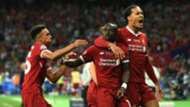 While Liverpool fell at the final hurdle in their continental quest, they did give their loyal supporters plenty to shout about in 2017-18 and Mignolet believes there will be better days to come.
He added: "When you see the amount of supporters who were behind us throughout the whole campaign, with their special songs, they made something special happen this year.
"It's very bitter that we can't give them something back and not to give them the trophy that they wanted.
"Together with the fans, together with the rest of the club. I think we play, not as individuals, but as a team, we play as 11 together, we play as a whole squad.
"Everyone was behind the team from the very first moment we stepped into the Champions League and I think that will be the same going forward.
"Liverpool stands for unity, Liverpool stands for 'all together'. I think that will not only be the right ideal for Liverpool, it has always been their history and will always be their future."