Manchester United
What ever happened to Eric Cantona? The Man Utd legend who traded Kung-fu kicks for movie stardom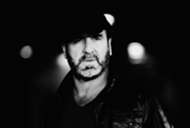 ---
PROFILE
---
When a press conference related to Eric Cantona was called by Manchester United in May 1997 it was the common consensus that a new contract was to be announced. The Frenchman's retirement just a few days before his 31st birthday stunned United supporters all across the world.
Even Sir Alex Ferguson didn't want to believe the star No.7 was done with football, telling Cantona in a letter three months later: "When we re-started training, I kept waiting for you to turn up as normal but I think that was in hope not realism and I knew when we met at Mottram your time at Manchester United was over."
Man Utd should look to sign Tielemans
He had been the beating heart of a United side who had ended a 26-year title drought and gone on to collect four Premier League trophies in five seasons. Despite the kung-fu kick on Crystal Palace fan Matthew Simmons which saw him banned for eight months in 1995, his time at Old Trafford had been overwhelmingly positive thanks to his brash flair-filled style, his artistic arrogance, enviable skill set and mesmeric leadership.
At the time it felt like such a shame. Here was one of the most talented and captivating footballers of many a generation abandoning the game at an early age. Moreover, he was not quitting to become a manager or to play a different role within football, but was waving goodbye to the sport entirely.
Having already played a couple of cameo roles in an independent French film and a TV drama, he would quickly become an adept supporting actor in the film world, most notably in the 1998 film Elizabeth with Cate Blanchett and future Doctor Who lead Christopher Eccleston. Later, he would be the main subject of the excellent Ken Loach drama 'Looking For Eric' in which a Manchester United fan looks to draw inspiration from Cantona in dealing with serious issues in his family life.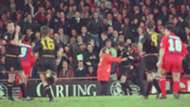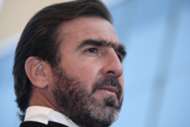 In total he has appeared in more than 20 movies since his retirement, most recently playing the male lead in a Croatian fantasy drama called Anka in which he meets up with a young girl fleeing from a difficult home life.
Over the past 12 months he has also been catching the eye in a series of Eurosport TV advertisements, acting as the 'Commissioner of Football' in which he passes sentence on the latest headlines and controversies in the game.
From the mimicking of Oscars errors and the application to become England manager to commenting on French politicians and labelling Lionel Messi a "poor man's Justin Bieber", Cantona has offered a refreshingly unique take on the modern game with his periodic missives. Since his retirement from football almost 20 years ago, his direct involvement in the game has been limited - so long as we're not counting a brief foray into beach soccer.
Beyond his acting career Cantona has also dabbled with photography, explaining in 2009: "I like to be fascinated by the people I photograph. Sometimes I don't admire people but I'm interested about their lives. I'd like to do [photograph] a dictator, I don't like them, but I'm interested about them."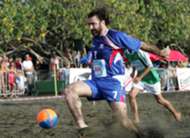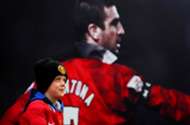 He has become known for his views on French politics, speaking out on both president Francois Hollande and former prime minister and current presidential nominee Francois Fillon during his TV soapbox skits. He has also shown his hand at film-making with a series of TV documentaries aired in his home country.
A tour of public speaking engagements in early 2017 courted some controversy when tickets worth up to £1,000 a head were sold for an evening with Cantona which turned into a glorified auction with only 45 minutes of pre-planned questions for the star of the show. Fans were also asked to take no pictures or videos despite the costly outlay, and some booed when left waiting over an hour for Cantona to take the stage.
It was one of Cantona's rare forays into the public arena, but perhaps it is no great surprise that he has largely stepped away from the everyday spotlight since his retirement considering his persona back in his dressing-room days.
"Cantona led by his presence more than anything else, his charisma," said United midfielder Roy Keane. "A captain doesn't have to be loud; Eric rarely said a word." Former Marseille team-mate Chris Waddle added: "I found Eric a nice lad. He used to come in on his Harley Davidson and he was fine, quiet."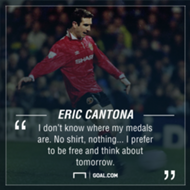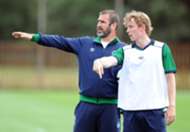 He has had the odd flirtation with football since 1997, with his appearances in benefit games at Old Trafford and beyond supplemented with an ill-fated spell as director of soccer at New York Cosmos. In 2011, he appeared in an advert puffing on a cigar and announcing "We are back" as Pele's former club relaunched their brand ahead of a 2013 return, but in 2014 he was fired after receiving a police caution for assaulting a photographer in London. He would later file a law suit against the club over almost $1 million in unpaid salary.
The quiet guy with the loud temperament left one hell of an impression on United fans, who still sing his name to this day as they continue to reminisce about one of the greatest players ever to play for their club. Eric, though, does not share their love for looking back at the past.
"I don't know where my medals are. No shirt, nothing," he told the BBC in 2011. "I played for France 45 times, we had two shirts for every game, so that's 90 shirts… I don't have even one. I don't want to have something that keeps me in memories like a prison. It was a strong time, the adrenaline was great. But you can feel very quickly like a prisoner of your past.
/en/news/8/main/2017/04/13/34566822/marcelo-tells-cristiano-ronaldos-critics-youre-just-envious?ICID=HP_HN_HP_RI_0_1
"I prefer to be free and think about tomorrow. I want to look forward, to have new ambitions, new goals, new passions."
What will tomorrow bring for the nomadic post-footballing Eric Cantona? Whether film, tv, photography, cinema, poetry, beach soccer or a completely new passion, there is one thing for certain about the future according to the man himself.
"I support United, still, and all my life. I will die with United in my heart."