Kerala Blasters
ISL 2018-19: Kerala Blasters need a plan of attack to mount a title challenge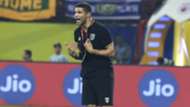 After a disappointing campaign last season in Indian Super League (ISL), Kerala Blasters will be desperate to right the wrongs and set the standards high again.
This is a team that has reached the final of ISL twice in the last four seasons. And with huge hopes of a fresh title challenge painfully destroyed last season, it is all the more important for head coach David James to repay the supporters' faith in the fifth season. 
It was under David James that Blasters started their ISL campaign back in 2014. The Englishman took the club into the final but lost to ATK. If his first stint was an experiment that succeeded, it is a bit more complicated this time around.
The margin for error is very little going into the new season. The club is entering its fifth ISL edition without a trophy to their name and the massive fan base is desperate to overcome the frustrations of the campaigns gone by.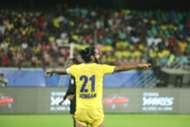 Looking back at the sixth-placed finish last time, an area that needs major improvement is the team's ability to plan their attacks. Often the strikers were left to chase long hoops over the top in search of goals. If winning the league is the objective, a plan of attack is essential. 
In 18 matches, Kerala Blasters attempted the least number of shots last season - 147. Steve Coppell's Jamshedpur FC, who were tagged as an ultra-defensive unit, took 37 more shots and finished the season a spot above the Kochi-based side on the league table.
Blasters lacked an identity on the field. Under Rene Meulensteen, they were slow and boring. Under James, they found it difficult to create chances from midfield and often resorted to route-one football. 
Last year's marquee signing Dimitar Berbatov took a dig at David James' lack of attacking blueprint after the season ended. He wrote on social media, "'#WorstWannaBeCoachEver #WorstTacticalAdvice.
'ChipTheBallToStrikersChestAndWeTakeItFromThere/WTF/WhoPlayLikeThis." 
The hashtags and comments had gone viral, needless to say.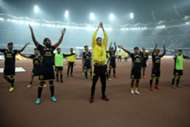 The lack of a creative playmaker in the middle of the park hurt the side last season and the issue is still unresolved. But in Slavisa Stojanovic and Matej Poplatnik, Blasters have two very good strikers willing to work hard and keep the defenders busy. 
It is essential to serve the strikers well and hopeful long balls cannot be considered as an effective strategy for a team pushing for the title. It is alright to be defensive and depend on counter-attacks as long as there are instructions conveyed to the team on how to execute it. 
Unlike last season when he had to join the club midway, David James has had a full pre-season to analyze the squad that he assembled. The upcoming fifth season will be the perfect stage for the coach to impart his methods onto the team and create the 'Kerala Blasters' way of playing football.