UEFA Champions League
What's eating Robert Lewandowski?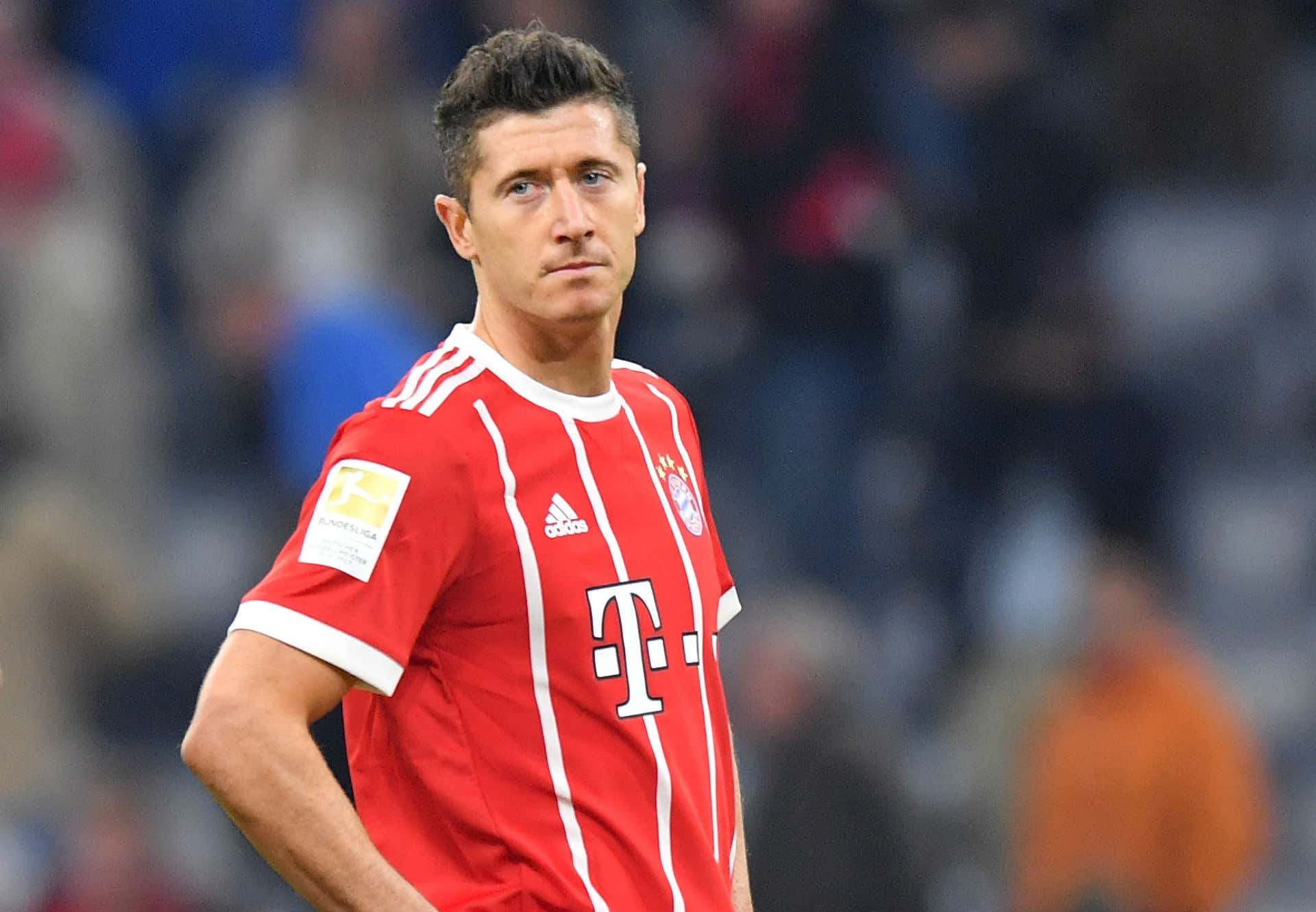 Robert Lewandowski cast an eye around the squads of Bayern Munich's European rivals at the end of the transfer window and felt compelled to speak out.
At a time when transfer fees are spiralling out of control – with Neymar joining Paris Saint-Germain for €222 million and Kylian Mbappe for a reported €165m on a permanent deal next summer – many in the game were lamenting the fact that money was spoiling things for all but the very, very rich.
Not Lewandowski.
He was instead urging Bayern to spend more, much more, to acquire top talent and keep up with the pacesetters.
"Bayern will have to come up with something and be creative if the club wants to keep bringing world-class players to Munich," he told Spiegel Online in an interview not authorised by his club. "And if you want to compete at the top, you have to have those kinds of quality players.
"To this day, Bayern Munich have never spent more than around €40 million for a player. In international football that has long since been more of an average than a peak price."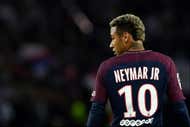 Bayern come up against Neymar and PSG in the Champions League on Wednesday on the back of Lewandowski's statement - which caused no end of consternation back in Munich.
CEO Karl-Heinz Rummenigge admonished the striker publicly while ex-captain Stefan Effenberg suggested the Poland captain should be sold for speaking out of turn.
Bayern have a tried and tested business model that has served them well in the Bundesliga and in Europe where they've won five crowns, but Lewandowski is challenging it in light of the threat presented by clubs flush with Middle East oil and gas wealth.
PSG and Manchester City have changed the game in that respect with those clubs – moderately successful historically – now offering vast salaries and "projects" to any signing that catches their eye.
The transfer of Neymar shows that very, very few players in the world are now beyond their reach. Their power has added more candidates to the list of potential Champions League winners in the future even if neither club has made a dent in that competition to this point.
And this is what is worrying Lewandowski. He is known as a fearsomely ambitious individual, whose desire for success was brought into the spotlight at the end of last season when revealing his frustration at losing out on the Bundesliga top-scorer award to Pierre-Emerick Aubameyang.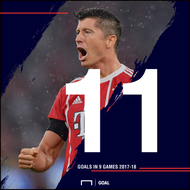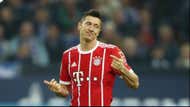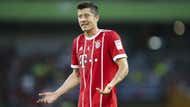 He moved from Borussia Dortmund to win not only the Bundesliga – he won two of those in yellow – but the Champions League above all else. Bayern have signed intelligently this summer with Niklas Sule, Sebastian Rudy and Corentin Tolisso joining on a permanent basis, but are those going to kick them to the next level in Europe when PSG are bringing Neymar and Mbappe on board?
James Rodriguez was a smart piece of business but he is considered a cast-off by Real Madrid. Besides, Bayern are going to need more players of his quality in the short term. This is a team still as dependent on the talents of Franck Ribery and Arjen Robben as they were eight years ago.
What Lewandowski was pleading for was ambition; ambition to go toe-to-toe with the heavy hitters in the transfer market and provide him a team capable of delivering the ultimate title on the continental stage.
A few weeks ago Lewandowski was asked to pass comment on his future and he declared that he was happy to see out his contract at Bayern – which elapses in 2021. Madrid have been rumoured as a possible destination stretching back to his Dortmund days but the 29-year-old dismissed the latest links as "bullsh*t".
That said, he has made a habit of putting pressure on Bayern in order to secure more favourable terms. One of his agents, Cezary Kucharski, claimed in 2016 that talks had taken place between Madrid and the Lewandowski party. What followed was a swift contract extension – and wage top-up – by Bayern.
Lewandowski's contract extension provided him with what looked like a first-class salary but in these post-Neymar times, it now appears to be economy-class in terms of his worth to the club.
Whether Lewandowski is seeking to improve terms for himself at Bayern this time around remains to be seen.
What is true though is that Lewy has leverage. He has scored seven of Bayern's 14 Bundesliga goals this season; only Robben among the rest of the squad has scored more than a single goal. They are totally reliant on him. Even if Bayern disagree with the superstar philosophy over at Parc des Princes, what they owe Lewandowski is the recognition that he deserves to be treated and supported like one.