U17 World Cup
Under-17 World Cup: How to protest against age cheating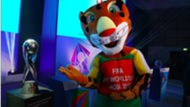 As the ebullient sunshine lavished the Relva in the only Portuguese fluent state of India in April 2015, a darker miasma grappled the actual football dynamics in one of India's prime domestic age-group (U15) tournaments.
Jharkhand seemed the worthy winners of the Sub-Junior National Football Championship title when, surprisingly, further investigations revealed a majority of their players over the permissible age in an U15 tournament, which ultimately resulted in them being stripped of the championship.     
Age-related cheating is a plague that's not just evident in India, but all over the world – from Nigeria to the far-eastern shores of DPR Korea, who were expelled from the 2008 AFC U-16 Championship on account of unfair team selections.
With the U17 World Cup coming to the Sub-continent, Federation Internationale de Football Association (FIFA) is pulling out all the stops to ensure that such age-related cheating is hampered.
Goal has already documented the governing body's plans on reducing the instances of nefarious methods implemented by the participants in the tournament, which can be read here.
However, there are a set of rules and regulations set in place for participants to air their grief if they do feel their opponents have used unfair means, particularly on the team selection front if ineligible players on account of age are thrown up.
Regulations for ensuring players are eligible to play in the competition are stated in the laws.
14. 2 All players shall be eligible for selection in accordance with the FIFA Statutes, the Regulations Governing the Application of the FIFA Statutes and other relevant FIFA rules and regulations.
- Upper age limit: all players must be a maximum of 17 years old by the end of the calendar year in which the competition is played (i.e. all players of the teams were born on or after 1 January 2000).
– Lower age limit: all players must be at least 15 years old by the end of the calendar year in which the competition is played (i.e. all players of the teams were born on or before 31 December 2002).
With regulation referring to the protests for the above, FIFA's official U17 World Cup document states the following –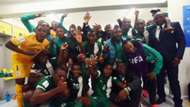 10. 3 – Protests regarding the eligibility of players nominated for matches shall be submitted in writing to the FIFA headquarters in the host country no later than five days before the opening match of the final competition and shall be dealt with by the FIFA Disciplinary Committee.
This means that teams must actively report any firm beliefs that point to their opposition's players being unsuitable/ineligible.
Now, in the following law, the FIFA headquarters in the host country refers to the office in Kolkata. Furthermore a separate law states -
"Unless otherwise stipulated in this article, protests shall be submitted in writing to the FIFA General Coordinator within two hours of the match in question and followed up immediately with a full written report, including a copy of the original protest, to be sent in writing and by registered letter to the FIFA headquarters in the host country within 24 hours of the end of the match, otherwise they will be disregarded."