The real reason why mentally traumatised Higuain always bottles big games
Last Updated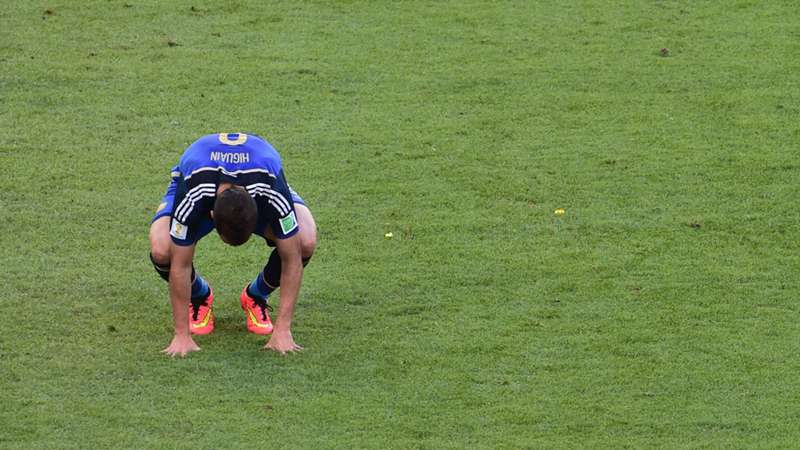 Getty Images
---

SPECIAL REPORT
---
Gonzalo Higuain was leaving Ibiza's Pacha nightclub with friend and Argentina team-mate Ezequiel Lavezzi in the early hours of Wednesday, July 22, 2015 when he was confronted by a fan looking for an autograph.
Higuain refused. The disappointed supporter, who was recording the encounter, sniped: "You can't even score penalties!"
It was a cheap reference to the fact that Higuain had missed decisive spot-kicks for both Napoli and Argentina in the previous two months - but it stung the striker.
"Delete that video or I'll rip your head off!" Higuain roared before being dragged away.
The impression that the prolific goalscorer is a big-game bottler has only intensified in the interim, particularly after he squandered another gilt-edged opportunity in last year's Copa America final.
Indeed, the issue has again been raised ahead of Juventus' Champions League semi-final with Monaco. Higuain missed three clear chances in the previous round versus Barcelona and to date in his career has scored just two goals in 24 Champions League knockout games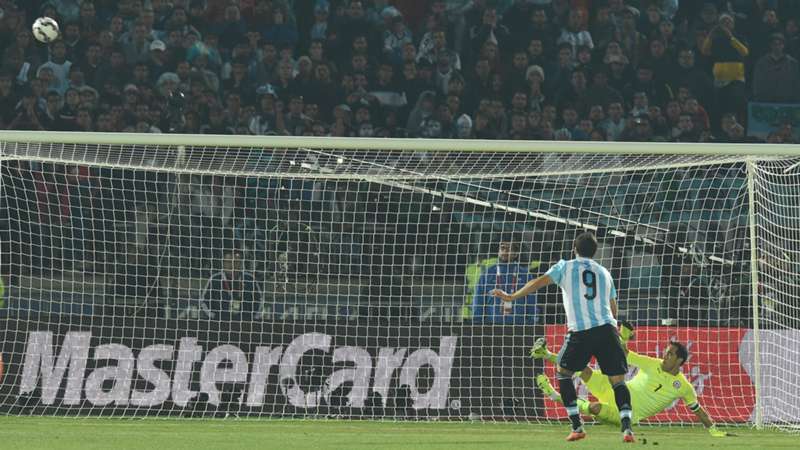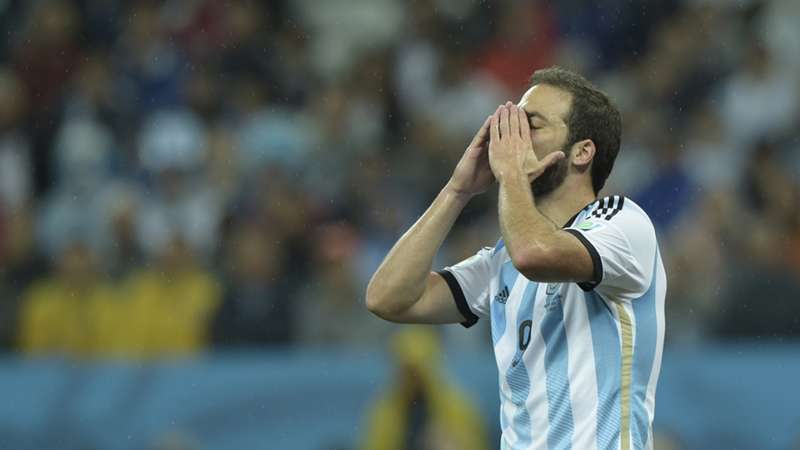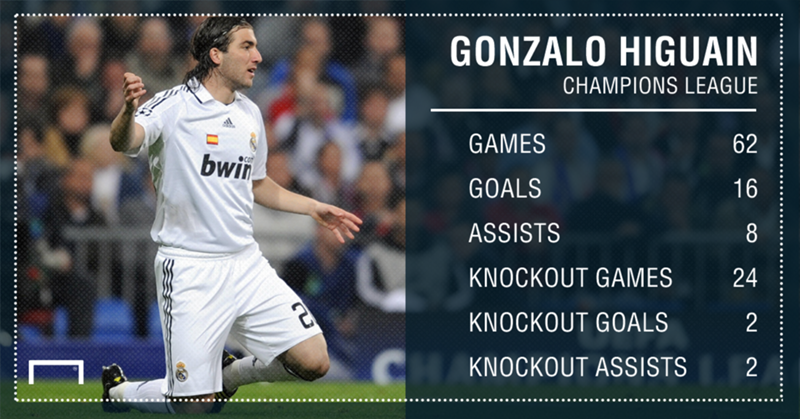 The insults and ridicule have become so bad in his native Argentina that even his mother has been insulted, prompting Higuain to mull over whether he even wanted to continue playing international football. "Sometimes you just say, 'Mum, I don't want you to keep suffering.'" the man who fluffed a one-on-one in the 2014 World Cup final versus Germany admitted to TyC Sports.
However, Higuain is suffering too, according to Phil Johnson. The renowned sports psychologist, who has worked with the likes of Radamel Falcao, claims that the Juventus striker has suffered a trauma that has never been diagnosed - let alone treated.
Who are the top scorers in Champions League history?
"When you're traumatised, it's not just mental, it's physiological and it actually blocks your performance because your brain doesn't allow you to resolve the problem," he tells Goal from his base in Monte Carlo.
"For example, when I saw Fernando Torres struggling at Chelsea after his £50 million move from Liverpool in 2010, I wrote to Chelsea and said: 'Torres has been traumatised by his transfer. But I can fix it in about six hours.'
"They wrote back, saying: 'Phil, we have a psychological programme for our players and we'll stick to that. Thanks.'
"I replied: 'It won't work.'"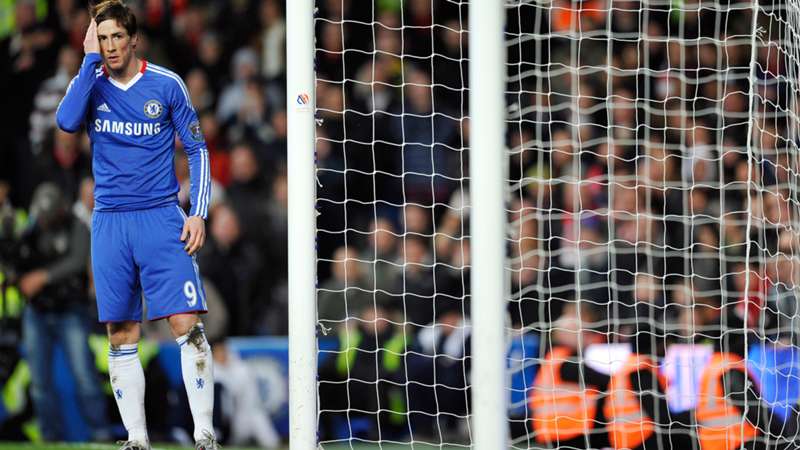 It didn't either. Torres won trophies at Chelsea but rarely plaudits, with his time at Stamford Bridge best remembered for poor performances and horrific misses.
He has never been the same player because, in Johnson's professional opinion, he has never recovered from the trauma caused by failing to live up to his price tag.
"When you're personally humiliated, it is a shock to your body and it stays in your body in the sympathetic nervous system," he explains.
"Your brain remembers it and your body remembers it. Look at John Terry - he didn't take another penalty for 18 months after his miss in the 2008 Champions League final.
"That's a sporting trauma but a lot of psychologists don't know how to resolve it because it's not purely a mental problem.
Why did Henry flow at Juventus?
"It's mind and body. Your brain remembers everything and your body remembers everything, much in the same way as when you're recovering from an ACL injury, you go into a tackle and hesitate because your brain is seeking to protect you.
"It actually pulls you away from the challenge, the danger. You subconsciously move yourself away from the ball and out of harm's way.
"So, to go back to Higuain, when he is taking a crucial penalty or standing in front of the goal in an important game, and all he has to do is kick the ball straight, there's a trigger mechanism and the ball flies up way over the bar. This is the sub-conscious brain in action, when the two hemispheres are not connecting.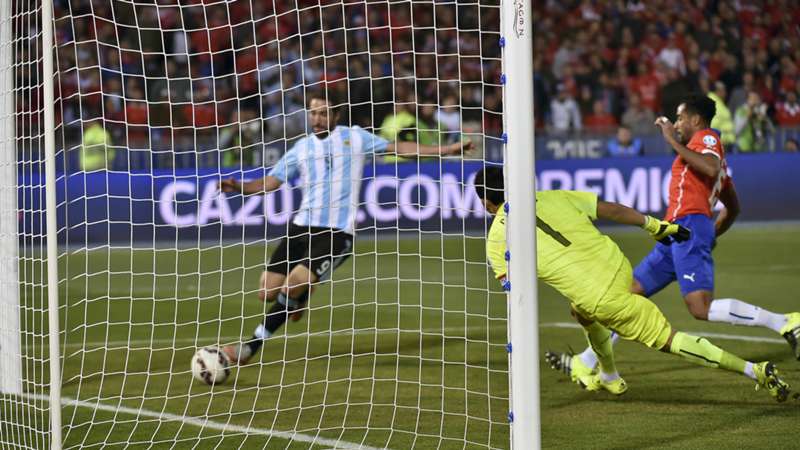 "Whether it's a person, situation or event, your brain will be searching previous experiences - positive and negative - to make sure that you're safe. When it searches, it finds you were in this position before and ended up ridiculed, embarrassed and humiliated, and thus tries to protect you.
"That's why high-performers suddenly block and aren't able to do what, under normal circumstances, they can easily pull off. That's what happens to strikers like Higuain.
"When you've been humiliated, you've been traumatised - and you don't simply overcome that. It takes a long time to get over."
Mou in Man Utd social media ban
For that reason, Johnson believes that coaches, supporters and journalists need to accept that the footballer is "a person first, and a performer second".
As Real Madrid forward Alvaro Morata told The Guardian of his struggles at former club Juventus: "People think we're machines; they don't realise that behind a bad run there's almost always a personal problem. You have feelings."
It is these feelings that Johnson feels are too often ignored within the sporting world, claiming that many managers do more harm than good to their players.
"Coaches are more responsible for athlete trauma than anything else," he argues. "So many coaches simply don't know how to communicate with players. They don't have the language, they don't know how to give feedback.
"They embrace a command style. It's 'Do as I tell you!' What it should be, though, is cooperative. When coaching is cooperative, you maximise the performance.
"What you shouldn't do is embarrass or humiliate your player in front of others. So many coaches think that that's a great thing to do but I think humiliating players is more to do with a coach, their own vulnerabilities and being defensive, rather than seeking to help a player improve or considering what they could have done differently.
"If you look at the best managers, they create a relationship with the players that involves respect and trust, not trying to 'kill them'!"
Essentially, Johnson claims that when the game stops being fun, even the most talented player can suffer the kind of dramatic dip in form that Thierry Henry experienced during his ill-fated spell at Juventus, when the Arsenal legend admitted that he "lost the desire to play football".
Keane cringes at Man Utd's ambitions
"Often, I have to take players back to their childhoods to reconnect with those basic feelings of just enjoying the game," he reveals.
"I use a technique called 'Brain-spotting', which actually removes the trauma from the body and the brain with eye-positioning.
"It was developed out of trying to deal with post-traumatic stress disorder because it emerged from a previous approach that is still going, EMDR (Eye Movement Desensitisation and Reprocessing), but it uses rapid-eye movement and has around a 50 per cent success rate, whereas Brain-spotting is about 85 per cent.
"I have even removed concussions using this approach yet most psychologists in England aren't yet involved in it. I've been working with it for five years, though, and the impact that it can have on people's performances and lives is phenomenal.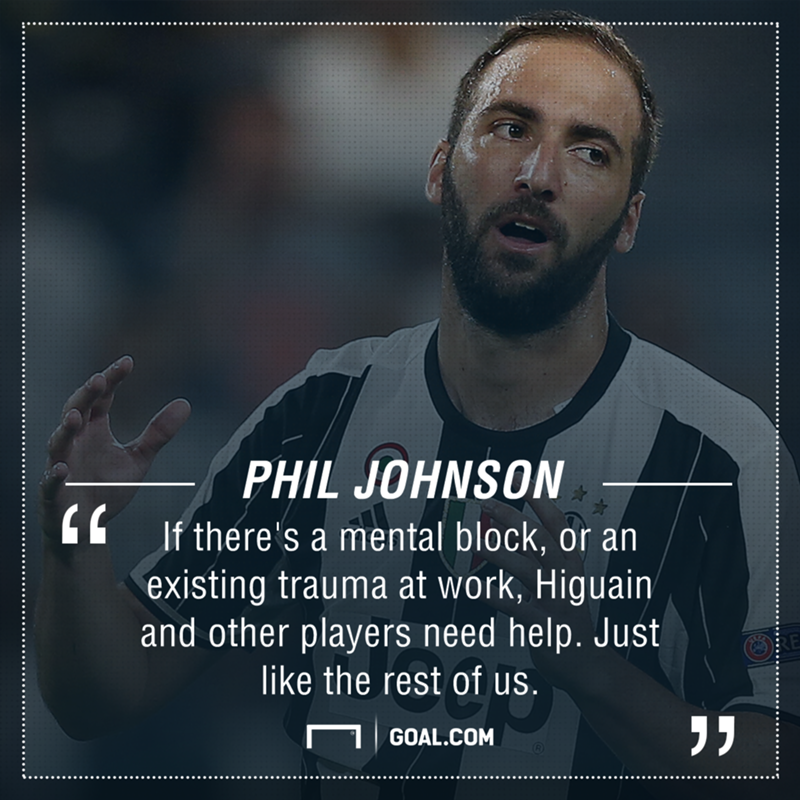 "Now, there are other factors at play, obviously. One of the things you look at with these top performers who are consistently brilliant even in high-pressure situations is intrinsic motivation. Even though they're playing for a team, they're also doing it for themselves.
"If you look at Leo Messi versus Cristiano Ronaldo in the battle to be the best in the world, competition motivates these guys. They want to be the best.
"However, the most important thing is that you will only perform at your best if you are enjoying what you are doing.
"If you look at Kylian Mbappe, the kid always has a smile on his face. He just loves playing football. This is the secret to high-performance: to enjoy what you're doing.
"But if that's not happening, if there's a mental block, or an existing trauma at work, Higuain and other players need help. Just like the rest of us."