UEFA Champions League
Luis Enrique on the brink of Barcelona exit following PSG thrashing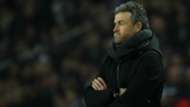 ---
SPECIAL REPORT
---
"I am the only one responsible." That is what Barcelona boss Luis Enrique told Jordi Grau, a journalist with Catalan station TV3, in the flash interview on Tuesday night after he was handed the worst defeat of his reign at the Catalan club.
Shocking stat exposes missing Messi
Few witnesses were present, but those there claim the coach had to be separated from the reporter following the interview, in which he complained of the tone of the questions. Tensions were running high at the Parc des Princes and the 4-0 humiliation leaves the Asturian very much on the brink after a forgettable night in Paris.
Luis Enrique is out of contract in the summer and has put aside all talk of a possible renewal up until now. It already looked likely he would walk away following this, his third season as coach at Camp Nou. Now his chances of staying appear even slimmer than before.
Because Barca were completely lost out on the pitch in Paris. There was no sign of a plan, let alone of a positive result, as PSG were superior in absolutely every aspect. Lionel Messi disappeared from action as Barca were outrun and overrun, their only tactic to get the ball to a willing but far too isolated Neymar.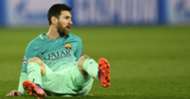 Luis Enrique again benched Ivan Rakitic and for many, that was one of the key factors in this game. The Croat is not at his best right now, but his replacement Andre Gomes endured a frustrating night and left the pitch visibly disappointed with his performance.
Summer signings such as Gomes, Lucas Digne and Paco Alcacer have struggled badly and it is no longer a question of adaptation for these players, but a lack of a clear model under Luis Enrique.
Luis Enrique: PSG loss my fault
Last season, the Asturian coach complained of the small squad at his disposal as he refused to trust his fringe players. But at the start of the current campaign, he claimed that "a priori, this is the best squad I have ever had".
However, that group was unable to compete in Paris and were soundly beaten by a team with far more passion. And that, from a Luis Enrique side, is unheard of. As a footballer, the current Barca boss was characterised by his unbreakable spirit and winning mentality, something that was not in evidence at all at the Parc des Princes.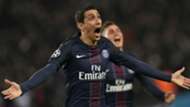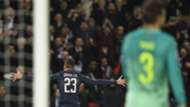 The MSN, unlike the others have hardly been rotated at all, and the only obvious plan is to send balls up top to those three, without caring about the route and that, right now, is the biggest problem for a Barca side that has never been comfortable going after a result. Traditionally, this club has always had to play well to win matches.
But in Paris, Barca did not play at all and the future of their coach is now very much up in the air. None of the players spoke about Luis Enrique in the mixed zone after the game, while he did not give any tactical explanation either in his press conference following the debacle. "I have to watch the match again," he insisted when asked by journalists.
His situation at Camp Nou right now is more fragile than ever before.