Chelsea
Nathan Ake set for Chelsea comeback against Brentford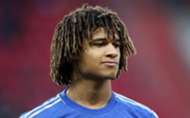 Nathan Ake is set to return to Chelsea's starting line-up for the first time since the 2014-15 season as the Blues welcome Brentford to Stamford Bridge on Saturday. 
Spurs only seeking 'special player'
The 21-year-old defender has spent the last two-and-a-half seasons on loan at Reading, Watford and, most recently Bournemouth following just two substitute appearances for the Chelsea first-team. His most recent loan spell, at Eddie Howe's side, was recently cut short due to Antonio Conte struggling to add new recruitments in the January transfer window.
Chelsea will rest players in the FA Cup ahead of two difficult Premier League meetings with Liverpool and Arsenal, but Conte believes that Saturday is a good opportunity for Ake to get a start as he prepares for the match with no new injuries. 
"He can play as a central defender or a wing-back," Conte said at a press conference at Cobham Training Centre. "Tomorrow is a good opportunity for him to show me he's into my idea of football and to show his improvement. 
"All the players are in good form. No injuries."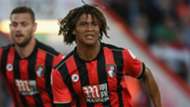 Conte also made it clear that Michy Batshuayi will make another start for the Blues after scoring in their last FA Cup match against Peterborough United, and hinted that he wouldn't be leaving the club in January - with transfer deadline day approaching on Tuesday. 
Wenger: Xhaka denies alleged racism
"For him, tomorrow is another chance to play and to show me that he's improving," He added. "Michy, you know very well the situation. I've explained it a lot of times. I think it's very clear."
Asmir Begovic was also confirmed to be a starter for the match against the Championship side, despite a £10 million bid from Bournemouth.