Premier League
Mourinho: I am an icon, I don't care what other people think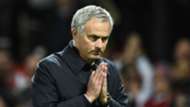 Manchester United boss Jose Mourinho considers himself to be an icon because he feels "at ease" with himself and does not "care what other people think".
Confidence has never been an issue for the charismatic Portuguese coach, with his exploits at Porto helping to put him on the world map.
Mourinho snubbed 'big' CSL offer
He famously announced his arrival at Chelsea by declaring himself to be a 'Special One', with further success at Stamford Bridge, Inter Milan and Real Madrid helping to enhance his profile.
A return to the dugout last summer with the Red Devils has offered an altogether different challenge, with a rebuilding job required at Old Trafford.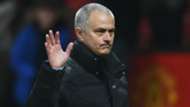 He has set about that task with his usual verve and vigour, though, and considers his achievements in the game so far to have put him in a bracket that allows for a sense of self-fulfilment.
Mourinho told GQ: "The people who get it right are the ones who feel good with themselves.
Schmeichel: Mou has been fantastic
"I think I am an icon without being an icon. I am an icon for feeling at ease with myself.
"For me, that is the best concept of an 'icon'. You don't care what other people think, or what they say, you just care about the way you feel. To be ready and adapted for a specific moment."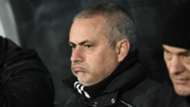 Mourinho also believes that his reputation can go before him at times, with the criticism levelled at him by rivals often driven by a fear factor that surrounds his success.
He added: "I am recognised in the four corners of the Earth, in every stadium in the world there will be some reaction from the fans.
PL Mourinho's 'impossible mission'
"It normally starts with an insult – or a song. For me to sit down, or perhaps… to do other things. But I just wave and in the end they are happy, and then they want a picture.
"So I feel good among the football lovers around the world.
"During the game, they don't like me, maybe they fear me or fear the team, but before or after the match it feels good."