Friendlies
Kamohelo Mokotjo applies for resumption of SA citizenship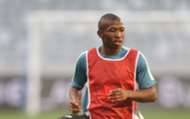 The Department of Home Affairs has confirmed that they have received Kamohelo Mokotjo's application for the resumption of his South African citizenship.
Mokotjo acquired the Dutch citizenship in December last year, and according to the Home Affairs, the player lost his SA citizenship and therefore is ineligible to represent Bafana Bafana.
The 26-year-old midfielder was advised to write a motivation letter to Minister of Home Affairs Malusi Gigaba and request to resume his SA citizenship. 
In a statement released by the Department of Home Affairs, Minister Gigaba may allow Mokotjo to resume his SA citizenship provided he's satisfied with all the facts presented before him by the FC Twente midfielder. 
The Home Affairs hopes to put the matter to bed on Friday, 24 hours before Bafana take on Guinea-Bissau in an international friendly at the Moses Mabhida Stadium.   
Here's the Department of Home Affairs statement in full: 
The Department of Home Affairs wishes to confirm that we are in contact with the South African Football Association (SAFA) in relation to the citizenship of Netherland-based soccer player, Kamohelo Mokotjo, who has obtained the Dutch citizenship through the naturalization process.
Further to this, we have contacted the Dutch authorities with a view to resolving this issue within the legislative prescripts of the two countries. 
Mokotjo has been called to represent South Africa during the upcoming international friendly soccer matches against Guinea-Bissau and Angola and has expressed his desire to represent his country of birth. The Department of Home Affairs is working with SAFA to finalise the matter and we will provide an update on the developments in this regard.
To this end, we are processing Mokotjo's application and hope to finalise it by end of business on Friday, 24 March 2017.