Premier League
England dropping Rooney gives new breed a chance to shine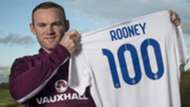 ---
COMMENT
---
And so the king has finally fallen. The ever-present, near-omnipotent Wayne Rooney has missed out on an England squad, despite declaring himself fit. 
'UCL football will keep Ibra at Man Utd'
Gareth Southgate has never been seen as a commanding manager, a general and a leader of men. His appointment was largely greeted with apathy, too, with no headline-grabbing decisions likely to be made. Already, the trend has been bucked.
Southgate has taken the necessary step of dropping Rooney, and is the first manager to do so since his breakthrough at Euro 2004. The truth hurts for Rooney, but he has never fulfilled his potential at international level; and the Manchester United striker being awarded the captaincy only served to highlight the dearth of quality in the country's talent pool following the 2014 World Cup.
In the two-and-a-half years that have passed since he was given the armband, England have suffered more ignominies than triumphs – especially at tournaments.
In fact, it could be argued that the best performance of Rooney's time as captain came about when he was absent from the team.
Roy Hodgson took a new breed of talent to the imposing home of old enemies Germany – this week's opponents, in a friendly, prior to a World Cup qualifier against Lithuania – in March of 2016, months before the European Championships, with Rooney omitted from the squad through injury.
Lindelof responds to Man Utd links
A team blessed with the maverick talents of Dele Alli, Ross Barkley and Harry Kane subsequently thrived as England came from 2-0 down to win a pulsating encounter 3-2.
Eric Dier's last-minute header gave the Three Lions victory, but Kane's first goal channeled Rooney at his teenage best – a superb Cruyff turn in the box was followed by an elegant finish past Manuel Neuer, the world's best goalkeeper.
Jamie Vardy, too, scored an audacious back-heel and all of a sudden there was life to England. More to the point, the apathy dissipated, just for an evening, and there was a community spirit to watching the Three Lions again; there was hope, where before there had only been resignation.
Before the game, though, Hodgson had claimed that Rooney would travel to Euro 2016 if he was fit, and travel he did. Instead of deploying Alli in the roaming No.10 role in which he so thrived against Germany, he was shunted to the left at the tournament, while Rooney was crowbarred in – akin to an unwelcome uncle at Christmas who is forced to sit on a garden chair in the kitchen.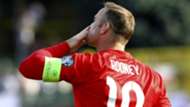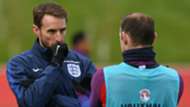 England's play suffered; there was no verve, no panache, no willingness to try the outlandish. A late 2-1 win over Wales was the only high point of a dire tournament, where the defeat to Iceland in the knockout stages felt like sweet release, rather than the heroic failure to which we as a nation have become so acquainted.
Mou: Utd slower than my Real Madrid
Now, however, Southgate is making the right noises. He praised Rooney for his reaction to the news that he would not be included – he was "mature" – but, after all, he is not playing for his club and appears to be at a crossroads in his career. In 2016-17 he has played in just 18 Premier League games, but, nevertheless, Southgate invited Rooney to speak at a team meeting on Monday, per several reports, and it is understood that the manager intended to deliver some "brutal" truths to the squad.
The former Middlesbrough boss is clearly exasperated with England's continued failure at tournament level, being quoted in the Guardian as saying: "We've won three knockout games in 27 years and the last one was in 2006."
Now, then, is the time for this generation of players to step up.
With Rooney absent, there is no easy scapegoat, no Twitter meltdown likely to follow the inclusion of the 31-year-old in the starting XI. Instead, the talents of Alli, Barkley and Marcus Rashford can be admired, and we must hope that Southgate's new generation can deliver a performance against Germany akin to that of Hodgson's men in Berlin.
West Ham have no interest in Rooney
Without Rooney, intrigue will surround the selection of a new captain, but ultimately that will matter little.
Southgate must now place his stock in a new breed of stars. The Golden Generation has come and gone, with Rooney a surviving relic, but it is time to cut those ties, and stride into the breach once again, with new hope.
This is England's chance to once again become a world power; dropping Rooney was the first step, now the performances on the pitch must follow.