MLS
Building on a budget: Does Minnesota United have enough to compete in year one?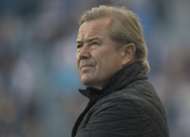 ---

2017 MLS SEASON PREVIEW
---
It's never easy being an expansion franchise.
A brand-new team must bring together a large group of players with disparate origins and in short order, mold them into a collective, acclimating the group to a new city, a new league, and a new style of play.
Along with the usual travails of a new franchise, though, Minnesota United must also deal with an expansion sibling that is making plenty of noise and threatening to leave them in the dust from the get-go. 
While Minnesota has opted for a cost-effective method of building a roster, Atlanta United has plunged into the MLS pool head first, paying multi-million dollar transfer fees, signing U.S. internationals and hiring an ex-Barcelona and Argentina manager as its head coach.
Martino puts his stamp on Atlanta United
Their MLS fates will be inextricably entwined, but the man in charge of MNUFC insists he isn't concerned about the Georgia-based franchise overshadowing his squad.
"They've decided to spend a lot of money on players, which is great for them and I wish them luck," Minnesota United head coach Adrian Heath told
Goal
. "We're going down a different route, but I don't look across at Atlanta with any envy."
The route Minnesota has chosen will require shrewd management and cohesion more than individual brilliance to get the job done. It will require a collective that becomes greater than the sum of its parts. 
With no designated players on the roster, the Loons have built their team around cost-effective European imports, standouts from the club's NASL roster, and a few solid if unspectacular MLS veterans.
Will that be enough to compete in year one?
"You're always a little bit apprehensive because you're never sure quite how it's going to go," Heath said. "But the one thing that I do know is the likes of Rasmus Schuller, the likes of Francisco Calvo and Vadim Demidov, they're experienced guys. They play week in, week out for their teams in their respective countries, they're internationals."
Schuller, a defensive midfielder, and center backs Calvo and Demidov will help make up the defensive spine of MNUFC. All of them are MLS newcomers, joining from clubs in Sweden, Costa Rica and Norway, respectively.
The Loons will also rely on several unproven MLS entities in their attack, with one notable exception.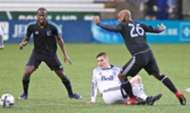 Minnesota United made a strong push to acquire Kevin Molino from Orlando City in the offseason and after protracted negotiations, the club finally landed its man. The staggering price of $650,000 in allocation money leaves no doubt as to the weight of expectations on the 26-year-old Trinidad and Tobago international this season.
Molino arrives on the back of a breakout MLS season with Orlando, where he put up 11 goals and eight assists while sharing the attacking burden with the likes of Kaka and Cyle Larin.
In Minnesota, Molino likely won't have the same caliber of attacking weapons alongside him that he did in Orlando. Will he be able to handle being the focal point of a MLS club's offense?
"Without a shadow of a doubt," Heath said. "He thrives on big games, he thrives on being an important piece. I've said it before and I'll say it again, one or two people thought we gave up a lot for him, I actually thought we got him cheap."
Molino and Heath were together for five years in Orlando, with both making the step up when the team moved from USL to MLS in 2015. Heath, who was fired midway through the 2016 campaign, has put plenty of faith in the midfielder and needs him to repay that confidence.
"I worked with this guy for five years every day, I know what he's capable of," Heath said. "This is a guy who Kaka, after a week of working with him, said he could play in any league in the world.
"I hold him to the highest standards every single day because I know what he's capable of and I've told him he has the ability to be the best player in this league."
The chemistry between Molino and former Montreal attacker Johan Venegas will likely go a long way toward determining Minnesota's success in 2017, as will the ability of dynamic NASL duo Christian Ramirez and Miguel Ibarra (who returns to Minnesota after nearly two years in Mexico with Club Leon) to make a smooth transition to MLS.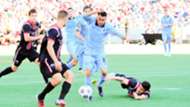 On a tight budget and with little margin for error, it could be tough sledding for Minnesota in year one. The Loons need some luck, some unheralded players to step up, and plenty of tactical cohesion. For Heath, who nearly took Orlando City to the postseason in its inaugural season, it will at least be familiar territory. 
"We were proud to have such a good first season in MLS with Orlando," Heath said.
"I'm going to do everything I can to make this club as successful as it can be and give the people who own the club and the people of Minnesota a club they can be proud of."