live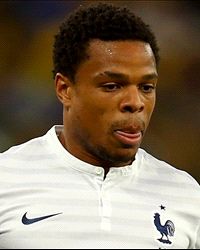 Chime in with Goal.com and other users and share your opinions.
432802
2014-07-28 08:44:00
CUADRADO TO MAN UTD?
Speaking of Colombian World Cup stars, Spanish newspaper
Mundo Deportivo
says
Manchester United
are set to continue their battle with
Barcelona
for
Juan Cuadrado
by making a £30 million offer to
Fiorentina
for the winger. They have major competition, though, because new Barca coach
Luis Enrique
has reportedly made the 26-year-old a priority signing this summer.
Transfer Talk: Man Utd to make £30m Cuadrado bid
432798
2014-07-28 08:36:00
OSPINA COMPETITION
Colombian World Cup star
David Ospina
completed his move from
Nice
to
Arsenal
over the weekend, but he isn't planning on playing back-up to
Wojciech Szczesny
. The 25-year-old goalkeeper told
Le 10 Sport
: "Szczesny has many qualities, now I'll show mine and wait for the coach's decision. We will compete for a position, hopefully we will have a good relationship."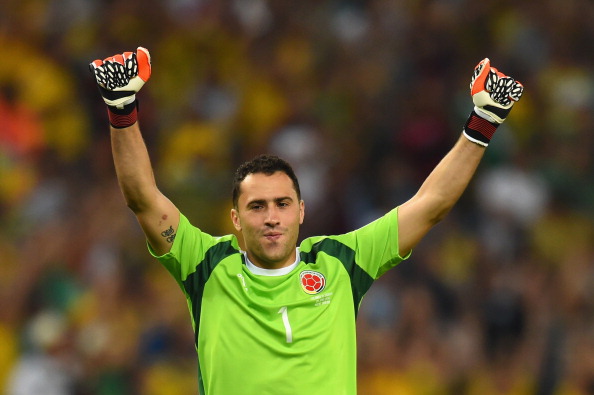 432796
2014-07-28 08:30:00
VIDAL LATEST
According to
Gazzetto dello Sport
,
Arturo Vidal
's agent is set to meet with
Juventus
officials to hold talks with the club over
Manchester United
's latest offer. A £47 million bid has been lodged and United are prepared to DOUBLE the Chilean's salary if he moves to Old Trafford. Mr Woodward sure is planning to spend big this summer...
Transfer Talk: Vidal discussions continue
432793
2014-07-28 08:22:00
LIVERPOOL STRIKER SEARCH
As for potential alternatives to
Loic Remy
, the
Daily Express
claims today that
Liverpool
will not revive their interest in
Wilfried Bony
and could even wait until January before signing a new striker. The
Daily Star
, meanwhile, reckons
Brendan Rodgers
was keen on
Karim Benzema
but the
Real Madrid
man did not want to enter discussions because Liverpool are not a big enough club. OUCH.
Transfer Talk: Bony and Benzema latest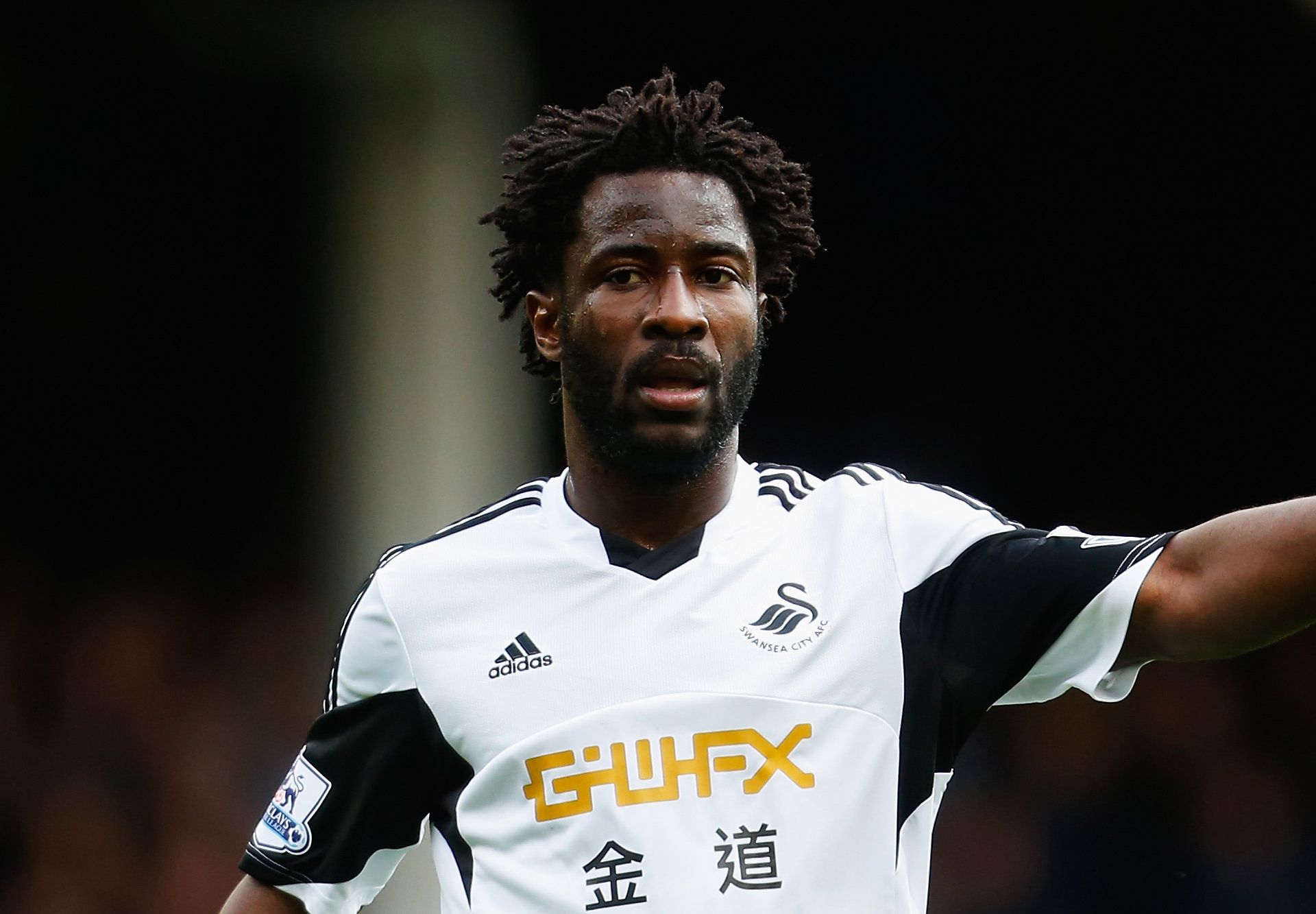 432791
2014-07-28 08:14:00
LOVREN COMPLETES DREAM MOVE
In case you've been living on another footballsphere over the last 12 hours, you may have missed the latest
Southampton
to
Liverpool
done deal. Following in the footsteps of
Adam Lallana
and
Rickie Lambert
, defender
Dejan Lovren
has finally completed his switch to Anfield - and the £20 million man is absolutely #buzzing about it. He told the club's official website: "It sounds amazing and it's a dream come true. I'm happy and glad to be here; I'm proud and can't wait to start."
Lovren: Liverpool move dream come true
432789
2014-07-28 08:08:00
REMY FAILS MEDICAL
There's only one place to start:
Loic Remy
. The Frenchman was on course to join
Liverpool
in an £8 million deal from
QPR
but the move is now OFF after he failed a medical in the United States over the weekend. Bad times. Reds boss Brendan Rodgers is still in the market for another forward, though, but says he will not rush into a decision and will bide his time to look at other available options.
Rodgers willing to wait for Remy alternative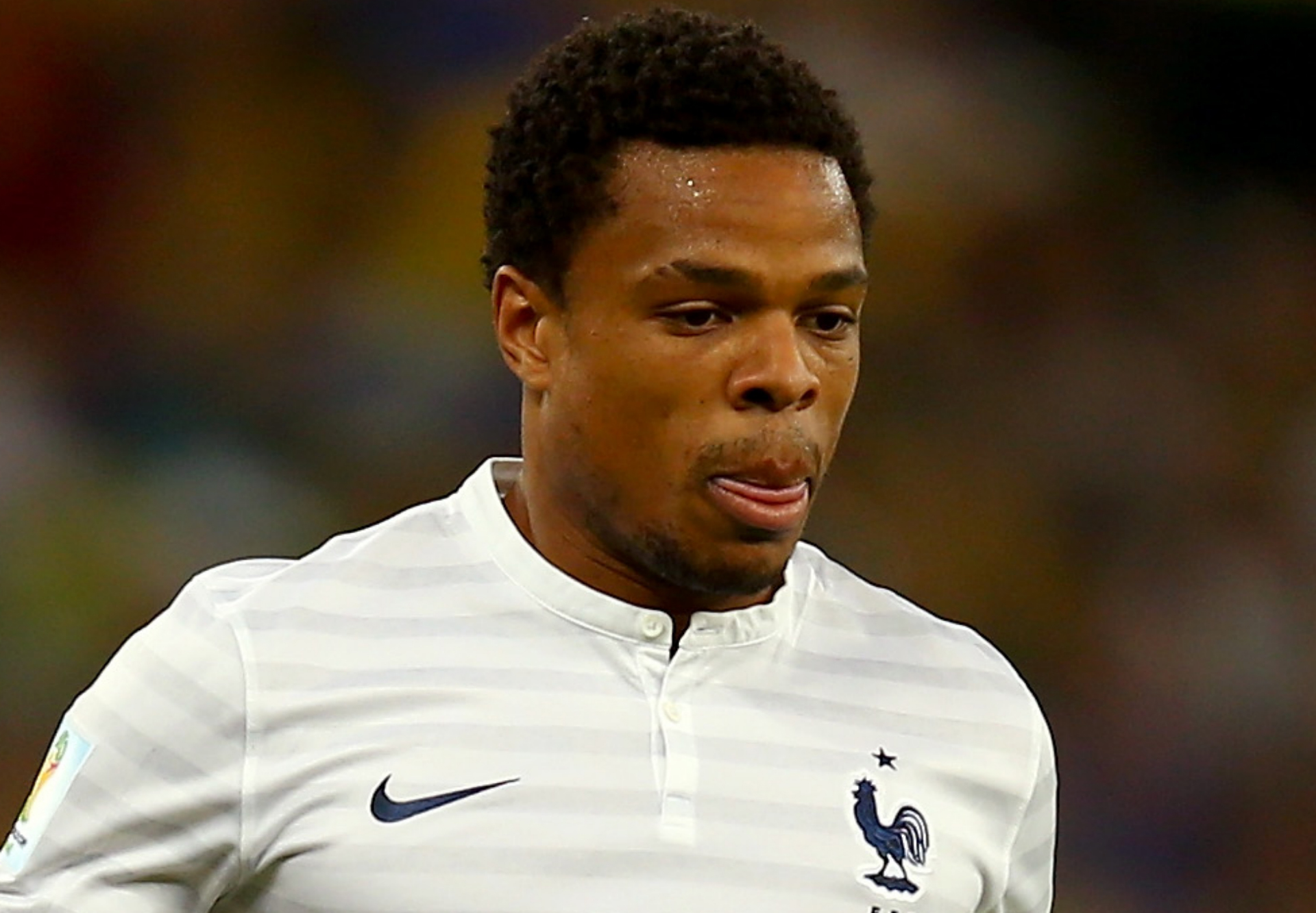 432785
2014-07-28 08:00:00
HAPPY MONDAY

Yo! Yo! Yo! Another week, another fresh batch of transfer talk coming your way. From Loic Remy and Dejan Lovren to Arturo Vidal and Juan Cuadrado, there's plenty to discuss today as clubs look to get their squads ready for the new season. Oh yes, and there's this thing called the Goal 50 going on, too...
432710
2014-07-27 18:06:59
Right, that's it for the Sunday edition of
Goal's LIVE transfer blog!
I've been
Tom
J Doyle
, and you've been superb with your responses today.
Chelsea new-boys Diego Costa & Cesc Fabregas impressed against Olimpija
, while
Arsenal secured a deal for David Ospina
.
The real news could come later though, with
Arturo Vidal set for crunch Juventus talks as Manchester United lie in wait with a £250,000-a-week contract on offer
. More on that on Monday, no doubt, so be back at 09:00 BST sharp tomorrow. Bye for now!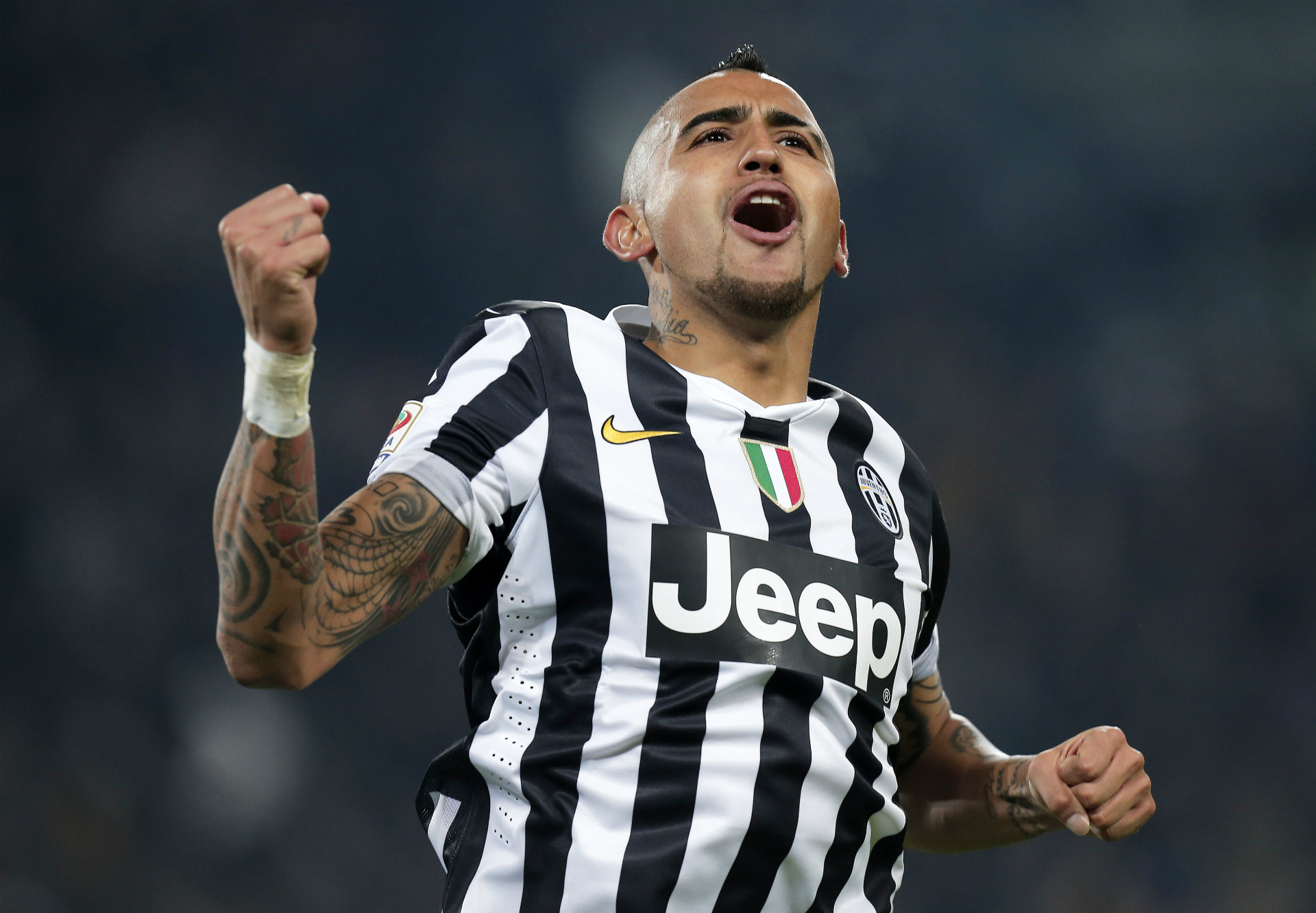 432707
2014-07-27 18:01:54
VDV FOR 'ARRY?
QPR
manager
Harry Redknapp
is interested in signing
Hamburg
midfielder
Rafael van der Vaart
.
"He's a great footballer, great professional and a goalscorer. He'd get you 10 to 12 goals a year in that position,"
Redknapp
told
West
London
Sport
. "I like Rafa. He's an interesting player and has got class."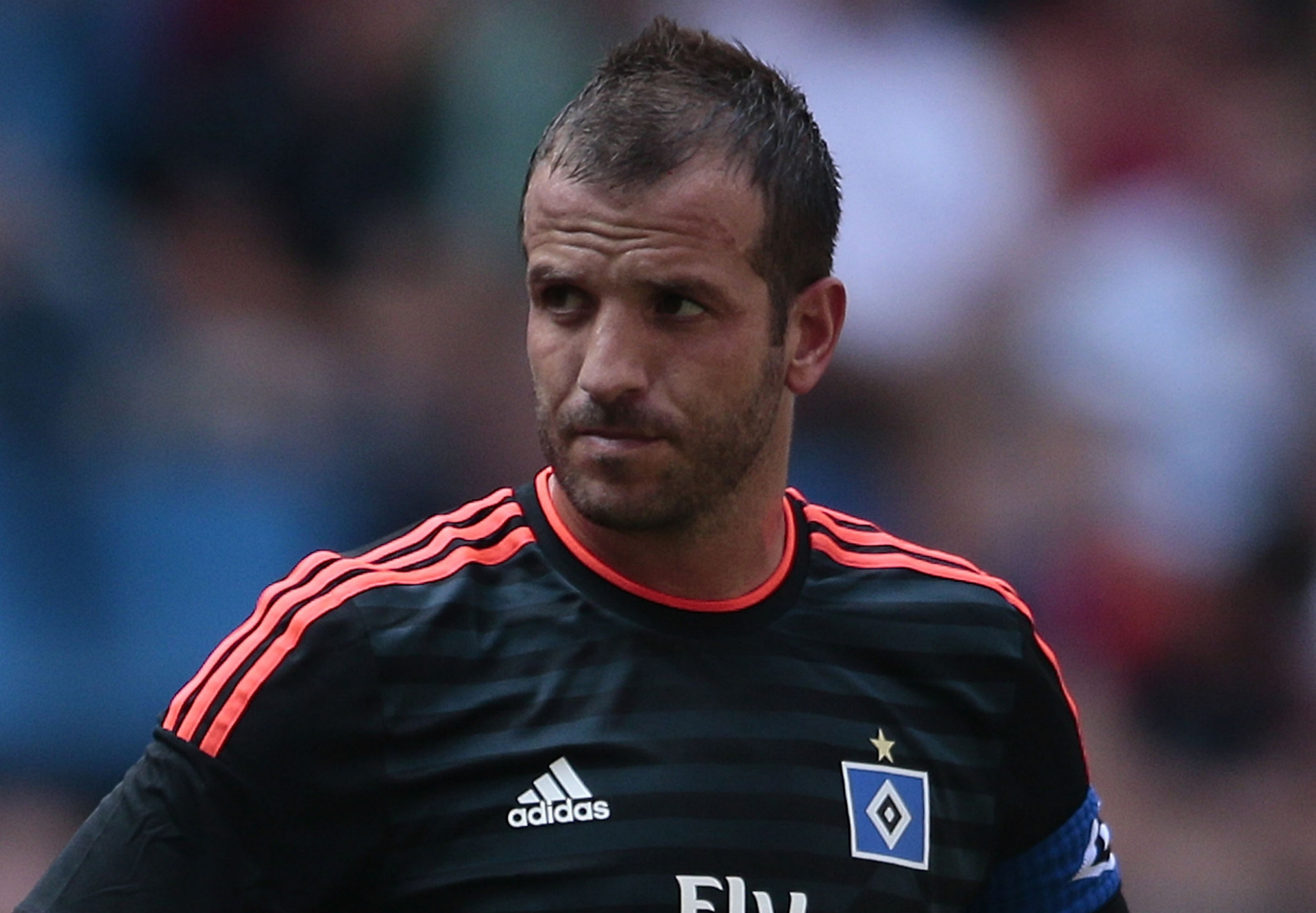 432705
2014-07-27 17:56:32
432704
2014-07-27 17:53:48
More debut delight today, and this time for
Bayern Munich,
as new-boys
Robert Lewandowski
(2) and
Sebastian Rode
scored to secure a 3-0 victory over
Wolfsburg
and win the 2014 Telekom Cup.
The new signings made the difference today. #Lewandowski and #Rode can be happy with their goals! #TelekomCup pic.twitter.com/SfnZ2zK1lB

— FC Bayern English (@FCBayernEN) July 27, 2014
432699
2014-07-27 17:42:31
SCOUTING CESC
Wondering how
Fabregas
got on for
Chelsea
today? Get out lo-down on his performance against
Olimpija
by clicking the link above.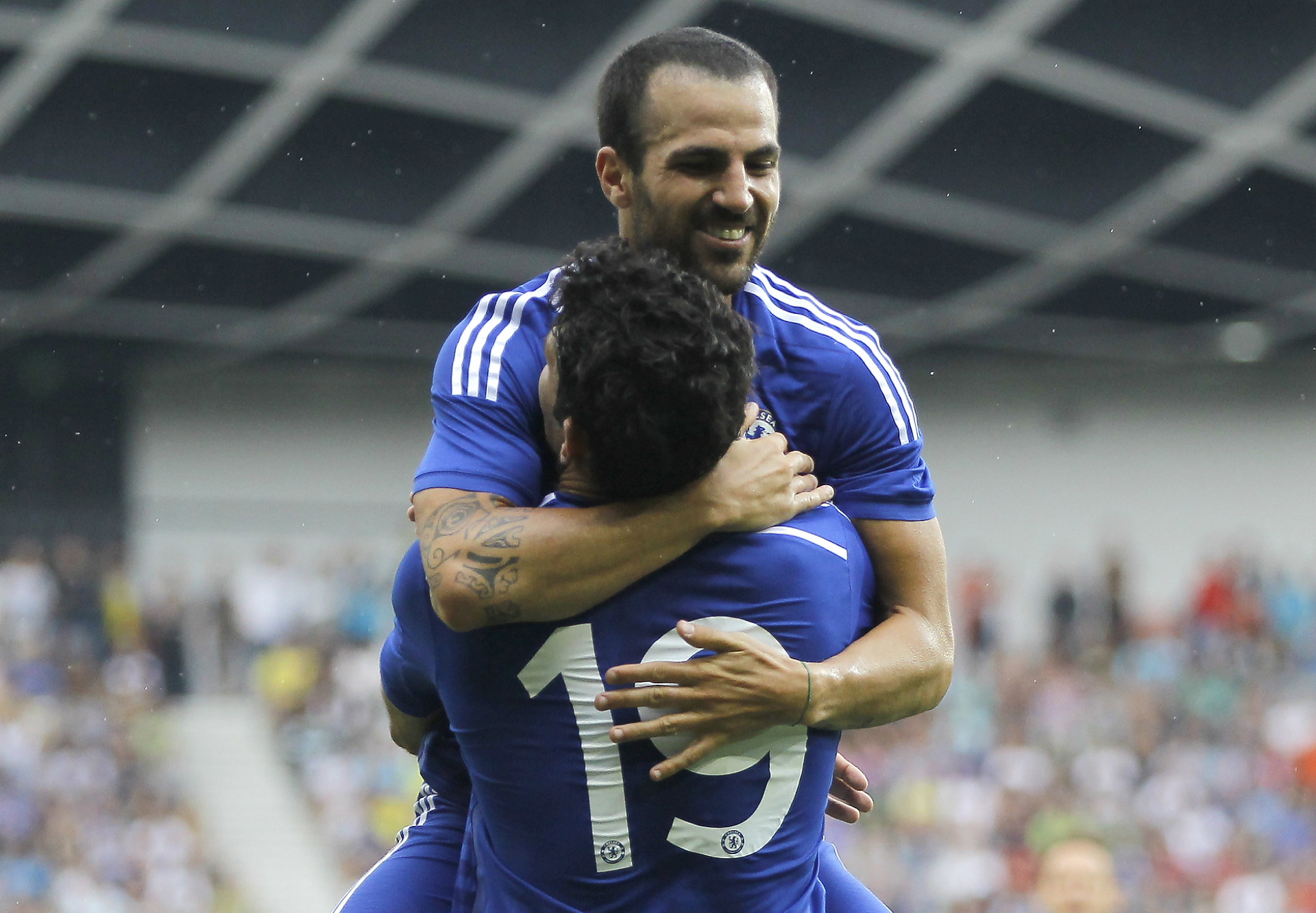 432695
2014-07-27 17:33:11
Here's
Diego Costa
absolutely smashing his debut goal for
Chelsea
home today.
Does the striker have what it takes to lead the line for the Blues, or should
Jose Mourinho
sign another forward as well?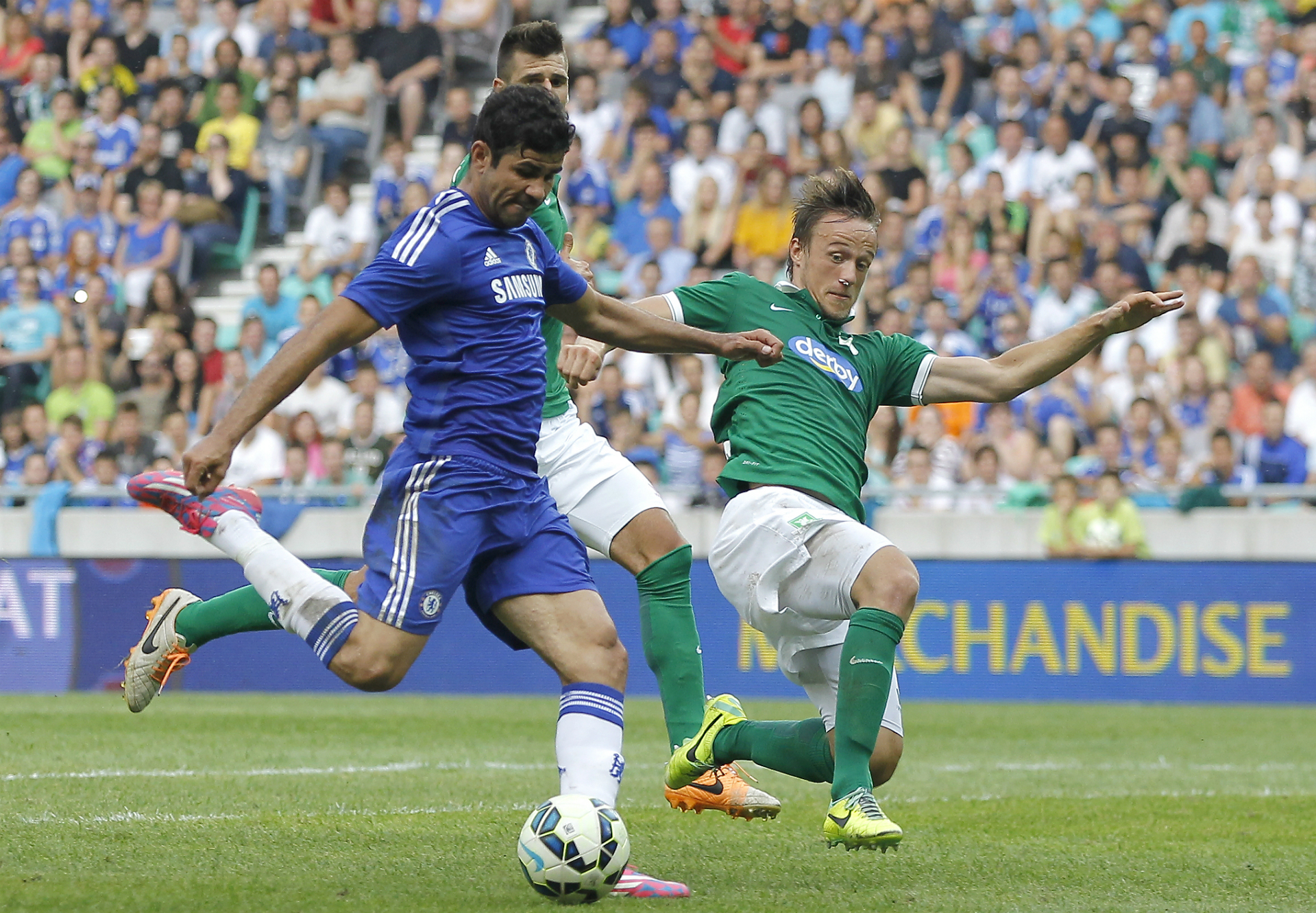 432688
2014-07-27 17:17:02
FULL-TIME!
Chelsea
survive an early scare to secure a 2-1 win over
Olimpija
in the end....
"The referee blows his whistle to end the match and Chelsea pick up another pre-season win after coming from behind. Their Slovenian opposition put up a decent fight and created more troubl than many would have expected, but Chelsea's Premier League quality shown through eventually as Diego Costa and Kurbt Zouma netted the all-important goals, following Kapun's first-half opener.
"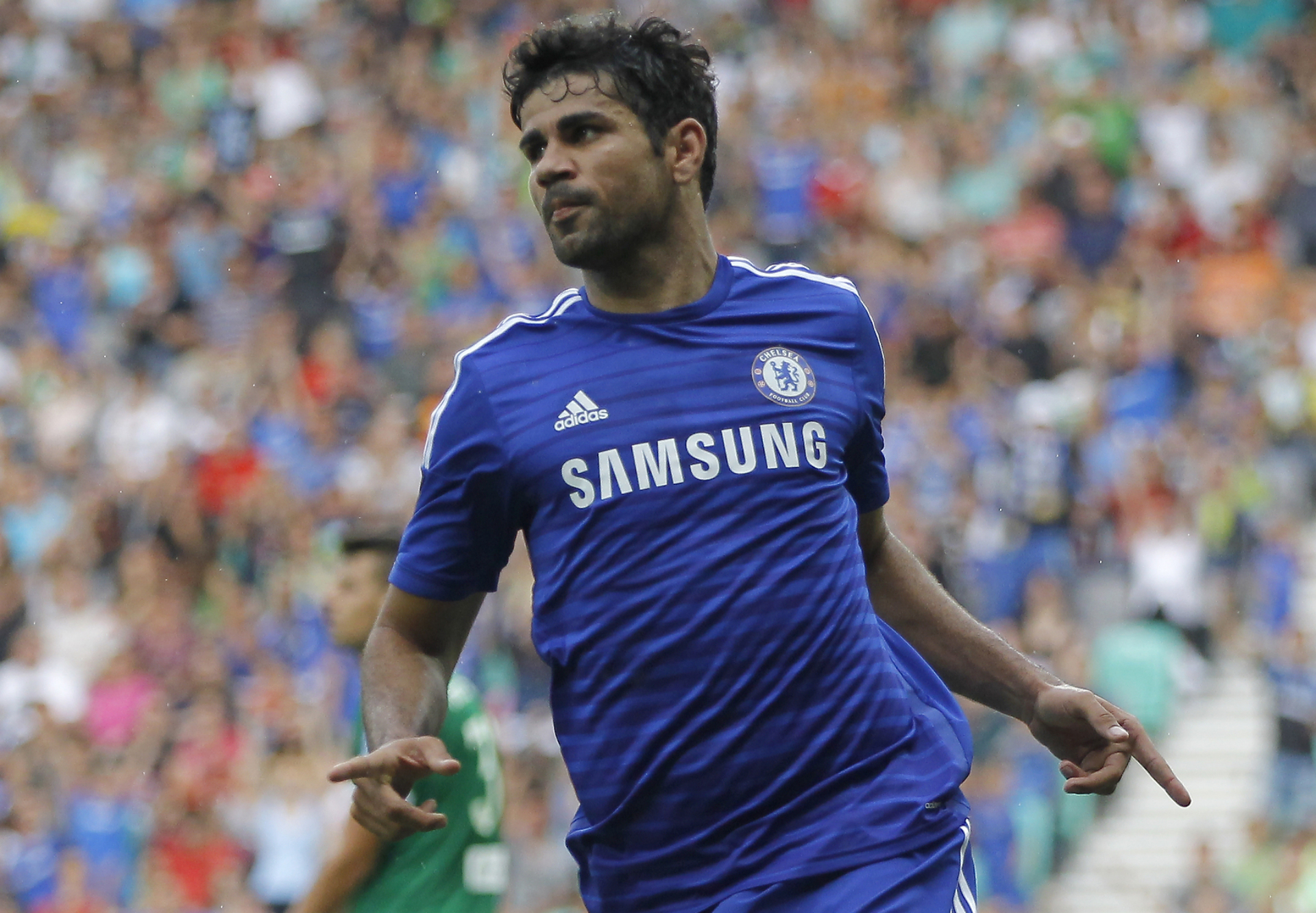 432680
2014-07-27 17:01:42
FIVE MORE YEARS!

Jan Vertonghen
insists he is happy to stay at
Tottenham
and reveals he has been offered a new five-year contract.
"It goes without saying that I would like to stay at
Tottenham," Vertonghen
told Belgian station
Radio
1
.
"I still had a four-year contract but I see that they have offered me a new five-year contract as a great sign of confidence."
432671
2014-07-27 16:44:59
GOAL!

Chelsea are in charge now, as Kurt Zouma scores a debut goal for the Blues before Branislav Ivanovic bundles home from close range, only for the finish to be ruled out for some reason. It's 2-1 to Chelsea, though.
432665
2014-07-27 16:34:11
GOAL!Diego Costa
is off the mark for
Chelsea!
He equalises to make it 1-1 against
Olimpija...
"Two new signing link up to great effect for
Chelsea
as
Fabregas
intercepts a terrible pass just inside the
Olimpija
half and then slips
Costa
into the area, who confidently smashes past
Seliga."
432662
2014-07-27 16:28:37
DEAL OFF!
Liverpool
have pulled out of a deal to sign
Loic Remy
from
Queens Park Rangers, Goal
has learned.
Remy
had joined up with the Reds in Boston on their pre-season tour of the United States after the two clubs had agreed an £8 million deal, But problems detected during medical examinations have concerned the Merseysiders and they have backed away from the transfer.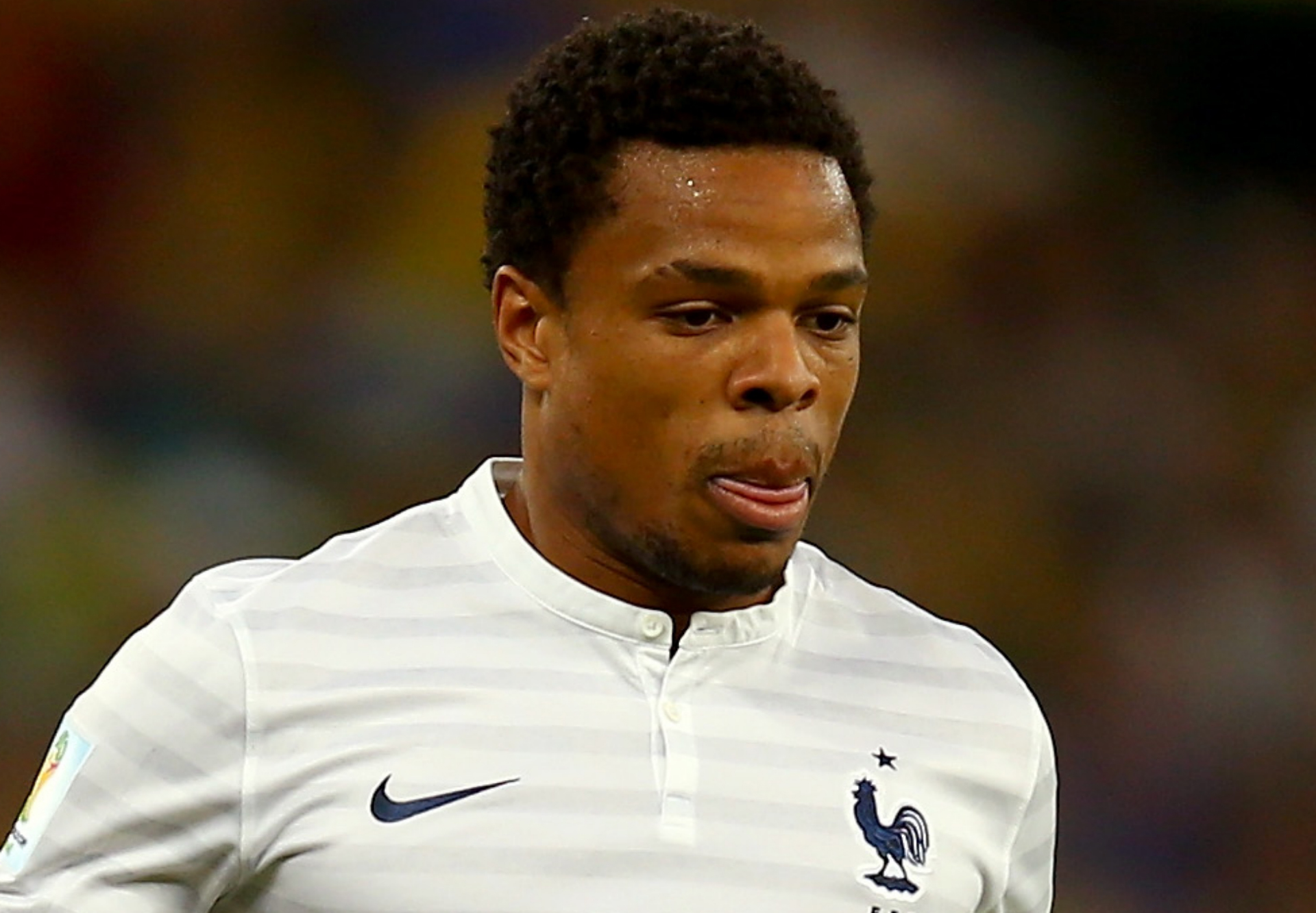 432657
2014-07-27 16:23:53
WILL AGGER DO?
Barcelona are still looking to sign another central defender and have reignited their interest in Liverpool's Daniel Agger, according to Sport.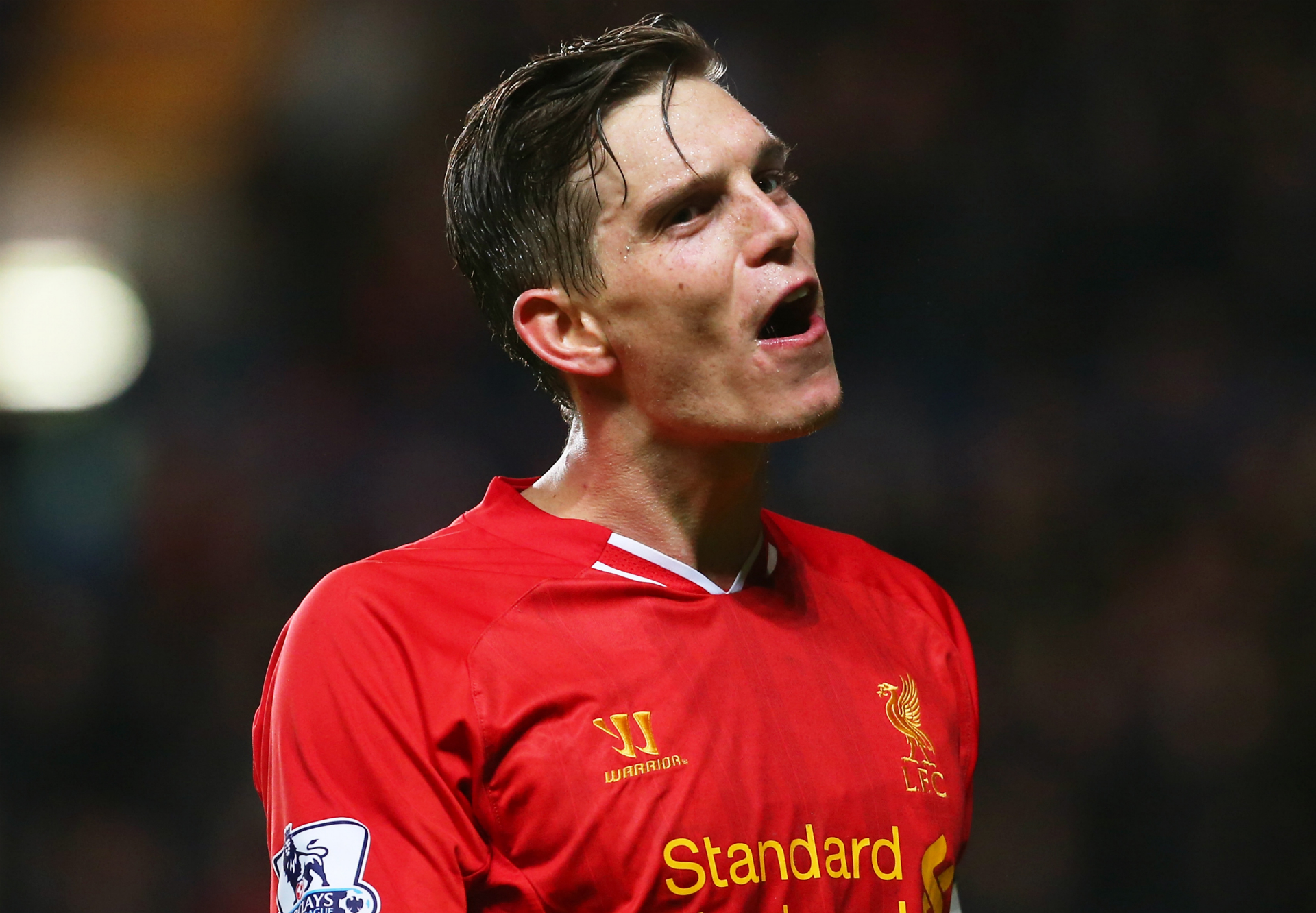 432650
2014-07-27 16:11:14
It's half-time at Stadion Stožice in Ljubljana, and
Chelsea
are 1-0 down to Olimpija
.
"The referee blows his whistle to end what was a disappointing first half from Chelsea, with the three debutants unable to inspire much quality in attack. Nik Kapun's 40th-minute strike separates the two sides at the break after a fairly entertaining first half, but one would expect a far more disjointed second period as we await a host of half-time substitutes."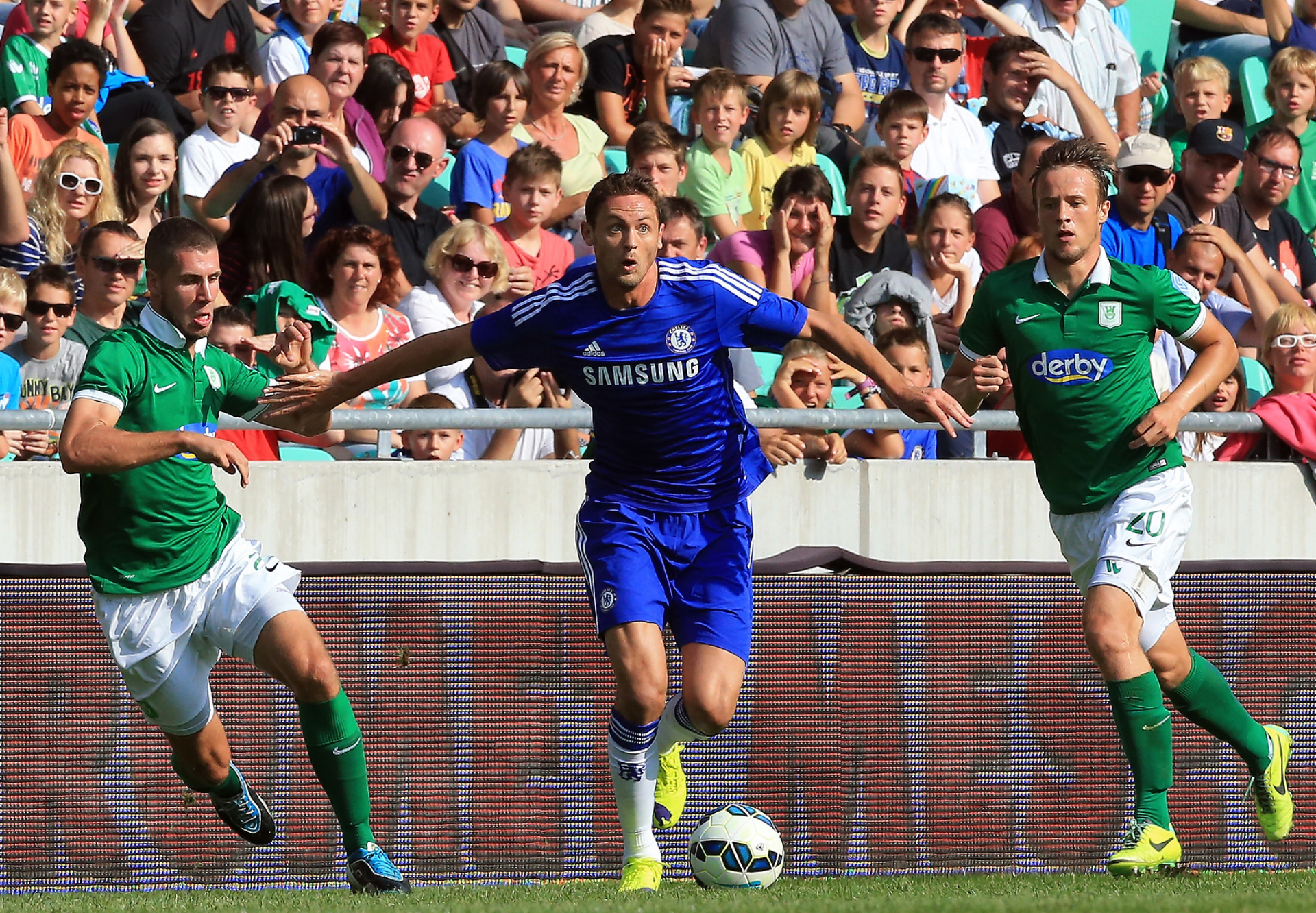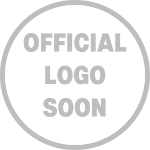 RZ Pellets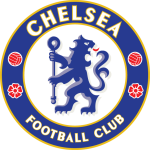 Chelsea FC
Prediction Submitted
Most Popular Predictions
RZ Pellets 0-3 Chelsea FC

23.53 %

RZ Pellets 0-4 Chelsea FC

17.65 %

RZ Pellets 3-4 Chelsea FC

11.77 %