The Selecao boss has had 11 different on-field leaders since his appointment but does he need to stick with one for next year's World Cup in Russia?
When Brazil coach Tite was appointed in July 2016, the role of captain had been a point of particular contention. Neymar had famously 'resigned' from the role prior to his arrival, leave the Selecao looking for a new on-field leader.
Tite was being parachuted into a squad that suffered no shortage of controversy since World Cup 2014 and was keen to defuse a number of issues that had contributed to the Selecao's poor form.
---
READ MORE:
What did Tite learn from WCQ? | Willian states Brazil case | Tite explains Brazil squad
---
And so he took the decision not to appoint a permanent captain, instead borrowing from his time at Corinthians where he had rotated the armband around the squad.
"I don't do it just to be nice. I've learned that leadership requires a number of qualities," he said this month. "It's behavioural, tactical, technical, about communication… everyone has these to varying degrees. I try to encourage players to show theirs."
He's certainly given enough of his squad the opportunity. Since his first match against Ecuador, the coach has named no less than 11 different captains: Miranda and Daniel Alves have both worn the armband twice, while it has also been handed to Thiago Silva, Marcelo, Filipe Luis, Fernandinho, Renato Augusto, Coutinho, Neymar, Paulinho and Robinho.
The players believe the policy has helped bring the group closer together ahead of World Cup 2018, contributing to a growing spirit and harmony among a very settled group that has changed little in the year since Tite's arrival.
But will it last? And if it doesn't, who will get the role full-time? Miranda and Renato Augusto are the players most frequently called across by Tite when he wants to deliver instructions to the team during matches, so they must be considered among the favourites.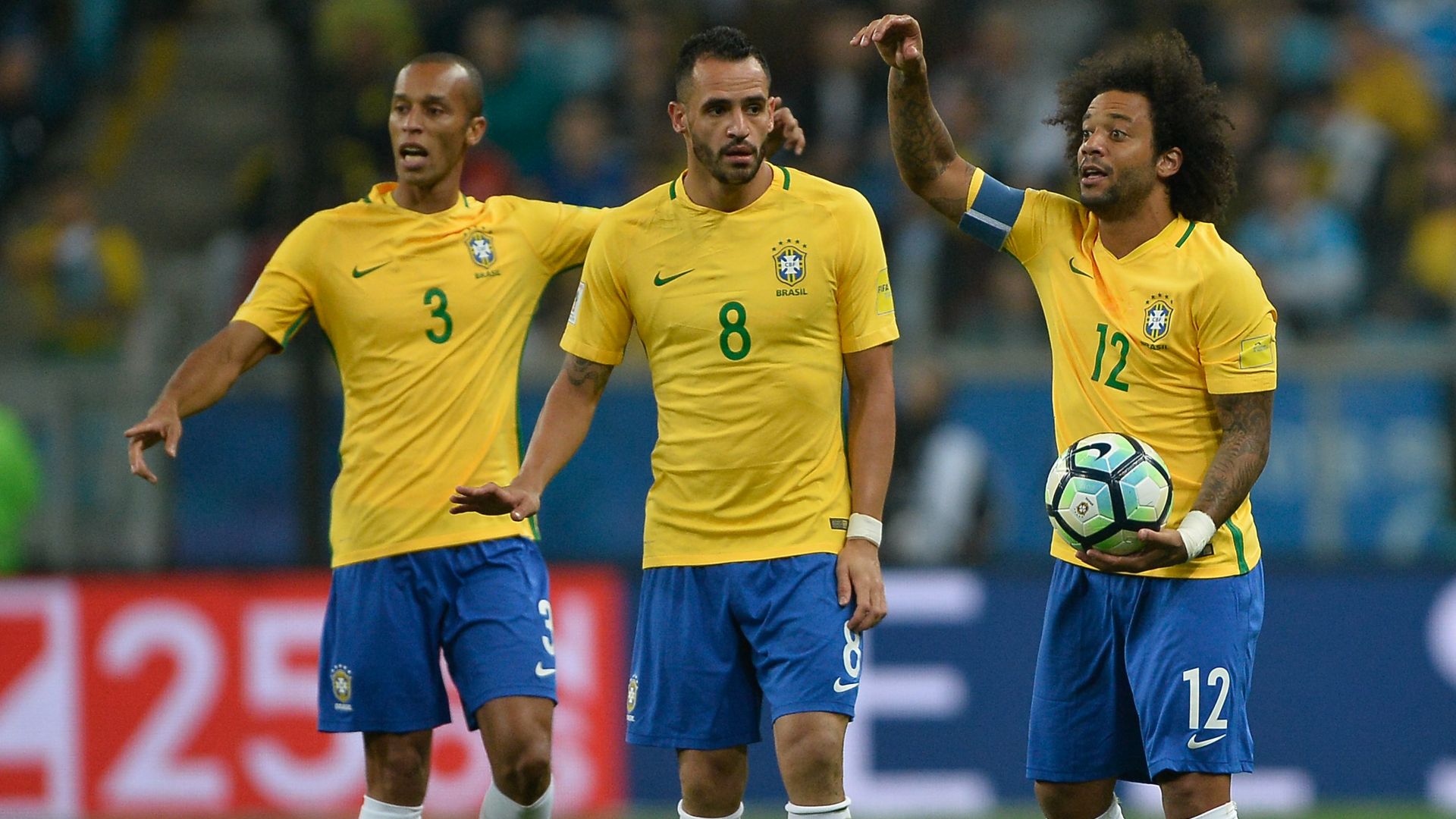 And Tim Vickery, BBC's correspondent in Brazil, believe it is time for the coach to choose a permanent leader.
"Tite must now address the issue of finding a fixed captain to provide leadership," Tim told Brasil Global Tour.
"When there are signs of a loss of emotional control, he needs someone to take control. The constant change of captain has been healthy, first because there was no obvious candidate, and second because it has been a good way of evaluating the players in his squad.
"But I think now it would be better to single someone out as a natural leader, to give him the specific task. We do not want to see what happened in the first half against Ecuador [this month], happening against France at the World Cup."
While Miranda and Renato Augusto already seem like natural leaders in the team, Tite has other players with a profile like Thiago Silva, but the issue there is that the PSG defender is currently in reserve condition.
Neymar could also be an alternative but, having stepped aside previously, questions marks remain over his emotional capacity in the big games.
Tite is set to name his next captains next month when World Cup qualifying resumes.