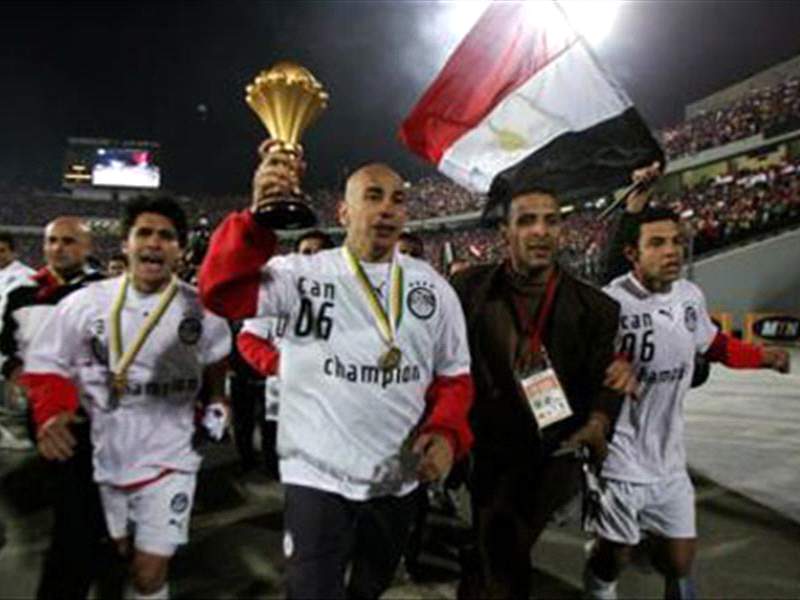 Egypt enhanced their right to call themselves the best African side by claiming an unprecedented third continental title in a row, beating Ghana with a late goal in Sunday's final in Angola.

But for all their mastery at the Nations Cup, where they established a new record of 19 matches without defeat stretching back six years, Egypt have consistently failed to qualify for the biggest footballing showpiece of them all. They were beaten last November in a dramatic play-off match by Algeria to again miss out.

Their last appearance at the World Cup came in 1990 in Italy and their form in qualifying since has contrasted starkly with their dominance in the Nations Cup.

Coach Hassan Shehata called his side the greatest ever in African footballing history after Sunday's final, but gave a whimsical shrug of the shoulders when asked about the disappointment of missing the World Cup in South Africa in June.

But his assistant Shawki Gharib, who has spoken on Shehata's behalf at all news conferences throughout the tournament, said: "We played to win because we didn't qualify for the World Cup."

Egypt had the consolation of extracting revenge over Algeria with a 4-0 thumping in the semi-final in Benguela last Thursday and also beat three other World-Cup bound teams, Ghana, Cameroon and Nigeria, en route to a record seventh Nations Cup title.