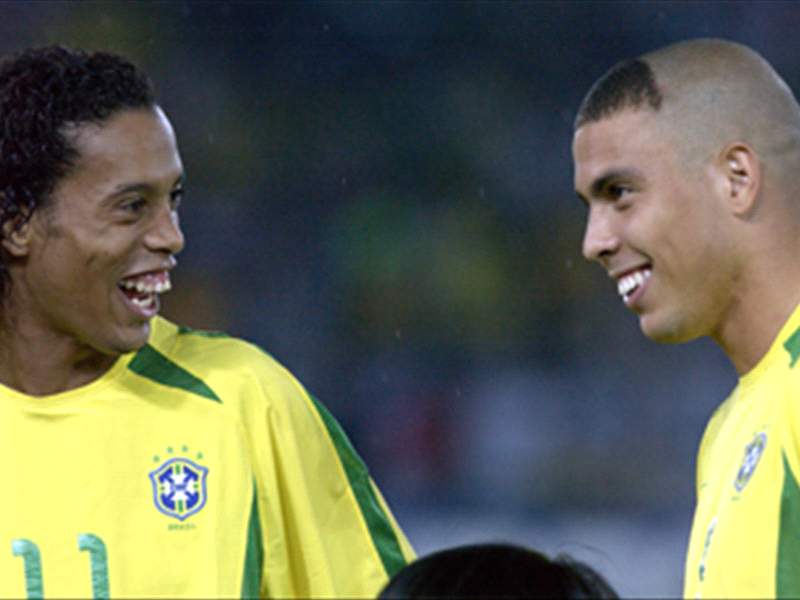 Please note the below players are from the qualified teams…
10) Pepe (Portugal)
The powerhouse Real Madrid centre back, often used in an unorthodox defensive midfield position by Portugal in the 2010 World Cup qualifiers, was expected to be a key player for the
Selecção das Quinas
in South Africa. But, in December, he ruptured his right knee's anterior cruciate ligament against Valencia. Ruled out for at least six months, the odds are stacked firmly against the Brazilian-born star featuring in the Rainbow Nation.
9) Raul (Spain)
Spain's all-time record national goalscorer with 44 goals from 102 caps, Raul has never really made his mark at a Euro or World Cup and he was not selected for his country's Euro 2008 triumph. Now 32, and having not played for Spain since September 2006 it seems unlikely Vicente Del Bosque will call upon his services as a reserve to world class first choice strike pair Fernando Torres and David Villa.
8) Sebastien Frey (France)
The Frenchman is undoubtedly one of the top three goalkeepers in Serie A, and some have even gone as far as to say that an on-form he is as good if not sometimes better than Gianluigi Buffon and Julio Cesar. Despite this, he has been continually overlooked by France coach Raymond Domenech and, so fed-up, in August 2008 the 29-year-old announced his international retirement.

7) Ashley Cole (England)
One of the few world class left backs in circulation, it is currently touch-and-go whether Cole will be fit enough to play at the World Cup. The 29-year-old suffered a fractured ankle on February 10 that is due to keep him out for three months. Even if Cole returns before the start of the World Cup he will have next to no match fitness, and comebacks from these types of injuries are often delayed.
6) Antonio Cassano (Italy)
Will ultimately be remembered as the most wasted talent of his generation. Despite his genius, Cassano has only won 15 Italy caps since debuting in 2003. His fiery personality has led to numerous fallouts with coaches, and the 27-year-old has not earned a single call-up since Marcello Lippi returned to the Italy bench after Euro 2008. Having been frozen out by his club Sampdoria too, there will be no World Cup for 'Talentino'.

5) Clarence Seedorf (Holland)
The 33-year-old has won the Champions League with three different clubs, but Seedorf and Holland's national side has never been a match made in heaven. The influential midfielder has made well over 80 international appearances for Oranje, but he's best remembered for missing two important spot kicks representing Holland. Seedorf hasn't played for Oranje since May 2008 after which he dramatically refused to play at Euro 2008, and a comeback is unlikely to be on the horizon.

4) Juan Roman Riquelme (Argentina)
Argentina were often hampered in qualifying due to a lack of creativity in the final third, and many called for the Boca Juniors playmaker to be included in the squad. Diego Maradona has not seen eye to eye with Riquelme for some time, however, due to the fact that the 31-year-old quit the national team. A recall has looked unlikely ever since, with Maradona's stance on the issue hardening after Boca fans called him a "traitor" and labelling Riquelme as their idol.
3) Ronaldo (Brazil)
Brazil coach Dunga has frequently stated that the door is open for Ronaldo to return to the national team, but he has put together a tight-knit squad of players during the World Cup qualifiers and Confederations Cup and 'O Fenomeno' may never get the recall that he and so many others crave. Ronaldo has been in good form for Corinthians since recovering his fitness with the Brazilian giants, but an outstanding tournament in the Copa Libertadores now looks like the only way he could steal a place in Dunga's squad for South Africa.
2) Alessandro Nesta (Italy)
One of the greatest defenders of all time, Nesta retired from international football shortly after winning the 2006 World Cup, citing that his body could no longer take the demands of both club and country. After missing all but 13 minutes of the 2008/09 campaign through injury, Nesta has returned as one of the best defenders in the world and there had been widespread calls for him to rejoin the Azzurri. The 33-year-old seemed to be edging towards a return, but coach Marcello Lippi announced yesterday that the stopper had rejected a recall.

1) Ronaldinho (Brazil)
The two-time World Player of the Year has been reborn this season, and has lit up Serie A with his skills and thrills for Milan. Ronaldinho has the most assists in Italy, and has also scored 12 goals this campaign. Despite playing at a world class level, Ronnie has not been picked by the Selecao for almost a year and after missing out on tonight's friendly against Ireland, experts believe Dunga won't take him to South Africa.