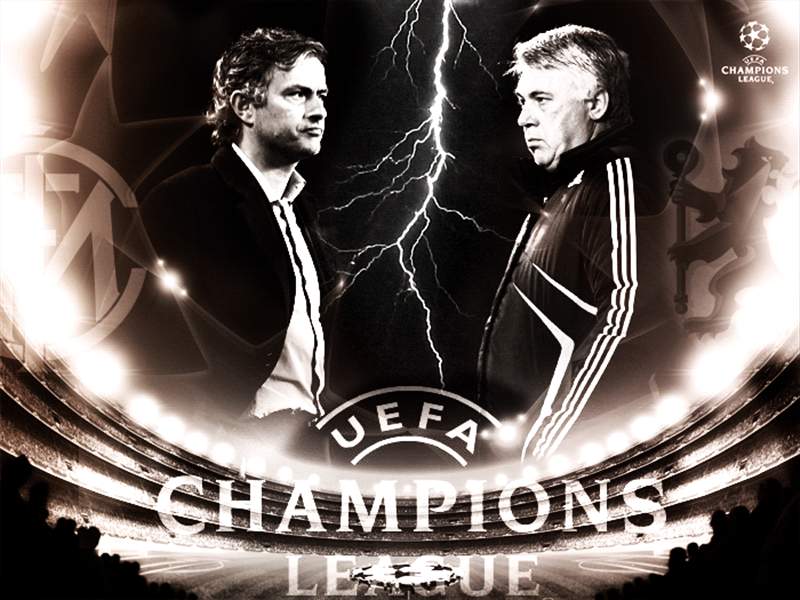 Two
Jose Mourinho
teams meet at Stamford Bridge on Tuesday night - his current
Inter
side, top of Serie A and chasing a second league title, and the
Chelsea
side he built up during a trophy-laden three years in England.
Much of the squad he bought with Roman Abramovich's millions still make up the Blues side now overseen by Carlo Ancelotti, with only Branislav Ivanovic and Nicolas Anelka new additions - and they were both signed by Avram Grant.
Ancelotti has not been afforded the blank cheque book Mourinho had the pleasure of waving at players five years ago, but has been able to draw on a solid team unit established under the glory years of the Portuguese manager's tenure.
While fringe players have come and gone, the backbone of the team has remained in place since the back-to-back Premier League titles of 2005 and 2006. Petr Cech remains first-choice goalkeeper, with his apperance - now donning his customary protective bobble hat during games - the only change since 2005.
John Terry still leads the back line, despite his dodgy recent form, while his accompanying defenders have changed muchly. Frank Lampard is still the first midfielder on the team sheet and has recently refound the sort of goalscoring form that led the Blues to Premier League success under Mourinho.
And up front Dider Drogba, who became one of Mourinho's first signings as Chelsea boss in 2004, has blossomed into one of the world's most feared attackers after a slow start at Stamford Bridge. The faith in his ability that moved Mourinho to convince Abramovich to part with £24 million has shown to be well judged.
Whereas Mourinho prefered to play Drogba up front on his own and rotate his support strikers - with Damien Duff, Arjen Robben and Joe Cole fighting for places - Ancelotti prefers a diamond formation with Anelka partnering the Ivorian in attack.
Duff was given plenty of chances as Drogba's second striker, and had a weighty £17m price tag on his shoulders, but he failed to live up to the hype. It seems Drogba has found a far more suitable partner in Anelka now.
Ancelotti's diamond formation frees up Lampard to play behind the front two and puts John Obi Mikel firmly in the holding midfield role championed by his predecessor Claude Makelele. In midfield Michael Ballack - another Mourinho signing - has also overcome a slow start to his Chelsea career to carve out a first-team place.
While the backbone of Mourinho's Chelsea team remains in place, many of the fringe players have failed to make an impact and - barring a sensational six months from Dutchman Arjen Robben - few have managed to make the impact on the Blues lien-up that Jose's quartet has.
But it will be those players - Florent Malouda, Ivanovic, Ballack and Anelka who will be needed to find their form as Chelsea search for that elusive Champions League glory.
GOALKEEPER


Petr
CECH
MOURINHO

Petr
CECH

DEFENCE


Paulo
FERREIRA

ANCELOTTI



Branislav
IVANOVIC
John
TERRY
MOURINHO

John
TERRY

Ricardo
CARVALHO

MOURINHO

Ricardo
CARVALHO

William
GALLAS


ANCELOTTI

Ashley
COLE
MIDFIELD


Claude
MAKELELE
MOURINHO

John Obi
MIKEL

Michael
ESSIEN


ANCELOTTI

Michael
ESSIEN

Arjen
ROBBEN

MOURINHO

Florent
MALOUDA
Frank
LAMPARD

T

I

E

Frank
LAMPARD

ATTACK


Damien
DUFF


ANCELOTTI

Nicolas
ANELKA
Didier
DROGBA


ANCELOTTI

Didier
DROGBA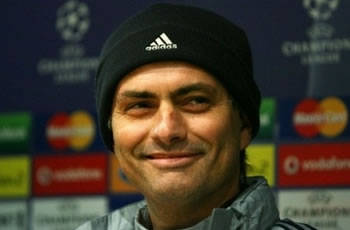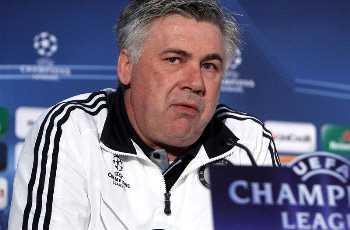 MOURINHO 5 -
5 ANCELOTTI
What do you think? Leave your comments below...