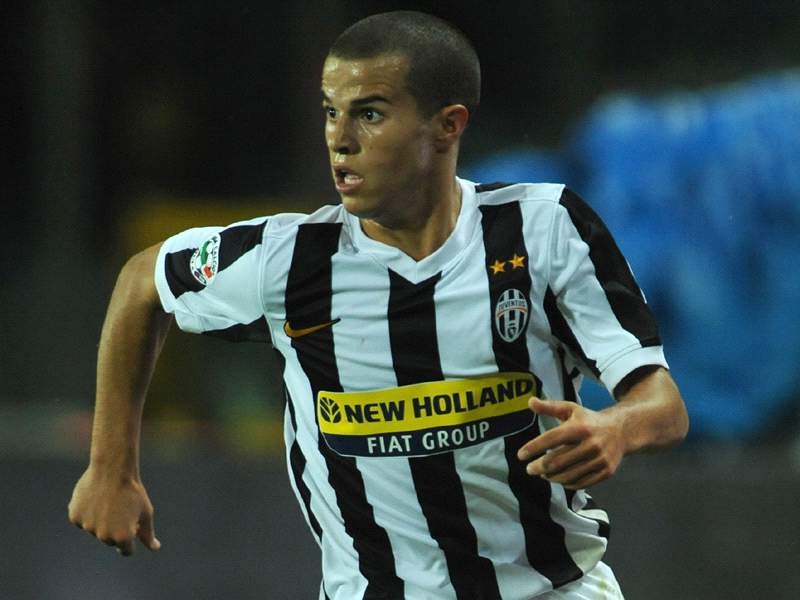 Davide Santon must be wondering what he has not done to impress Jose Mourinho.
The teenager burst onto the footballing stage in January 2009 and was immediately hailed as one of the most promising players on the planet. A versatile fullback who can play either on the right or on the left, Santon started 14 matches in Serie A last campaign and was impressive in the Champions League too.
2009-2010 was supposed to be the 19-year-old's breakthrough season but at the moment Santon is trying to push through the Inter cocoon and ply his trade elsewhere for a World Cup place in the Italy national team. Injuries might have halted his progress this campaign but before he damaged his knee the Portomaggiore-born starlet made only five appearances in Serie A. Cristian Chivu might have looked excellent at left back but even when the perennially crocked player has been on the medics' table, Santon has been on the bench. Or at home.
Santon isn't the only young Italian player to be frozen out of first team football in the Italian top flight. Marco Motta, Luca Cigarini, Sebastian Giovinco and Marco Andreolli all have found it tough to play week in week out for their respective clubs.
It Is Time To Think About The Future
Giovinco is of course a classic example of a player's stifled and stunted growth because of inactivity. The 'Formica Atomica' has been part of the Juventus first-team set-up for the past 18 months, but under two different coaches the soon-to-turn 23-year-old is yet to get an extended run of matches: 14 starts in Serie A since 2008-2009 have been complemented by just four in the Champions League.
Much of this, of course, owes to Juve's current plight and coach Ciro Ferrara's inability to find a proper system for his team and to the Bianconeri's options in attack, but even then for a hugely talented player like Giovinco, featuring in just 30 league matches is nothing less than a disappointment.
Marco Motta is another former Italy Under-21 international who has been missing in action. The Roma right-back had a sensational time against Arsenal in the Champions League last year, completely outplaying Gael Clichy home and away, but so far this campaign the Italian defender has been second fiddle to the 32-year-old Marco Cassetti. Marco Andreolli too has been warming the substitutes' bench at the Olimpico more than he would like. The fact that Roma have been winning and rising up the table without them has played against the duo, a somewhat tricky situation that the likes of Luca Cigarini and Fabiano Santacroce, both 23, have confronted at Napoli.
Hoping To Get More Chances For Roma
While the former is an upcoming deep-lying playmaker in the mould of Andrea Pirlo, the latter is a gifted and promising centre-back. The currently injured Santacroce was frozen out since the days of Roberto Donadoni and for one reason or the other has failed to make any impact. Cigarini's situation is more difficult to assess as Napoli have been doing well without him and with the rather ordinary Michele Pazienza.
Of course, in Italy the culture is to gradually cultivate and harness a young footballing talent rather than thrust him into the limelight as soon as he crafts a world class defence-splitting pass. Whether this is a good idea or not especially in the current climate is open to discussion, but the point is that the ignorance of the emerging talents in Serie A does beckon a worrying future for the Italian national team.
Coach Marcello Lippi wouldn't probably call up the aforementioned youngsters even if they were playing regularly for their respective clubs, but what after Lippi? The Azzurri are ageing and there are question marks on their future after the 2010 World Cup finals. It is only wise to allow the young Italians to gradually seam themselves into the Azzurri set-up. But for that to happen, these young talents have to feature heavily in Serie A.
Bari defenders Leonardo Bonucci and Andrea Ranocchia have been exceptional this term only because they have been given the chance to prove themselves; Claudio Marchisio has been one of the few bright spots in Juventus' season because he has played when fit. Their success exhibits that while the future might not exactly look rosy, it is not all dark and grey either.
Subhankar Mondal, Goal.com