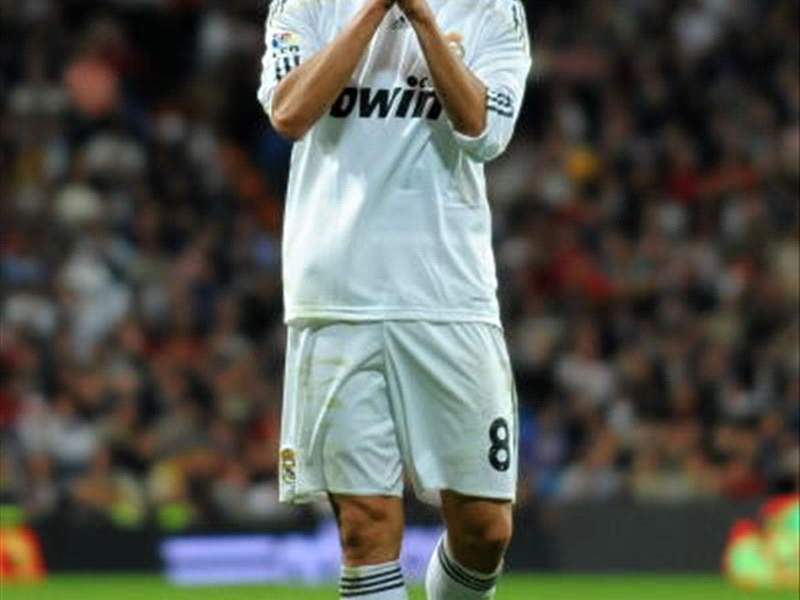 What's a bigger embarrassment? Real Madrid labouring to a 1-0 home win over Alcorcon with their big guns out on show, or Alcorcon demolishing Real Madrid 4-0 at their 3,000-capacity Santo Domingo stadium with half of the mini-Galacticos day-dreaming out on the pitch?
The answer? Both are equally disgraceful.
After all the positive talk, build-up and hype about an epic 'remontada', Madrid fizzled off tamely in the Bernabeu nightsky as they only managed an anti-climatic 1-0 win over their third division rivals in the second leg of the Copa del Rey fourth round tie, despite having Kaka, Gonzalo Higuain and Ruud van Nistelrooy, just to name a few, on the field.
In truth, Madrid never deserved to go through to the next round of the competition at the back of their abysmal first leg performance. The Galacticos showed more fire, more effort and more fight in the second leg but they lacked that all-too-familiar cutting edge infront of goal, the kind of defence-splitting magic they have been missing ever since Cristiano Ronaldo was sidelined with his ankle injury.
Granted, they hit the woodwork three times – although on one occasion the whistle had already gone – and Alcorcon goalkeeper, Juanma did superbly to frustrate the 'Men In White' time and again, but it's difficult to grasp how a side with all the talent that Madrid boast have to toil so hard just to score one measly goal against a team two divisions down.
The slender victory did nothing to extinguish the utter embarrassment from the first leg. If anything, it further highlighted just how far away Madrid are from the irresistible attacking juggernaut Florentino Perez had envisioned when he ushered in the second Galactico dynasty.
And at the moment, Manuel Pellegrini's charges are lightyears away from the kind of champagne football the likes of Luis Figo, Zinedine Zidane, et al exhibited during Perez's first reign and galaxies away from Barcelona's brand of entertainment. Watching Madrid trying to break down the Alcorcon defence was like watching someone trying to open a can of peaches with a toothpick. You knew it was never going to happen and all Madrid did was hurled the can onto the ground over and over until it burst and the peaches spilled out onto the floor. It was messy, painful and far from attractive.
Florentino may have said that Madrid do not need to win a trophy this season to avoid a catastrophic campaign, but his demand and appetite for eye-candy football will remain as insatiable as ever. But after sitting uncomfortably for 94 minutes up at the Bernabeu VIP box watching his side labour away as if they were trying to penetrate a Guus Hiddink-trained Chelsea backline, he may have to wait a while longer before his cravings are satisfied.
As for the humiliation of being bundled out of a cup competition by a third-tier side, let this serve as a lesson for every single Madrid player for the remainder of the season: if you're selected by your coach and asked to play, regardless of the competition or the opposition, you give your all and then some everytime you are in the white shirt.
Los Blancos now have bigger fish to fry. They still have the little matter of Champions League progression and a tiny game known as 'El Clasico' to navigate and dwelling on this elimination will not miraculously put them back into the Copa del Rey.
Perez's visions of a grand Madrid have already come crashing down, just four months in to his tenure and any hopes of emulating Barcelona and winning the treble has gone down the drain. The club's reputation and image may have been severely tarnished, the quarter-of-a-billion euro team may be the laughing stock of the world for weeks and months to come, but as the saying goes, no pain, no gain.
KS Leong, Goal.com