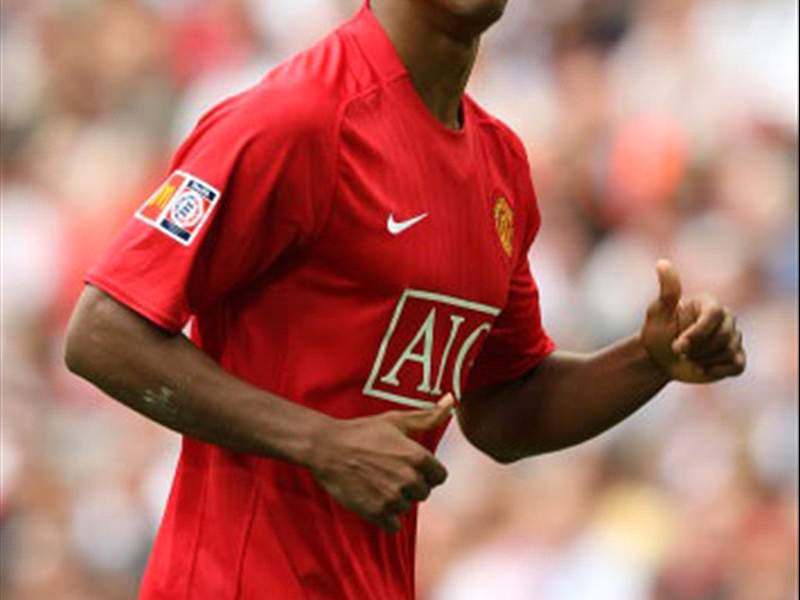 Formation: 4-4-2Goalkeeper

Craig Gordon (Sunderland) A £9 million signing by Roy Keane, Gordon is one of the remnants of the Irishman's lavish transfer market approach. The overspend is brought to clarity when one considers that more trust has been placed in £500,000 man Marton Fulop this season. His ability is not in question – he's forced his way back into the fold on several occasions – but mentally the Scot does not appear to be cut out for the top level.
Defence
Hayden Mullins (Portsmouth)
The right-back/holding midfielder has become something of a scapegoat for the Portsmouth fans since arriving from West Ham United in January. Many already felt he was overrated at Upton Park in any case, and the very fact that managerial failure Tony Adams signed him says a lot.
Fabricio Coloccini (Newcastle United) It wouldn't be a Newcastle team without one prolifically error prone defender failing to hold things together. That dubious honour has fallen to Coloccini this term, although the rest of the rearguard are hardly infallible. He was exceptional at Deportivo La Coruna, so he's not a poor player, but he doesn't have the attributes to perform in the Premier League.
Richard Dunne (Manchester City) The stopper was sent off on the last day of last season, leading to a 8-1 thumping at the hands of Middlesbrough. Many wondered if he was the right man to skipper City into a new era, and I don't think he's silenced those doubters. Although he's perpetually been City's Player of the Year in recent times, he now sits uneasily alongside a new breed of Citizen.
Mikael Silvestre (Arsenal)
What looked like a reasonably sensible squad signing on paper was exposed as folly as injuries hit the Gunners' defensive pool. Former Manchester United back-up player Silvestre wound up playing in some massive games, and made some massive errors. The north London side needed a cool veteran head, not a headless chicken in the box.

Midfield

Nani (Manchester United)
Massive things were expected of the Portuguese starlet after a very promising first season at the Theatre of Dreams. Nani, though, with his poor decision making and his over-the-top dribbling, can only go down as a second-season flop. Next term will be make or break, and I certainly wouldn't put money on him making much headway based on his (albeit infrequent) showings this season.

Deco (Chelsea) -
Although it may seem strange to put a world class player into a 'worst' XI, Deco has managed to damage his reputation, perhaps irreparably, at Stamford Bridge. It appears as though he stopped playing as soon as the winter came along, with injuries and reported behind-the-scenes tension cancelling out his stunning start. He'll be mockingly known as Felipe Scolari's golden boy for some time yet; part of a Portuguese-Brazilian revolution that never quite happened.

Nicky Butt (Newcastle United) -
Sorry, Newcastle, but it really has been a dismal period in your recent history. A lot of the men in Black & White aren't up to scratch, yet Butt is an experienced player in this league and could have offered much more. His ball retention has been poor, his attacking forays disappointing and his tackling wild at times.
Stewart Downing (Middlesbrough) When you've had a full campaign – playing primarily in an attacking capacity and taking your share of set-pieces – yet register no goals and an assists tally countable on one hand, then you've had a poor season. Downing is likely to leave the Riverside this summer and, in truth, I can't see what reported suitors like Liverpool and Tottenham Hotspur want with him. Aston Villa's Gareth Barry has shown that you don't necessarily have to waste nearly ten months just because you feel you deserve better.

Attack

Ryan Babel (Liverpool) - At 22-years-old I don't think the Dutchman can be classed as as a potential superstar any longer. From where most of us are sitting – be it Anfield or the more peaceful pastures of neutrality – he appears to have failed to make the breakthrough. More grating than anything else is is lack of effort at times, and he generally seems to be regressing.
Roque Santa Cruz (Blackburn Rovers) More second-season blues were to be found at Ewood Park, where the Paraguayan forward clearly didn't want to be. Although he's had injury problems, I'd guess that the Rovers faithful would rather have taken Manchester City's money for him in hindsight.
NOT Included: Dimitar Berbatov (Manchester United) I have a feeling that many would include the Bulgarian in their line-up, but he's too classy to be seen dead here, despite his comical price-tag.

Gordon

Mullins – Dunne – Coloccini – Silvestre

Nani – Butt – Deco – Downing

Santa Cruz – Babel

Do you agree with those who made it into the above Worst Team of the Season? Who would be in your XI? Goal.com wants to know what YOU think...Greg Ptolomey, Goal.com