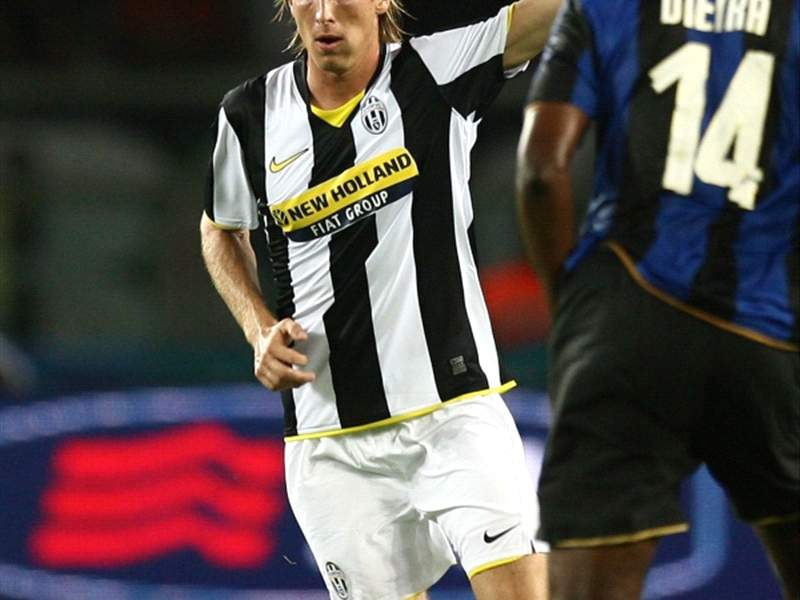 Formation: 3-4-3

GoalkeeperAndrea Campagnolo (Reggina) –
The Calabrians are rock-bottom of Serie A, and require yet another minor-miracle in their last three games in order to avoid relegation. The major reason for their troubles has been their shaky defence, which has conceded 59 goals in just 35 games. Campagnolo offered little resistance, eventually losing his place between the sticks to the unknown Christian Puggioni.
DefenceCoelho (Bologna) –
Arrived in Italian football with a name, having infamously elbowed Kerlon while playing in Brazil for Corinthians. However, Serie A attackers certainly were not scared of the 26-year-old, nor were Bologna coaches Daniele Arrigoni, Sinisa Mihajlovic and Giuseppe Papadopulo, all of whom have been unconvinced by the defender.

Simone Loria (Roma) –
Loria was ranked fourth in
Goal.com
's '10 Worst Serie A Transfers of the Season', and he unsurprisingly takes his place in this line-up. Signed from Siena in an exchange deal involving talented youngster Daniele Galloppa, Loria has been completely out of his depth, turning into something of a cult-calamity icon. Slow, clumsy, and disaster-prone, his horror shows against Genoa, Inter, Reggina, Cluj and Arsenal will live long in the memory (of Lazio fans).
Bruno Cirillo (Reggina)
– Earlier this season, Cirillo remarked that he dreamed about becoming a porn star. Well, if his performances in front of the camera are as bad as they have been on the pitch this season, then he should scrap that career idea right away. Cirillo's uncontrolled aggression has seen him concede numerous free kicks and penalties, as well as racking up 12 yellow cards. The heart of a lion, but the brain of a scarecrow, and the finesse of an elephant.
MidfieldRicardo Quaresma (Inter) –
Having joined Inter in a deal worth just under €20m, Quaresma is surely a candidate as the most expensive flop in Serie A history. The winger made just 13 Serie A appearances, scoring one fluke goal, and in almost every one of these clashes he was the worst player on the field. Jose Mourinho soon realised that he had made a huge mistake in signing the ex-Barcelona let-down, and Quaresma was shipped out on loan to Chelsea in January, where he has also been an almighty flop, barely featuring in recent months.

Christian Poulsen (Juventus) –
Juventus fans were incensed when they learned the news that Poulsen was indeed the 'big' midfield name promised to them by President Giovanni Cobolli Gigli and sporting director Alessio Secco. The Dane has been a disaster, making no impact in midfield, either defensively or offensively. The game that proved just what a bad buy Poulsen had been was the 3-2 defeat at Genoa where he was humiliatingly over-run by the likes of Thiago Motta. Will surely be sold this summer.
Sergio Almiron (Fiorentina) –
The Argentine makes Serie A Worst Team of the Season for the second year in succession. A resounding flop at Juventus last term, the Argentine moved on loan to Tuscany in the summer, but during the 12 Serie A opportunities he has been handed, he has been well off-the-pace. Highly unlikely that the Viola will make his move permanent.
Amantino Mancini (Inter) –
Mancini can count himself lucky that Quaresma failed so miserably because it has clouded over just what a disappointment he has also been. The Brazilian, despite only being 28, is a shadow of the player who impressed so much at Roma. He has lost a yard of pace, the step-overs that once bamboozled Lyon in the Champions League are now done at Emerson-speed, while his belly suggests that he has been enjoying midnight burger-binges with Adriano. Just 18 league appearances, he will probably be sold in July.
AttackAndriy Shevchenko (Milan) –
Last week, Adriano Galliani amusingly announced that he wanted to sign "older players" this summer. Milan fans better hope that he doesn't have another Andriy Shevchenko in mind. The Ukrainian returned on loan after two miserable years at Chelsea, but it soon became clear that his San Siro glory days would never be rolled back. The 32-year-old has played just 17 times in Serie A, two of these starts, and has failed to hit the back of the net.
Nicola Amoruso (Torino/Siena) –
Amoruso has been one of Italy's best veterans in recent years, and his goals have repeatedly helped Reggina beat the drop. He moved to Torino last summer with the intention of strengthening the Granata attack, but it never quite happened for him, and many fans still remembered his Juventus past. He switched to Siena on loan in January, but after just six outings, five of them from the bench he has still failed to score.
Pablo Osvaldo (Fiorentina/Bologna) –
What on Earth has happened to Pablo Osvaldo? The forward was rated as one of the peninsula's brightest young talents after some impressive outings with both Fiorentina and the Italy Under-21s, but it has all gone wrong for him this season. Benched by the Viola, he forced a €7 million move to Bologna in January, but since returning from injury he has looked completely shot of confidence. Without a single goal to his name.
Campagnolo

Coelho - Loria - Cirillo

Quaresma – Poulsen – Almiron - Mancini

Shevchenko – Amoruso - Osvaldo



Do you agree with those who made it into the above Worst Team of the Season? Who would be in your XI? Goal.com wants to know what YOU think...

Carlo Garganese, Goal.com