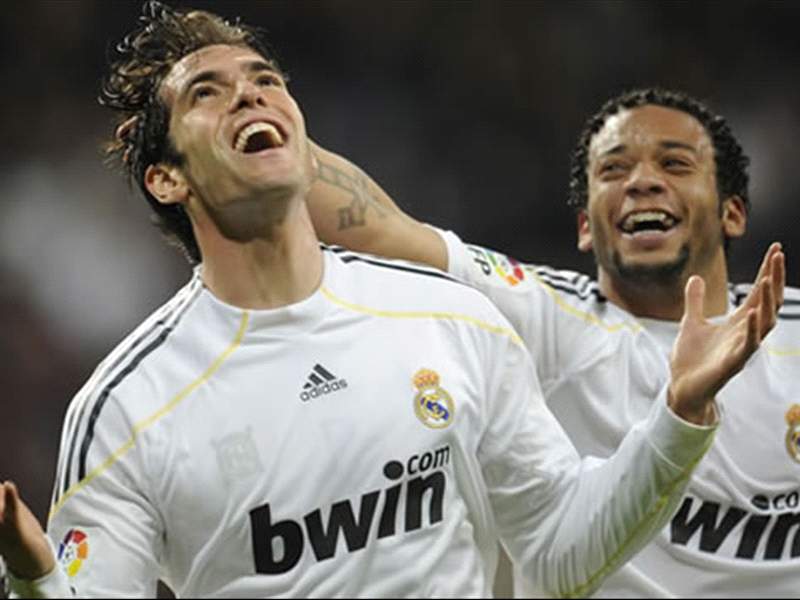 To the average football fan outside of Spain or South America, Manuel Pellegrini isn't much of a somebody. When he got the Real Madrid job, nobody expected him to last - he was labelled as just another Florentino Perez pawn to be discarded at the first time of trouble.

But no, it certainly seems as though the nuevo galactico regime has learnt from its previous mistakes. The press put the Chilean coach under pressure at the first sign of shaky performances, but the boardroom backed him every step of the way, insisting he was just working on finding the right formula.

It took Cristiano Ronaldo's injury lay-off to bring about that formula: the successful diamond formation, which continued to work even once CR9 returned and played as a forward. It's a system that has worked without Ronaldo, without Kaka, without Higuain, without Benzema, without Xabi Alonso and without Lass. No one seems irreplaceable where the diamond is concerned.

One constant throughout Madrid's most consistent diamond run was Marcelo, who, in left midfield, was not exposed for his weak physical stature and poor marking as was the case at full-back. Instead, his brilliant Braziliant technique, efficient use of the ball, tremendous work rate, stamina, always-improving wide-play and crucially, the only genuine left foot besides that of Iker Casillas, made him the complete package.

It could easily be said he was the least outstanding, domineering and high profile of all Madrid's midfield four (not to mention the attacking two), yet he made it all tick - a jack of all trades and a master of none, in the best sense possible. Xabi Alonso doesn't have the legs to single-handedly dictate proceedings in midfield, Lass doesn't quite have the consistent range of passing to be left to his own devices and Kaka is, as a classic attacking midfielder, not a man who can really control a game from midfield.

Marcelo brought it all together, and the only man that ever adequately replaced him was the near-exile Guti - and even then, Marcelo would often fit in at left-back - and the near-glittering Madrid we saw in that period prompted Manuel Pellegrini to stick with a similar formula (minus the injured Guti) in the first big game since the Clasico defeat.

The end result was another second round defeat with the world watching in the Champions League. It's not yet definitive, but Lyon will look at the history books and fancy their chances of lining up 10 behind the ball at the Bernabeu and sneaking what would be a well-deserved result.

The cut-throat critics will produce the same old lines about Madrid, but there's no lack of quality, team spirit or even defensive personnel or acumen within this set-up. The problem is there, but the problem is different. Minor, and yet major.

Let's not forget that Madrid started the night completely in charge, but when Lyon stepped up the intensity, the game became scrappy and was settled by a stunning strike. But analysing what brought about the opportunity in the first place explains where Madrid went wrong. Esteban Granero lost the ball in midfield and a forward charge was enough to open up the chance for Makoun in the 47th minute.

Raul Albiol may not have closed down quickly enough and Xabi Alonso may not have been where he is usually found, sitting in midfield, but the primary mistake was Granero's and he probably shouldn't still have been on by that point.

A switch was made at half-time. Pellegrini acknowledged that Lyon were starting to get back into the game, and his response was to replace Marcelo - who had been troubled at left-back by Lyon right-winger Sidney Govou - with Ezequiel Garay. Garay moved into the centre of defence, Sergio Ramos out to right-back and Alvaro Arbeloa across to left-back.

It's true that Marcelo was struggling, and Garay was the best man to bring on in order to re-jig the defence, and Pellegrini did so at the perfect moment - but it should have been Granero subbed, and Marcelo moved into midfield.

Yes, Marcelo had been booked, but moving him into midfield would have significantly reduced the chances of him picking up a second yellow. The one he did receive has ruled him out for the return leg, regardless, and the lack of faith shown in him was surprising. He could have been the one to move up field and help Madrid's midfield regain their composure. Pellegrini stuck to his guns and played him in the Clasico, yet here he changed his tack.

Granero, who was poor for the entire 90 minutes, has done well to work his way into the Madrid side and had performed well enough to earn the right to start the game, but it was not working for the cantera man on the night. He was the anti-balance to Madrid's midfield, finding himself further up the field than Kaka: where he did not belong, crossing between the lines of Xabi Alonso and Cristiano Ronaldo, and rarely if ever providing the width he usually does on the right hand side.

But the ease with which Marcelo was made the scapegoat for a couple of defensive struggles early on meant that Madrid lost that balance. Ronaldo and Kaka lost their trusty Brazilian on the overlap, Xabi lost his running man to carry the ball forward when no passing avenues were open and Arbeloa even lost his emergency cover at the back.

Madrid were a mess - admittedly panicked by conceding in the way that they did - and in the end, even though Cristiano Ronaldo was skilful, it was not a game he could win or even draw by himself. Kaka was regressed to a nearly-man making good starts to moves but with no quality end product. Higuain once again struggled to lead the line against a top side defending as deeply and efficiently as Lyon did.

Pellegrini has been put under all kinds of unreasonable pressure since taking the top job, but for the first time, it will be a little bit deserved. He has had time to get to know his squad now, he has found two or three variants of the same system that work, and yet he chose a game of this magnitude to abandon them and saw it backfire embarrassingly.

The seamless signature style Madrid have been perfecting for over three months now was thrown out of the window at the first sign of trouble. If their goal is to overthrow Barcelona, to rediscover their own world-dominating identity that has gone missing for each of the five years they have now failed to get past the second round of the Champons League, then it's up to Pellegrini to get the big decisions right.

It's not that they haven't had plenty of nearly moments - including winning La Liga twice, putting up an admirable fight last season and moments of sumptuous attacking football - but a greater appreciation of the little things is in order if they want to once again become a great team with the capability of winning an incredible 10th Champions League title in May, right in their own back yard at the Santiago Bernabeu.