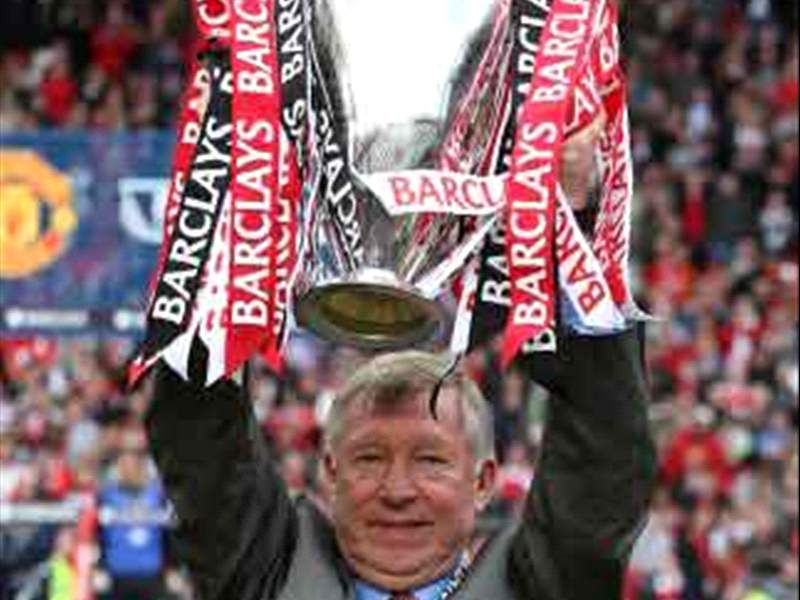 The race for the Premier League title is a marathon, not a sprint, and
Sir Alex Ferguson
has the endurance to close the five-point gap to
Chelsea
.
Last Sunday's 1-0 defeat at Stamford Bridge condemned Manchester United to third spot in the table, but the Scot will not be worried. While victorious manager Carlo Ancelotti struggled to sustain a Serie A challenge in recent years, the league holders overturned bigger margins to sit at the top of the pile come the season's end.
A year ago, the situation was even worse. A rampant Chelsea under the guidance of Luiz Felipe Scolari had made short work of the opposition to open up an eight-point gap as United struggled to keep up.
Shorn of Cristiano Ronaldo's inspiration for the opening month due to injury and unable to find an attacking rhythm, United were left kicking dust in the Blues' trail. With an impending trip to Japan for the Club World Cup ahead, the odds seemed stacked against a third consecutive league title.
Fast forward to May and another trophy was residing in the cabinet at Old Trafford.
The same tale can be told about the Mancunians vintage season of 2007/08 when a five-point deficit to Chelsea at the end of August turned in to European and domestic supremacy over their London rivals.
Catch Carlo | United are trailing Chelsea
Seven points behind Arsenal six years ago ended the same way, while Kevin Keegan's infamous rant against Ferguson in 1997 was inspired by the knowledge his charges had been 10 points ahead at Christmas.
Ferguson doesn't know when to quit and any complacency from the victors after the weekend's result will be jumped on after the international break. An insatiable desire for silverware and an ability to drag his players along with him means that United will be straight out of the blocks when Everton come to town.
Chelsea are a formidable foe. John Terry, Frank Lampard and Didier Drogba are desperate to repeat the twin championships they claimed in the middle of the decade.
Whether Ancelotti can keep flying the flag is yet to be seen. Throughout his tenure at AC Milan, title challenges were a rare proposition.
Barring the glorious 2003/04 campaign, a sustained push to be the best team in Italy was a fleeting occurrence.
Ferguson never knows when to throw the towel in but Ancelotti has barely been in the fight. Battle hardened and capable of rolling with the punches, the setback in London is unlikely to be a knockout blow.
Matt Monaghan, Goal.com UK