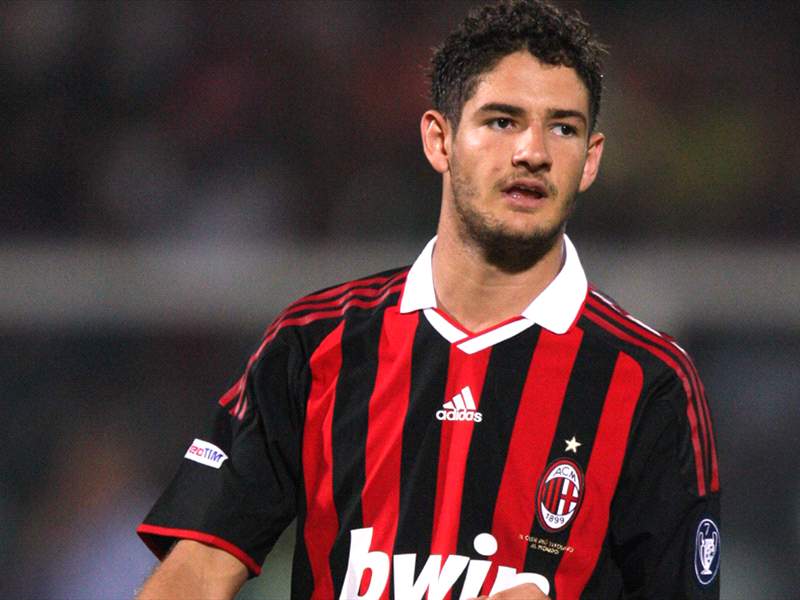 Saturday 29 August, 20:45 CET
Stadio Giuseppe Meazza, Milan


Milan Favourites Now?
Despite enduring a simply woeful pre-season which made all Milan fans fear the worst, coach Leonardo's new-look Rossoneri made a more than positive start to their season with a convincing 2-1 away win against Siena, who are usually a tough nut to crack at home. More good news for the Milan faithful came the next day, when arch-rivals Inter drew 1-1 at home against newly promoted Bari.
This will allow the Rossoneri to start this match with a two-point advantage over the Italian champions, and according to some they are in a position of favourites for the first time in several years. With a win, they could already send their 'cousins' five points behind with just two matches played. Of course, it is very early in the season, and it is highly unusual for such a big match to be played so early on, so perhaps claiming that any result on the second matchday could influence the outcome of a season is somewhat silly.
It should also be added that Siena lost a number of key players over the summer, so it remains to be seen if they are as solid a team as they were in past seasons. In fact, the true test of Milan's strength will likely come in this match. Will they build on the performance against Siena, or will they look as unimpressive as they did in their many pre-season defeats against big teams like Inter, Chelsea, and Bayern Munich?
Whatever the outcome will be, it seems clear that the Nerazzurri are the team under the most pressure. Jose Mourinho's team are still looking for their first official victory of the new season, after losing to Lazio in the Italian Supercup (2-1), and the draw against Bari on the first matchday of Serie A.
Inter Looking For First Win Of The Season In Derby
For Jose Mourinho's Inter, the situation is somewhat opposite to that of Milan. They did impress in most of their pre-season friendlies, but couldn't deliver in their first two official matches of the season. Against Lazio in the Supercup and Bari in the league opener, they wasted a number of good chances, but ultimately failed to beat two clearly weaker teams.
It must also be said that the performance against Bari was certainly inferior to the one against Lazio, where Inter were just plain unlucky. Particularly in defence the team seems to be having some unexpected problems, as the newly promoted side created some big chances to win late on in last weekend's match. Last season Inter's back four was the least beaten in Serie A, and with the arrival of Lucio from Bayern Munich, you'd think they would only improve in that department.
However, perhaps the Brazilian's arrival is part of the problem, as he tends to make exaggerated forward runs, causing problems for the rest of his team's defence. It seems the 31-year-old still needs to get used to playing in Serie A, after spending the majority of his career in the objectively less difficult German Bundesliga. Inter's other main problem remains a lack of creativity in midfield, although the imminent arrival of Wesley Sneijder from Real Madrid should bring some improvement in that area.
Although it may be early in the season, a defeat for the Nerazzurri in this match would be problematic for them. Going five points behind the leaders this early on in the season is certainly a psychological blow that may take some time to recover from. However, the Beneamata will certainly have a lot of motivation going into this match, as they will be determined to show they are still the best team in Italian football, and have no intention of relinquishing their Serie A crown.
FORM GUIDEMilan
August 22 v Siena (A) – WON 2-1 (SERIE A)
August 17 v Juventus (H) – DREW 1-1 (TROFEO BERLUSCONI)
August 8 v Benfica (A) – DREW 1-1 (FRIENDLY)
July 30 v Boca Juniors (A) – DREW 1-1 (FRIENDLY)
July 29 v Bayern Munich (A) – LOST 1-4 (FRIENDLY)
Inter
August 23 v Bari (H) – DREW 1-1 (SERIE A)
August 16 v Bahrain (H) – WON 1-0 (FRIENDLY)
August 8 v Lazio (H) – LOST 1-2 (SUPERCOPPA ITALIANA)
July 30 v AS Monaco (A) – WON 1-0 (FRIENDLY)
July 27 v Milan (H) – WON 2-0 (FRIENDLY)
TEAM NEWS Milan
Goalkeepers Nelson Dida and Christian Abbiati, as well as defender Daniele Bonera and striker Davide Di Gennaro are out injured. New signing Klaas-Jan Huntelaar may have to wait for his debut on the bench with Marco Borriello expected to keep his place alongside Pato in an unchanged starting XI.
Possible formation (4-3-1-2):
Storari; Zambrotta, Nesta, Thiago Silva, Jankulovski; Gattuso, Pirlo, Flamini; Ronaldinho; Pato, Borriello.
Inter
The only players unavailable are midfielder Esteban Cambiasso, who was recently operated to his knee injury and will be out for around two months, and newly signed striker Marko Arnautovic. There could be some changes in defence, with Walter Samuel expected to replace Marco Materazzi and Javier Zanetti pushing up into midfield to take Sulley Muntari's slot. Jose Mourinho may also switch from the 4-3-2-1 against Bari into a 4-3-3 with Mario Balotelli unleashed.
Possible formation (4-3-3):
Julio Cesar; Maicon, Lucio, Samuel, Chivu; Zanetti, Stankovic, Thiago Motta; Balotelli, Eto'o, Milito.
PLAYERS TO WATCHAlexandre Pato (Milan)
The 19-year-old striker is probably the world's best teenage footballer. Last weekend he netted a brace against Siena, and is tipped by some to top the Capocannoniere standings in Serie A this season. The Brazilian is a prodigious talent, possessing a wide array of skills, and he's also a prolific goalscorer, which he proved last season when, in his first full Serie A season, he scored 15 goals. One of these was in the second derby against Inter, which Milan lost 2-1.
Samuel Eto'o (Inter)
Despite missing a huge chance to make it 2-0 last week against Bari, the Cameroon striker has been arguably Inter's best performer in their first two official matches. He's also the only Nerazzurri player to have found the net so far, indicating that Inter will strongly rely on his goals this season. In some of the pre-season friendlies he and attacking partner Diego Milito showed some good link-up play, but the pair's extraordinary goalscoring potential has yet to be realised on the pitch.
PREDICTION
The Milan derby hasn't finished all square since October 2004, so it could finally be time for a draw between these two sides again.
Milan-Inter 1-1Danilo Pochini, Goal.com