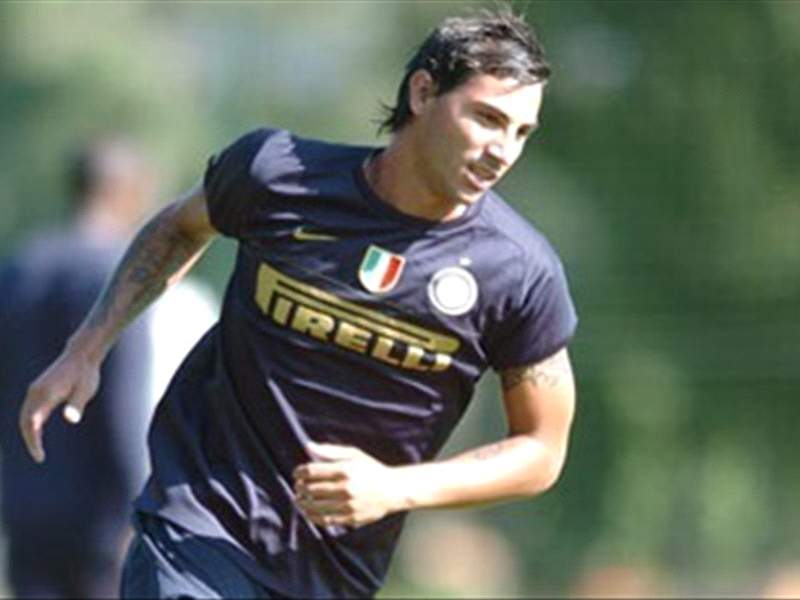 WORST XI
Formation: 4-4-2
Goalkeeper
Rubinho (Palermo):
The Rosanero may have won on Sunday, but it was not because of his performance. He was beaten numerous times, only saved three times by the posts and once more by an offside call.
Defence

Gianluca Comotto (Fiorentina):
Not the worst performance of the week, but a key defensive lapse saw him lose his marker, allowing Pablo Daniel Osvaldo to score an open header and he made the same mistake a few minutes later, but was bailed out by Sebastien Frey in goal.
Gennaro Sardo (Catania):
He simply was beaten by Sampdoria's Antonio Cassano and Franco Semioli too often at the Stadio Massimino and as such only lasted 50 minutes before being hauled off by coach Gianluca Atzori.


Goncalo Brandao (Siena)
: The Milan attack caused him all kinds of problems, as he was caught flat-footed too many times on Saturday.


Javier Zanetti (Inter):
It's rare the veteran puts in a poor performance, but this was one of them. Struggling with the pace of Edgar Alvarez, the Argentine did not look close to his imperious self in the left-back position.
Midfield Christian Maggio (Napoli):
The usually impeccable player allowed Edinson Cavani to poke the ball into the net. Some have argued he was fouled by the Uruguayan, but foul or not, he should have cleared the danger.


Luca Rigoni (Chievo):
Meant to frustrate Juventus playmaker Diego, things often went the other way around. Rigoni was a step behind his opponent, getting a yellow after just ten minutes and also spurning an opportunity for the Flying Donkeys by shooting, when he could have passed to an unmarked Sergio Pellissier.
Sulley Muntari (Inter):
Another of the Nerazzuri to make our list, he clearly looked out-of-sorts in the midfield. After the match, Jose Mourinho claimed that fasting during Ramadan had affected his performance, resulting in the player being substituted after 30 minutes.
Looking to Hide? |
Muntari could not last
Ricardo Quaresma (Inter):
His loan spell at Chelsea and summer vacation have not given the Portuguese winger a new lease on life. In his substitute appearance against Bari, he continued to make the same mistakes as last year, misplacing a number of crosses in the process.
Attack


Robert Acquafresca (Atalanta):
As far as debuts go, his could have not gone much worse. A poor performance from the former Cagliari man, who ruined two excellent opportunities to level the score, the Bergamo-based side can place a majority of the blame on him for not getting a result at the Stadio Olimpico.
Sorry! |
Robert should hold his hands apologetically

Massimo Maccarone (Siena):
In the past, the Robur striker had constantly been a thorn in Milan's side, but he gave them little to worry about on Saturday and completely missed his one clear-cut chance when he had plenty of time to do better.
Rubinho

Comotto - Sardo - Brendao - Zanetti
Maggio - Rigoni - Muntari - Quaresma
Aquafresca - Maccarone


Adam Scime, Goal.com