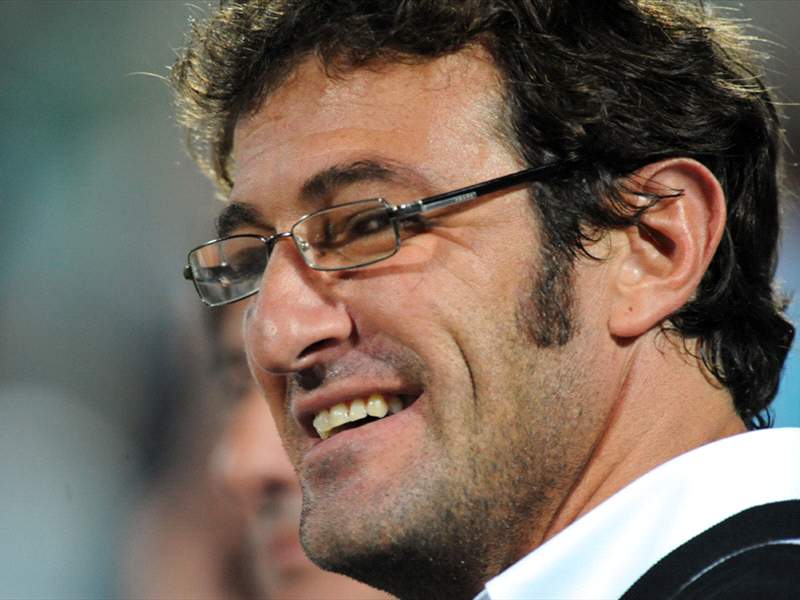 For the first time since the
Calciopoli
crisis,
Juventus
have a real shot at winning the Scudetto. The Bianconeri have seemingly recovered from the scandal that sent them to Serie B three years ago and are now ready to challenge for the title in Italy.
There is plenty of passion behind the Bianconeri cause from the supporters, who want to see their team regain their 'rightful' place. Falling short of the mark last season both domestically and in Europe, plenty has gone on in Turin during the summer months in an effort to usurp the dominating force of Inter.

Summer Market
Keen to make up for last season's disappointment, Juventus confirmed Ciro Ferrara's continuation as coach and embarked on an ambitious transfer campaign. The club's first move was to bring back veteran defender Fabio Cannavaro, a transfer that sections of the fans opposed due to the Italian international's decision to leave for Real Madrid in 2006. Meanwhile, youngster Martin Caceres later joined from Barcelona on loan.
Then the midfield, a particular problem area last season, was reinforced with Brazilian duo Felipe Melo from Fiorentina and Diego of Werder Bremen, who cost sporting director Alessio Secco and company a quite significant expenditure of approximately €45 million combined. On their way out of Turin were Marco Marchionni and Cristiano Zanetti to Fiorentina, while promising Domenico Criscito, who could have filled the left-back position, will now stay with Genoa.
Shot-stopper Antonio Mirante, striker Marcelo Zalayeta, and winger Raffaele Palladino were all deemed surplus to requirements at present and involved in co-ownership deals. The saga with David Trezeguet surprisingly seems to indicate he will be staying.
Werder you want?
| Diego is now at Juve's service
Squad
Gianluigi Buffon is the overwhelming option in net, while his international team-mates Fabio Cannavaro and Giorgio Chiellini make up the defensive core. The question-marks surround the full-backs, an area that has been problematic over the last few months - Jonathan Zebina and Zdenek Grygera will battle for a place on the right and Cristian Molinaro and Paolo De Ceglie on the left.
New boy Diego will play in the slot behind the strikers, while Felipe Melo is also guaranteed a spot in front of the defence. Mauro Camoranesi, Momo Sissoko, Tiago, and Claudio Marchisio are the other options in the middle of park.
In attack, The Bianconeri have a whole host of capable forwards - including captain Alessandro Del Piero, Amauri, Vincenzo Iaquinta, and David Trezeguet.
Star Man
Plenty of stars reside with the Old Lady of Italian football like their talisman Alessandro Del Piero, new playmaker Diego, and tough centre-back Giorgio Chiellini, but despite all their prominent players, the most important may be goalkeeper Gianluigi Buffon between the sticks. Some Italian pundits suggest that with his miraculous saves, 'Gigi' adds up to 15 points per season to whichever side he is playing for – a bold statement, but the World Cup winner has proven to be back among the best in Europe after he missed a majority of last year through injury.
Come On
| Gigi's saves can lift the Bianconeri
One To Watch
Neglected by Claudio Ranieri and his rigid 4-4-2 formation in 2008-09, youngster Sebastian Giovinco is likely to have a few more opportunities to shine this season. Impressing at the European Under-21 championships, the 'Atomic Ant' has admitted he will play the vice-Diego, but many are hoping he is given a chance to prove himself, as the 22-year-old playmaker certainly has the skill to become a household name in the next few years and is even viewed as the heir to Alessandro Del Piero.
One in a Million
| Gio's chances should increase
Coach
After Caludio Ranieri lost control of both results and the faith of his players last season, Ciro Ferrara was brought in for the final two matches of the league campaign, leading his side to two victories; thus club management decided it would be a good idea to stick with him this season.
One feels he will have limited time to prove hismelf, as Juventus have been success-starved since their demotion to Serie B as a result of Calciopoli. In the end, all that will matter is whether he can maintain the pace at the top of the standings.
We're Watching | Ciro is under the microscope

Objective


It's simple - The Scudetto. In the minds of the tifosi, the club have gone far too long without domestic success and they are still hurting from the two revoked titles. The main goal is to win one of those back this season, as a starting point for many more.

Adam Scime, Goal.com