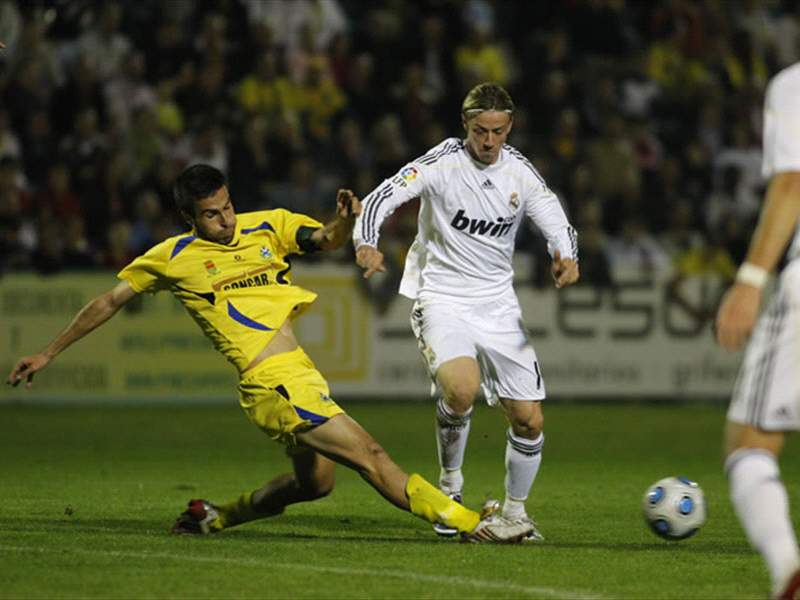 Google the word "AD Alcorcon". Chances are the first thing you will notice is the glaring typo made by every football website across the globe. But there's no typo. Alcorcon did beat Real Madrid 4-0 on Tuesday night.
What was supposed to be a season of redemption, resurrection and atonement has descended into chaotic disgrace and humiliation overnight.
Real Madrid, the world's richest football club, the second most valuable club, one of the most successful clubs of all-time, a team that cost €250 million to assemble, the Best Club of the 20th Century, were decimated 4-0 by a 38-year-old club who have never even played football any higher than Spain's Segunda Division B (third tier).
Madrid's summer expenditure alone would have been enough to keep a club like Alcorcon afloat for the next hundred years and have enough left over to build a state-of-the-art tapas bar in their grandstand. But let's not get into how Los Galacticos spent €250m just to lose 4-0 to a side no one has even heard of until a few days ago as clearly, neither Kaka nor Cristiano Ronaldo were on the pitch.
But even then, with the players Manuel Pellegrini had out on the field on the night, you would think that they'd be more than capable of walking away with a comfortable victory, or at the very least avoiding a thrashing.
Raul Albiol, Alvaro Arbeloa, Mahamadou Diarra Guti, Esteban Granero, Rafael van der Vaart, Raul, Karim Benzema... these are players you would send out and expect a decent result against opponents like Sevilla, Valencia or AC Milan. Not to imply that the trio are only good enough to be equals of Madrid's Copa del Rey squad, but those are top quality footballers, internationals, multi-millionaires, who are required to deliver results week in, week out.
Florentino Perez and Jorge Valdano looked completely out of place in the tiny 3,000-capacity stadium, like two smartly-dressed millionaires sitting on a playground's makeshift stands watching their kids' school team in action surrounded by other parents in plain t-shirts and jeans.
And they looked utterly mortified each time Alcorcon scored and the local dignitaries around them celebrated.
In truth, the 'Men In White' could have lost by a far more severe margin. Their opponents hit the woodwork once, came within inches of scoring an open goal, and had at least three other clear-cut chances. Suddenly, Madrid's 5-0 aggregate loss to Liverpool in last season's Champions League must look like a triumphant result.
Many would argue that coach Manuel Pellegrini is still fiddling with his squad and trying to get the best out of his superstars, or that the makeshift backfour – or backthree if you exclude the abysmal R. R. Drenthe – may not have spent too much time together in competitive matches, but even then, Alcorcon should not have been any tougher than the teams the Merengues faced in pre-season. No disrespect, but Alcorcon shouldn't have been any bigger an obstacle than Madrid's opponents in training matches.
Whether or not Pellegrini's men will return to the Santiago Bernabeu for the second leg and turn the tie around by blitzing their opponents by a dozen goals is inconsequential to the argument. A club that wishes to conquer Europe and return to the pinnacle of world football does not lose a competitive football match to a team two division below them by a 4-0 whitewash at any time, under any circumstance, in any tournament.
A 1-0 defeat would have been understandable – although still not acceptable – as it would merely seem like the team had an off-day or suffered a typical cup upset. But 4-0? It's a humiliation that would have sent Alfredo Di Stefano spewing blasphemous venom in the dressing room if he were still a player. Perhaps FIFA should consider renouncing the 'Best Club XX Century' tag that was bestowed upon them, an emblem which they wore so proudly on their chest a few years ago.
Best club in the world? Right now, Real Madrid would do well if they work on becoming the best club in their own city.
KS Leong, Goal.com
Discuss all the latest in the Goal.com Forums.